pHello January 2017! mengawali tahun dengan semangat baru salah satu surprise dari IMC di awal tahun baru ini yakni our #IMCPrintable of the month bertemakan Planet-Planet di Tata surya. Berbagai kegiatan seru dapat IMC mommies lakukan menggunakan #IMCPrintable yang satu ini mulai dari maze, tracing, pola, menggunting dan menempel dan masih banyak lagi!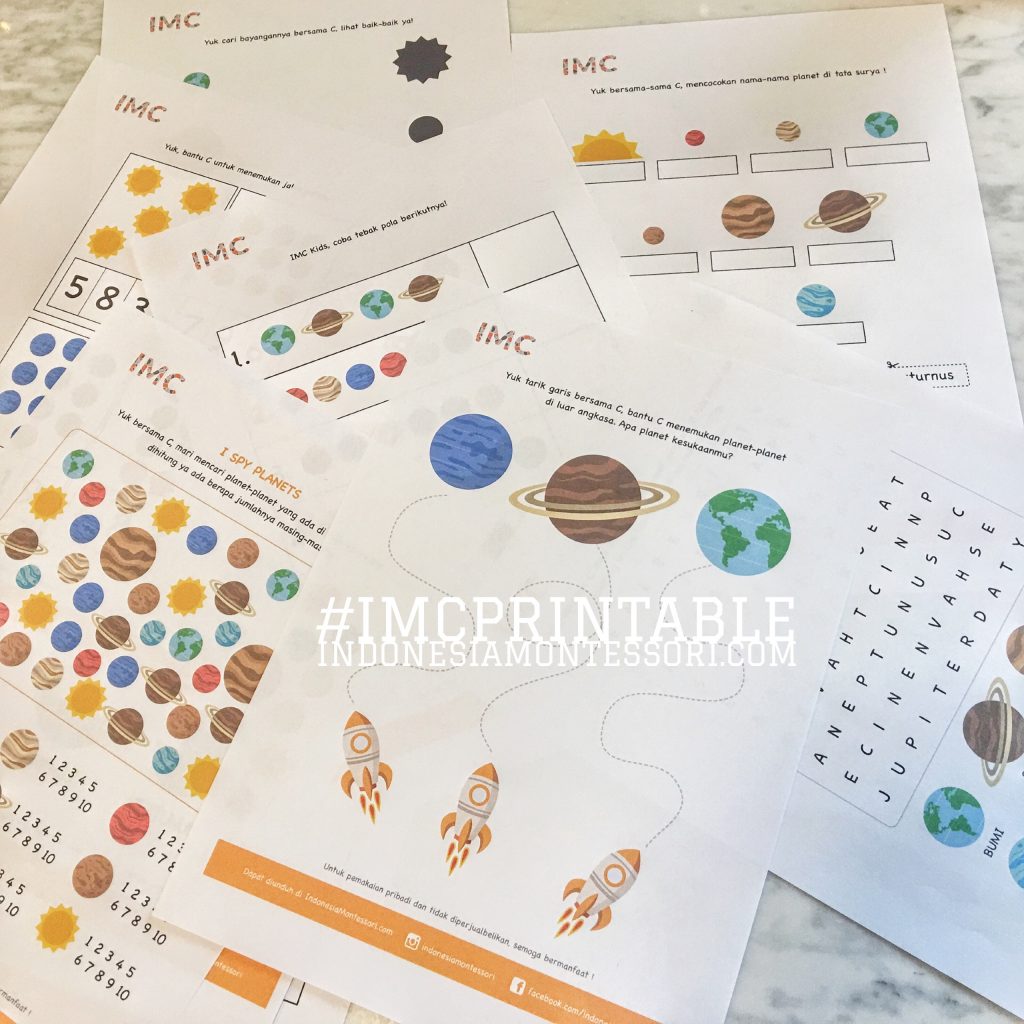 Gambar-gambar planet juga dapat IMC Kids gunakan untuk prakarya menggunting serta menempel dan menggambar orbital.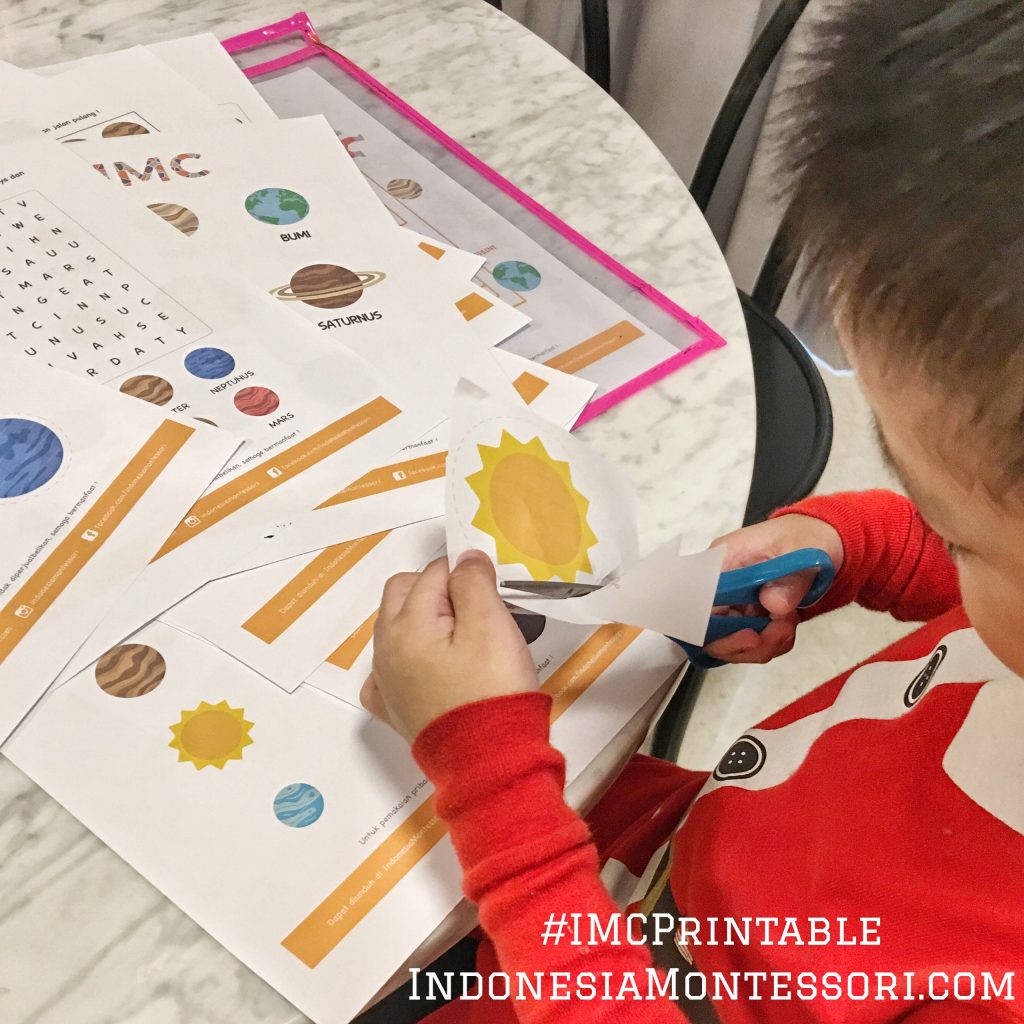 Salah satu tujuan saya memberikan #IMCPrintable ini dengan gratis adalah supaya membantu IMC mommies di rumah kalau sedang habis ide kegiatan di rumah. Anda juga bisa menggunakan laminasi untuk kegiatan "I spy Planets" ataupun "Word Search".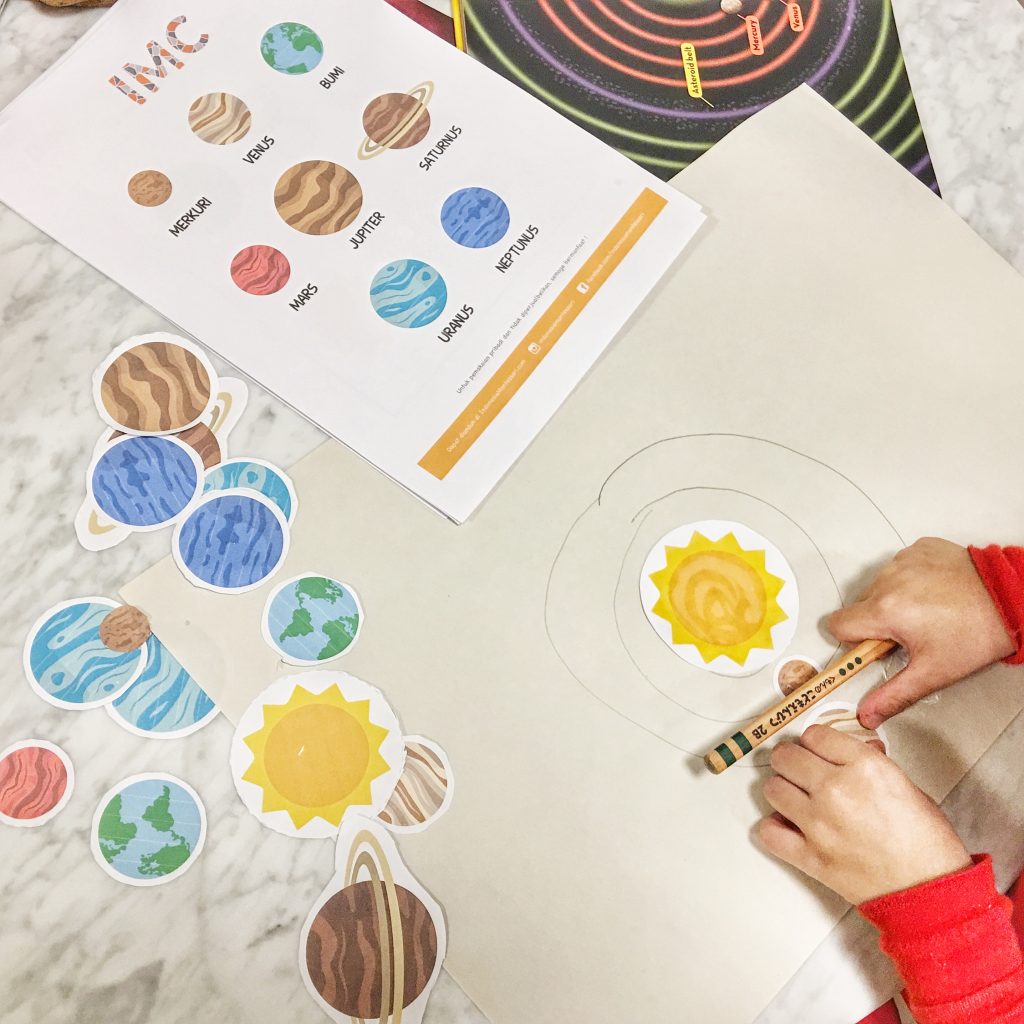 Sengaja #IMCPrintable menggunakan bahasa Indonesia supaya bisa digunakan oleh teman-teman di Indonesia plus saya juga ingin menambah kosa kata C dalam bahasa Indonesia.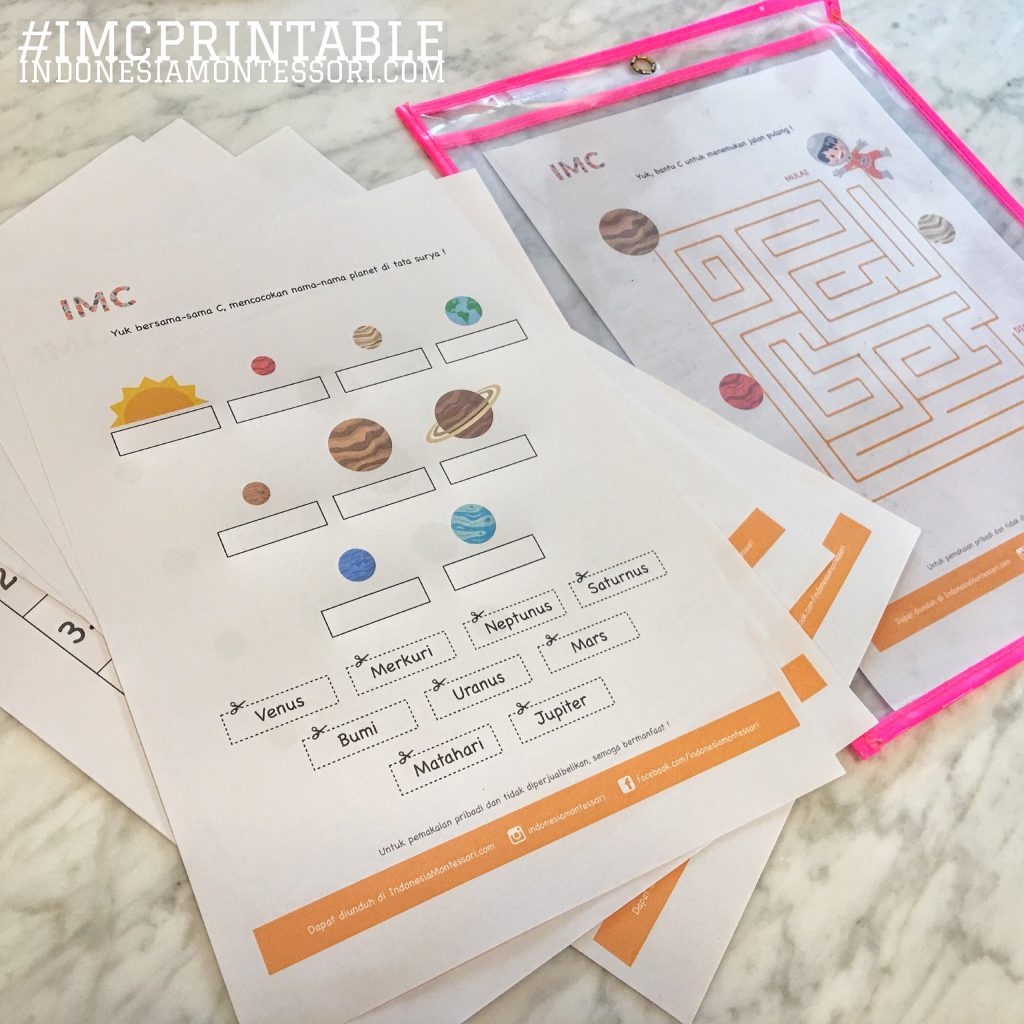 Kemarin ketika bangun tidur dan melihat #IMCPrintable Planet yang satu ini C bilang , "Mommy Earth kok jadi Bu mi…" hahaa Yes C,  bahasa Indonesianya planet Earth memang bumi hehe…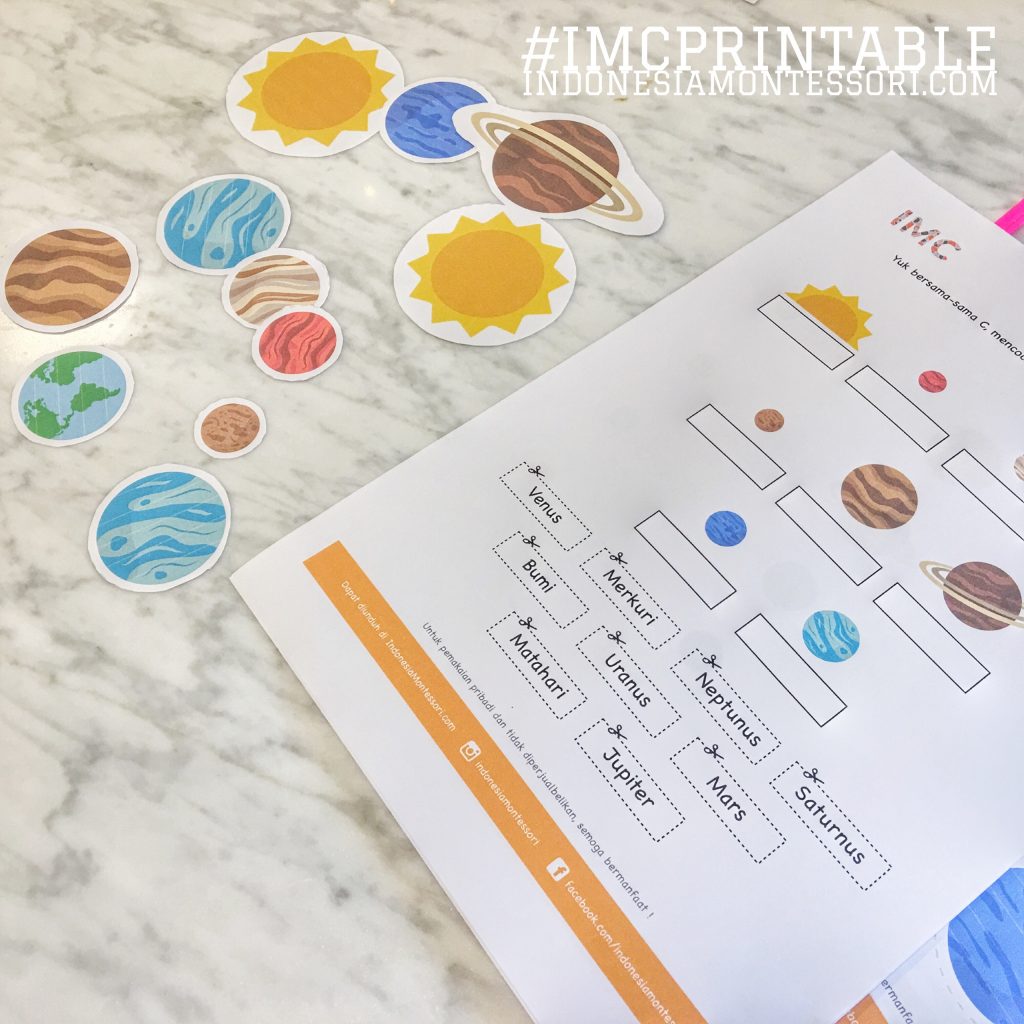 #IMCPrintable ini khusus didesain untuk IMC mommies and IMC Kids untuk pemakaian kalangan pribadi di rumah maupun di sekolah namun tidak untuk diperjualbelikan ya! Apabila anda menyukai #IMCPrintable ini ada bisa unduh segera di sini , I would love to hear whether or not your children like it . So give me a shout on instagram and put #IMCPrintable so I can happily see your children and you are enjoying these free printables 😍
Unduh IMC_Printable_Planet_IndonesiaMontessoriCom untuk printable gratis untuk anak bertemakan planet di luar angkasa.
Untuk printable Montessori Kartu Nomenklatur Gratis nama planet-planet untuk anak prasekolah dan sekolah dasar dapat IMC mommies unduh juga di sini. ENJOY!
Unduh di sini kartu belajar nomenklatur Montessori bertemakan Planet dari IndonesiaMontessori.com