Domesticated Diva in MomC ! haha you may laugh out loud at me…
but Domestic Diva is in every one of us! Not only in a woman, but also in a man.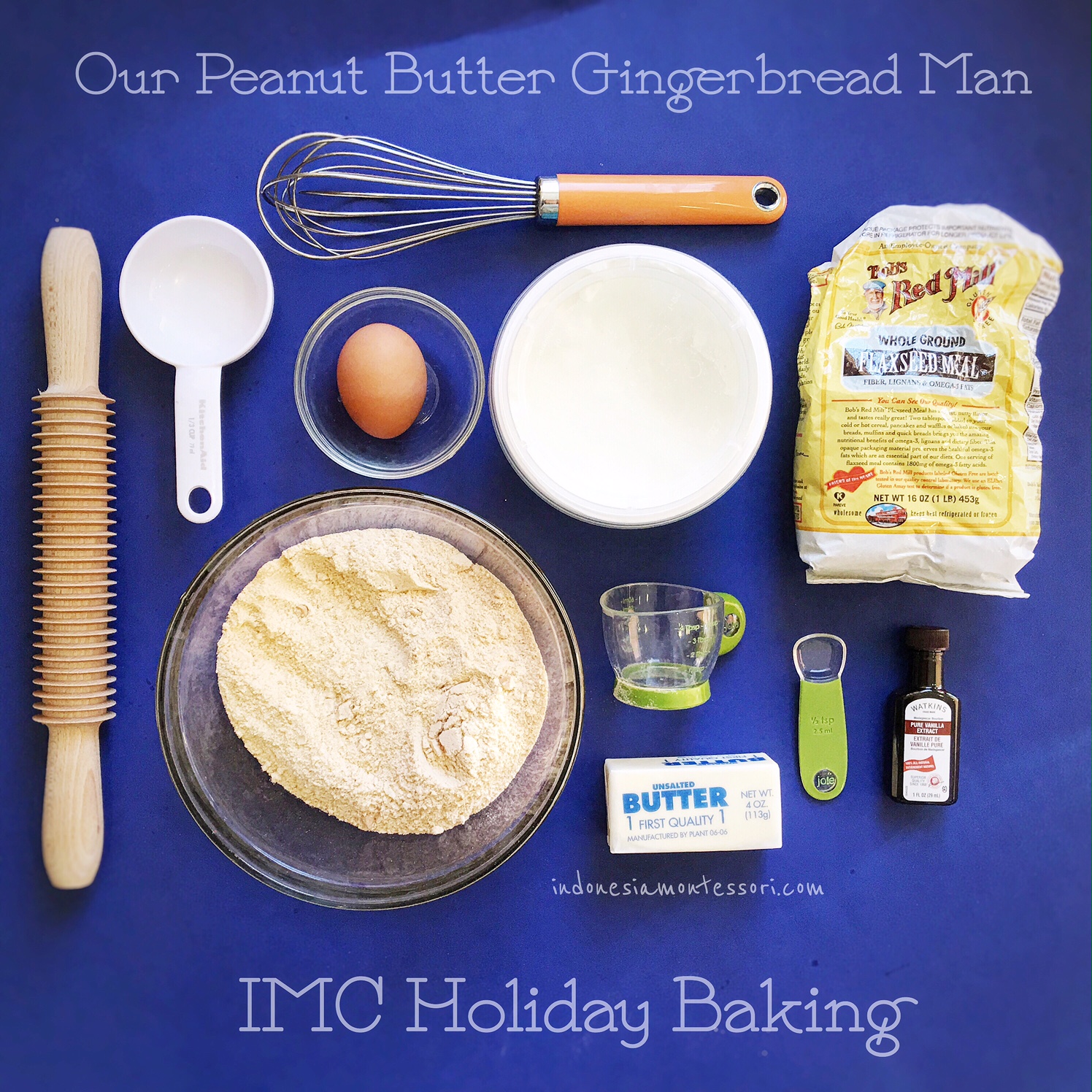 Domestic Diva : A housewife who is beautiful and fabulous but hard-working. Making a fashion statement while doing housework is must! She's usually multi-tasking by taking care of the kids, cooking, cleaning, sweeping, mopping, etc. while wearing her cute lil aprons and high-heeled shoes. It's all about looking good while doing it!
Apa pula maksud momC dengan "Domestic Diva" di sini? maksud momC setiap orang baik laki-laki maupun perempuan yang sudah merasa dewasa (biasanya di atas 18 tahun ke atas) sudah layak dan sepantasnya mengerti pengaturan dasar-dasar rumah tangga ya! Why 18? Karena pada usia itulah biasanya anak pergi kuliah dan tidak jarang merantau ke belahan dunia lain.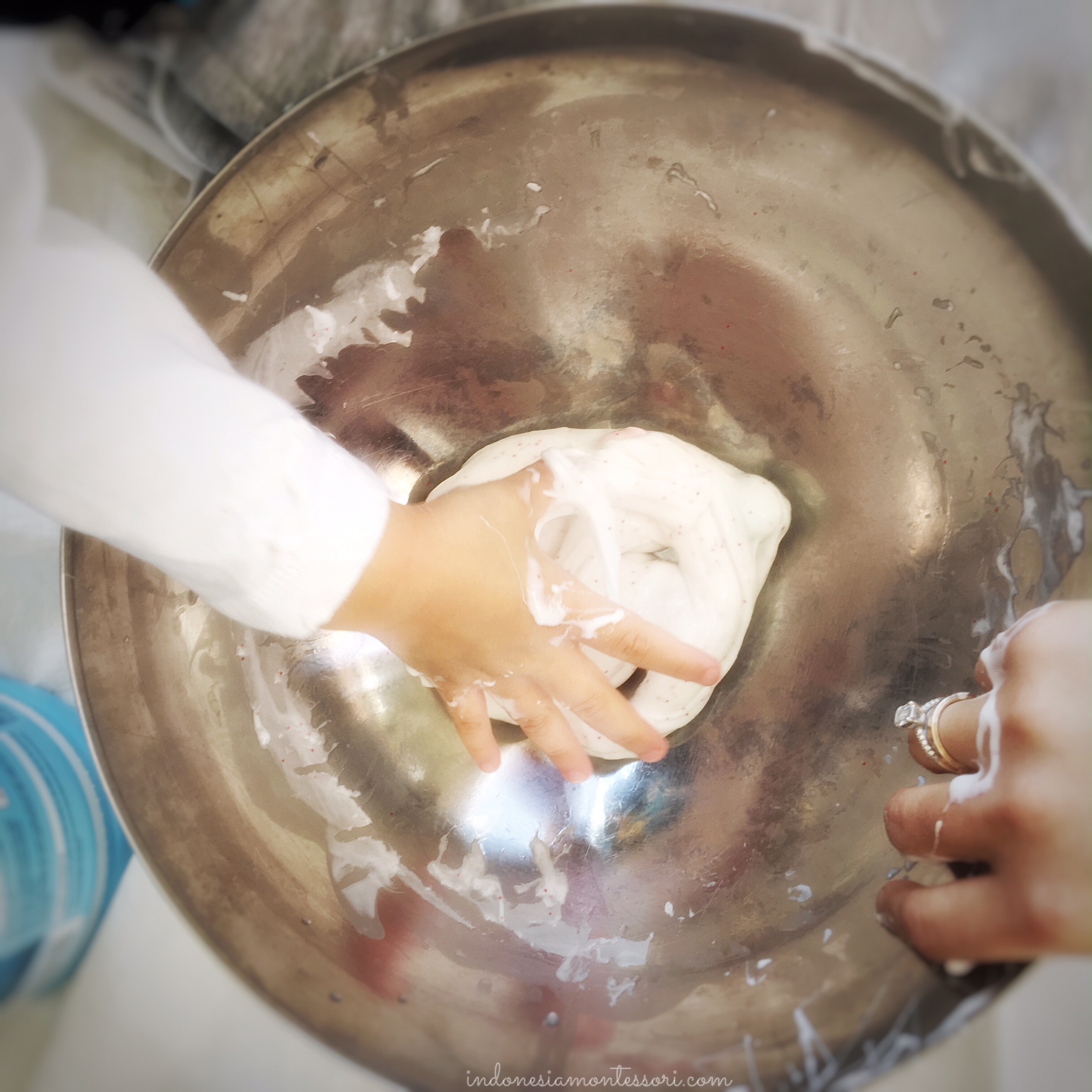 Kebanyakan dari kita yang tumbuh dan besar di jaman 90-an masih merasakan nyamannya jadi "Princes & Princesses" Duck (yes Duck not Duchess) of Indonesia . Beruntung lahir dan besar di jaman itu dimana banyak pihak yang membantu kami saat grew up. Selain dari orang tua, ada pula asisten rumah tangga yang membantu kelangsungan ekosistem hidup keseharian kami di 90-an ! Yah bagaikan lupa diri sesaat , serasa bagaikan "Princes & Princesses" dari negri antah bratah kami secara tidak sadar mengandalkan bantuan our dearest ART back then, thank you!!! secara tidak sadar kami mengharapkan bahwa selalu ada orang lain yang akan membantu kami menyiapkan pakaian dll. Apalagi dadC yang mengakui dirinya hampir selalu grew up dengan minimal 5 dayang ataupun algojo …membuat ia sedikit overestimasi kemamuan memasak ala Sous Chef nya!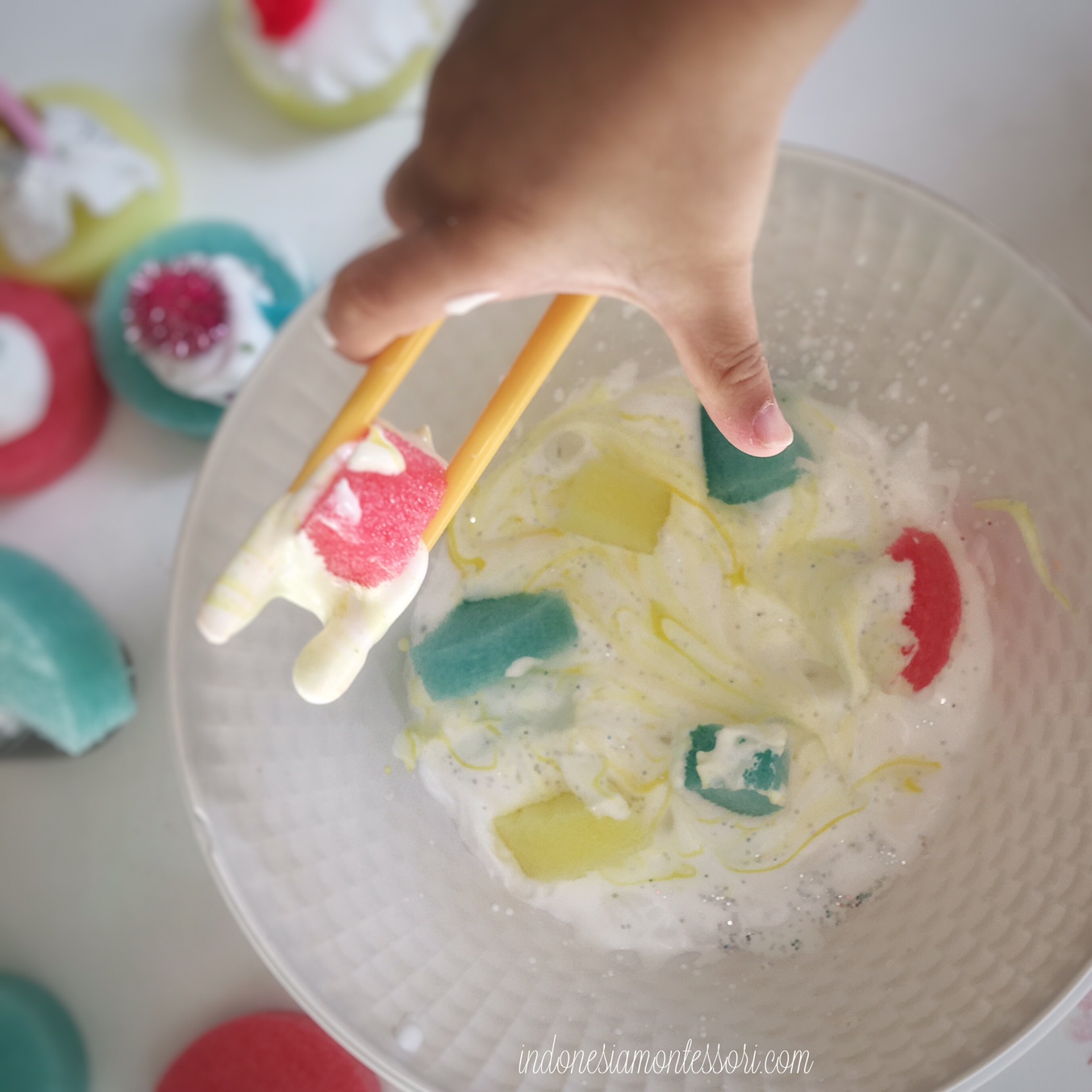 Salah satu kisah memorable yang ia ceritakan saat kami awal dating (yea he is sometimes a bit…too honest!) adalah kisah "the Chicken and Me." Kejadiannya sekitar lebih dari 15 tahun lalu .. saat itu dadC sedang merantau di… (I do apologize I am having trouble remembering some of the detail here!.) entah sedang merantau di Ithaca, New York (Cornell University) atau sedang di Chicago? yang pasti bukan di Indiana … I clearly remember it was Not Indiana…pasalnya momC kuliah di Indiana (Purdue University) di kelilingi ladang jagug dan rusa…dan jelas teringat bukan disitulah tempat terjadian perkara "the Chicken and Me".
Jadi malam itu dadC merasa on top of the world he "feels" he is capable of doing anything which is of course a good "feeling" and bought a whole chicken… right Not skinless boneless chicken thigh or small chicken wings or any other parts but the big huge whole chicken with all the skins all complete in one package.
Little did he knew that he overestimated his ala sous chef cooking skill! dengan penuh percaya diri ia taruh satu utuh ayam gemukkk itu di dapur, sebilah pisau melayang dan splasssshhhhhh.….cipratan merah menghiasi seluruh dapurnya saat itu.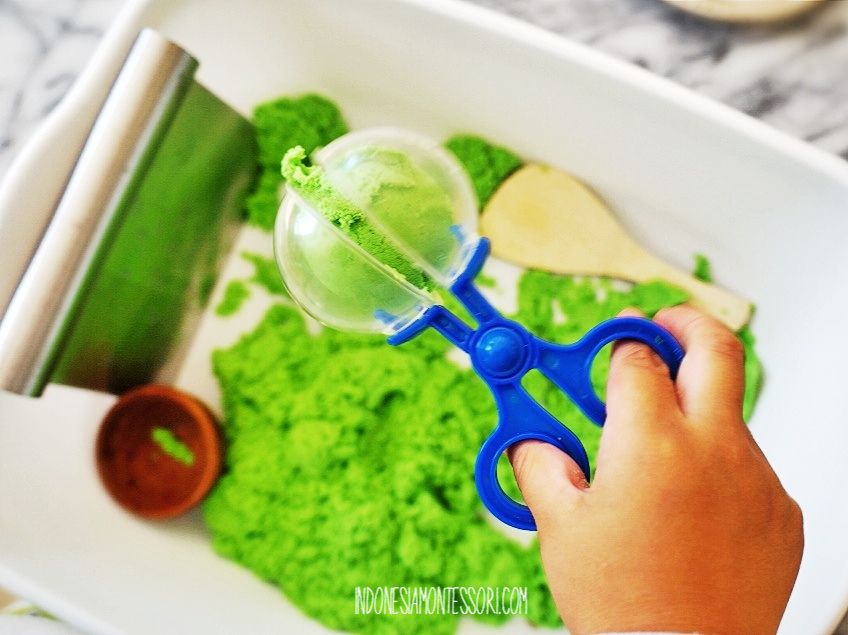 Practical Life oh Practical Life ? kenapa sih pendekatan Montessori begitu menekankan pengasahan keterampilan kehidupan sedini mungkin? singkat dari pertanyaan tersebut : untuk menghindari terjadinya "the Chicken and Me" di usia menginjak 20-an (oopps maaf dadC , terima kasih atas contohnya ya!). Bagi Doktor Montessori kegiatan keterampilan hidup perlu dikenalkan bukan hanya untuk anak perempuan melainkan juga untuk anak laki-laki. Terbukti kan dari kejadian "the Chicken and Me" kalau anak laki-lakipun suatu hari memerlukan skill tersebut untuk "basic survival" mereka?
"ahhh…nanti juga ada istri yang masakkin……"
Lucky you if you have one! kalau masih jomblo? kalau istrinya habis melahirkan? kalau istrinya lagi travel?
MomC once took it for granted too..not once actually twice or more (real numbers undisclosed). Pertama kali kuliah momC tinggal di asrama yang momC rasakan dari kuliah dah merantau bukan semata belajar akademi tetapi justru merasa belajar banyak keterampilan kehidupan ! (Yaaa mahal-mahal dan jauh-jauh kok belajar kehidupan sehari-hari….huhu) eitss tunggu dulu justru hal tersebutlah yang menurut momC penting dan sangat berguna untuk kelangsungan hidup sampai usia 30 tahun ini!
Meskipun bukan termasuk anak yang manja dan totally blank ga bisa apa-apa , dulunya juga sudah sering bantu berbagai kegiatan OSIS, bantu bisnis orang tua dll tetap ada hal-hal yang momC belum terbiasa termasuk mencuci pakaian, organize dapur sendiri, menyerok salju, membersihkan karpet, memilih sabun cuci dll . Banyak sekali yang perlu dipelajari dan transisinya ya! berkat pengalaman hidup kami, kami merasa mengajarkan keterampilan hidup bagaikan membekali anak dengan stok AMZN maupun GOOG aha! keuntungannya akan mereka raup sendiri di kemudian hari. Remember, Practical Life Activities = 100000 GOOG & 1000000 AMZN stocks if it make you easier to visualize 😉
"Ahh momC…but we have 12 ART , 3 cooks, 5 Nannies and 15 drivers at home."
Yes you are now! fast forward to year 2050? 50 years ago in the U.S most people still have ART and all..how about today? will these "house team" go cook, prepare everything for your child in the Mighty Dorm of Harvard University let's say? or Purdue maybe…I believe NOT. I did not meet any  of them back then in 2007!
So yes please do our kids a favor, invest in them by letting them doing these practical life activities, it does boost their confidence and self esteem.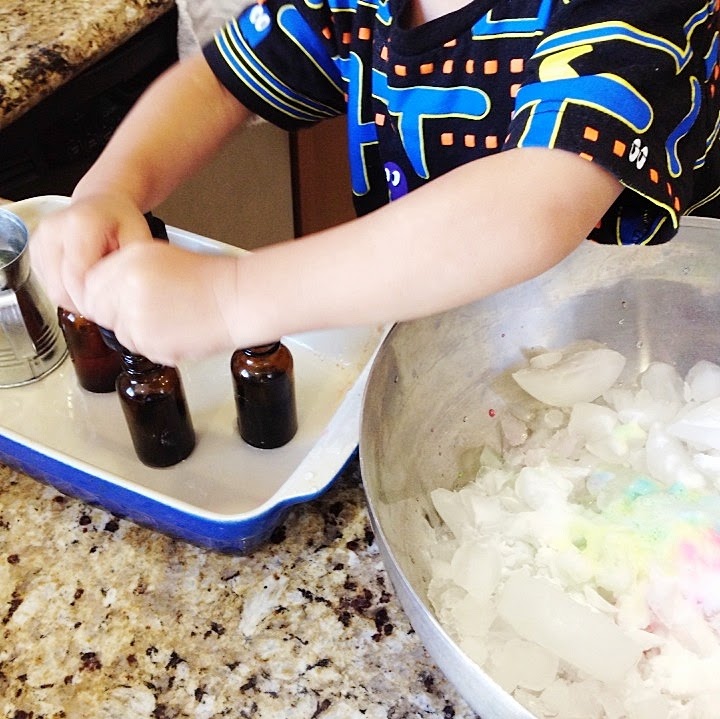 Back to my story I did have moments too that I was not too proud, like reading college map wrongly , took the wrong bus (took trolley instead and went straight to the mall . huh!) but these all forced me to learn and catch up with these skills and these equipped me to be agile with changes nowadays. One that I never ever forget is a snowy stormy morning when my beloved red mini copper was buried all the way up to the ceiling back then… tough! practical life is needed in every area of our life. If my husband and I were asked on what aspects we wanted to be more handy? probably one of them is some practical life abilities.
OK, sekarang mulainya gimana? dimana? caranya? untuk IMC readers yang memiliki anak berusia 2 tahun ke atas bisa pelan-pelan diperkenalkan ke berbagai kegiatan keterampilan hidup di sini dan di sini. Kami sendiri memulai memberikan beberapa yang dasar sejak C berusia 18-20 bulan, nah 22 bulan ke atas C mulai dengan menuang air dari wadah gelas ke gelas lainnya, menuang air menggunakan corong air, transfer menggunakan eye dropper dll! they will surprise you! yang dulu menjadi tantangan bagi C saat usia 22 bulanan adalah menggunakan eyedropper di mana saat itu masih kadang bisa kadang tidak, tapi dengan sering-sering bermain seru transfer menggunakan eyedropper akhirnya lancar juga! keep trying C! 
"If teaching is to be effective with young children, it must assist them to advance on the way to independence. It must initiate them into those kinds of activities, which they can perform themselves. We must help them to learn how to walk without assistance, to run, to go up and down the stairs, to pick up fallen objects, to dress and undress, to wash themselves, to express their needs, and to attempt to satisfy their desires through their own efforts. All this is part of an education for independence." – Maria Montessori, The Discovery of the Child.