"Laughter is timeless, imagination has no age and dreams are forever." Walt Disney
Akhir-akhir ini, C semakin curious dan memiliki banyak pertanyaan. So kebanyakan kegiatan yang kita lakukan di rumah sekarang berdasarkan hal-hal yang menjadi ide dan inquiries dari C. Terakhir C curious banget tentang firefly so we talked, read, did activities about Firefly. Uhmm, iya sekarang C udah bisa request dan requestnya semakin detil ya! hehehee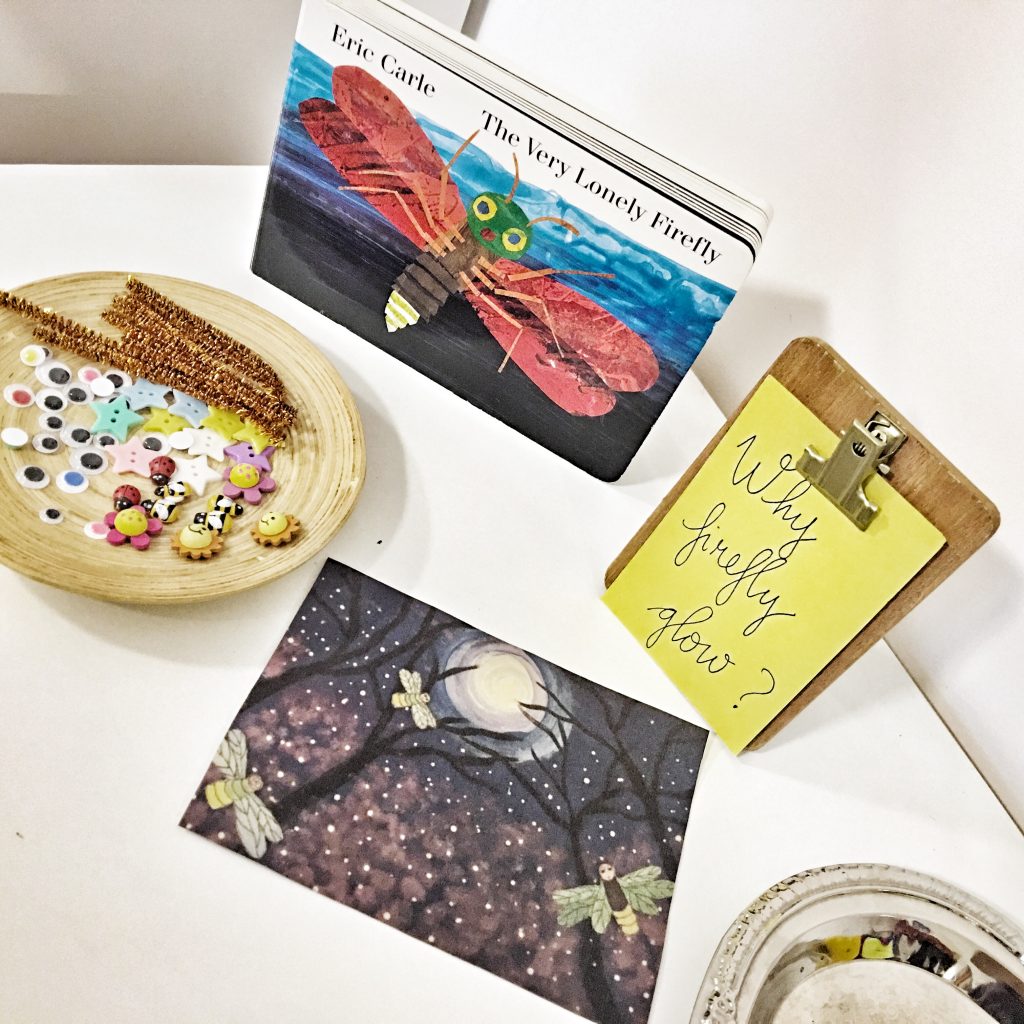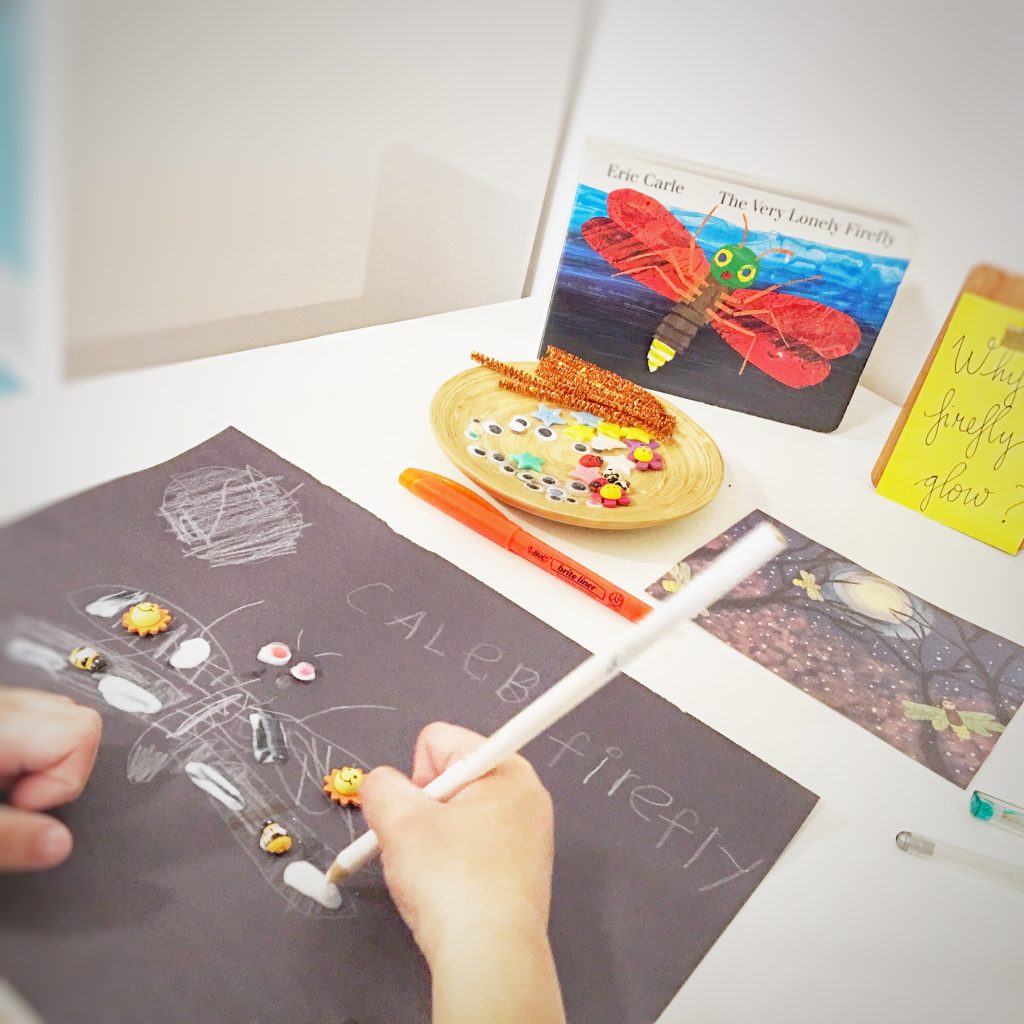 Kali ini C menggambar firefly menggunakan pinsil putih di kertas karton hitam, kontras ya!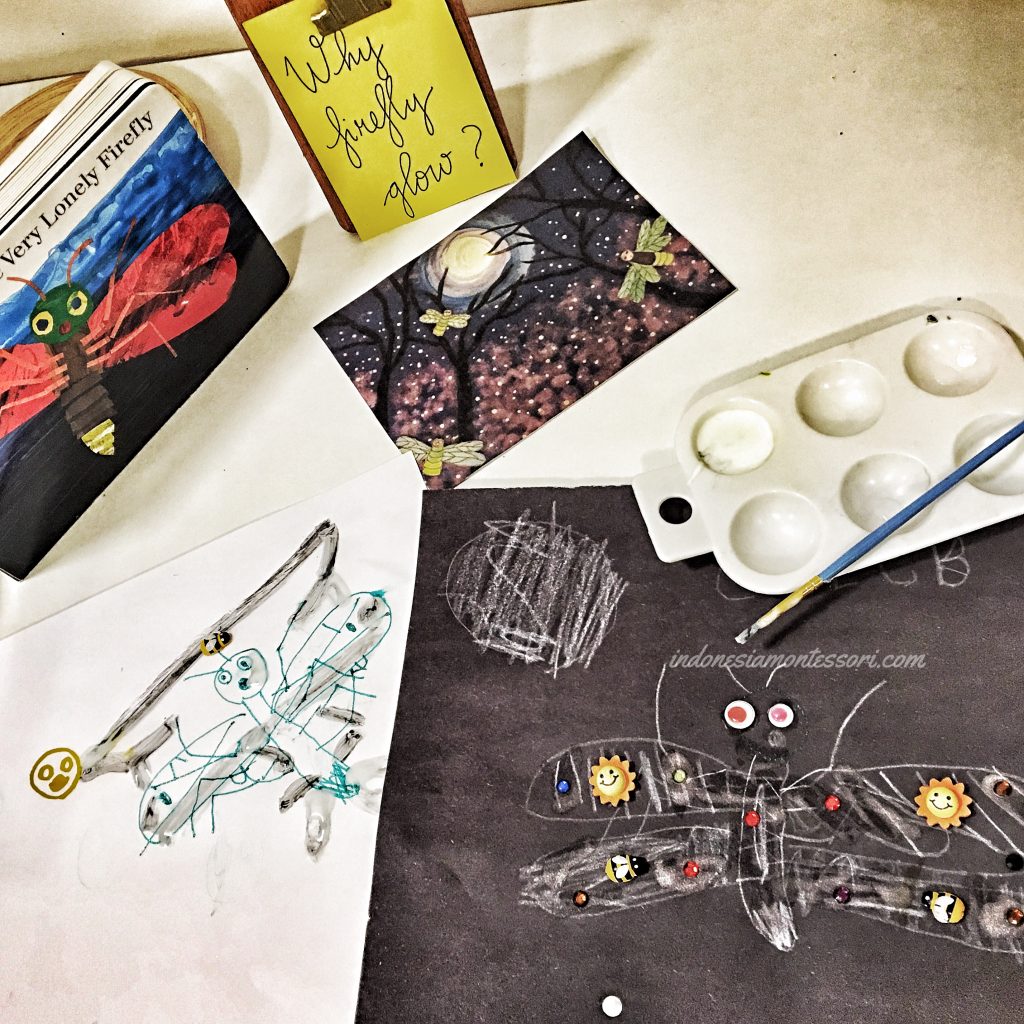 Lalu selanjutnya, C menggunakan Glow in The Dark Paint….yang ini seru! karenaaa ternyata C mendapat discovery baru…C found out kalau ternyata glow in the dark paintnya diatas karton hitam, ga menyala so bright di ruangan gelap…dan ternyata hal itu membuat C semakin penasaran dan menggambar satu lagi di kertas beralas putih, waaaaahhh kali ini betul-betul menyala. C senang sekaliii langsung ditempel di dinding kamar. Hmmm , tapi semalam saya menemukan C ga tidur-tidur, karena merhatiin Glow in The Dark Fireflies dan bintang-bintang nya ini. Mengkhayal apa ya C?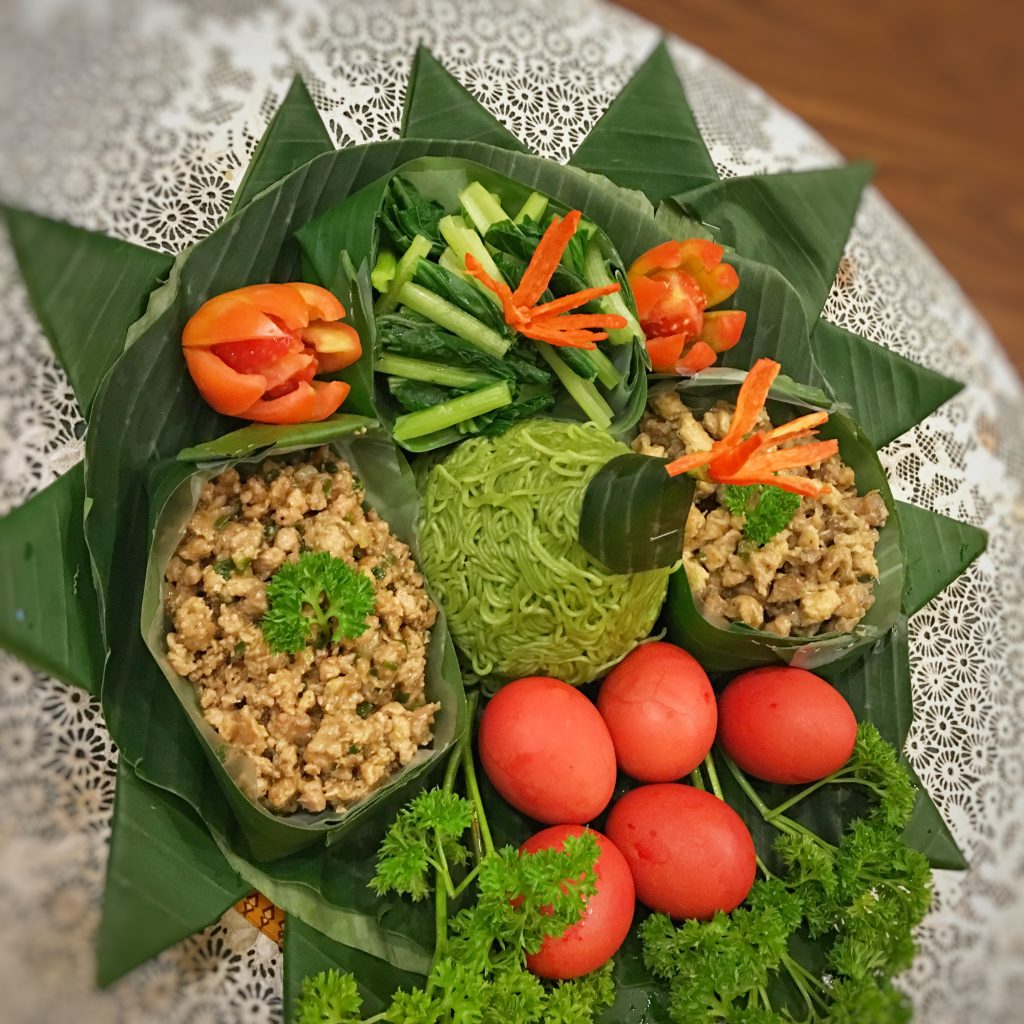 Oh ya, minggu lalu kami sekeluarga sempat juga mampir ke Jakarta, untuk menunaikan Pilkada 2017 hahaa, sekalian makan-makan sih…senang banget yah tinggal dekat Jakarta , setiap bulan bisa mampir 1-2 hari dan recharge dengan stok makanan-makanan Indonesia Yum!!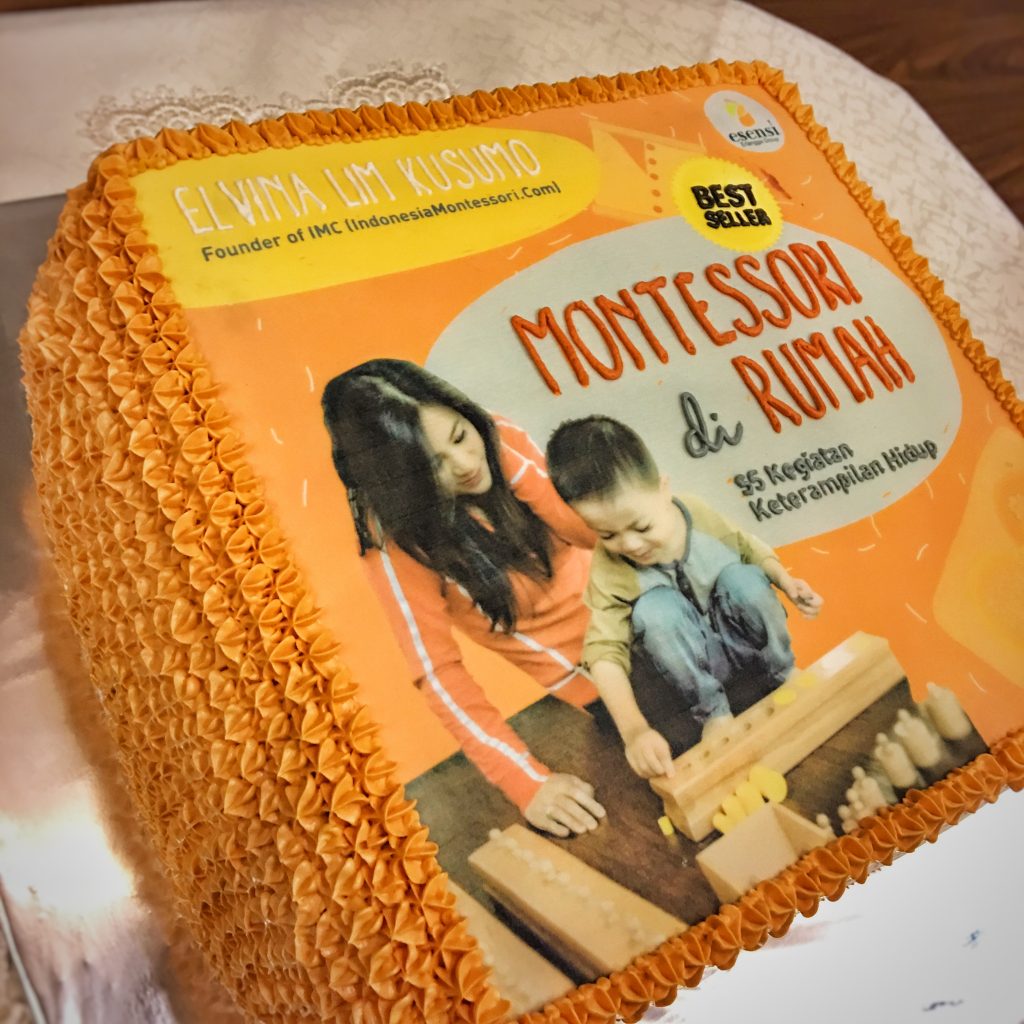 Yang satu ini kue surprise dari mami saya, saya sampai kaget sendiri!!! karena ketika dibuka boxnya Lohhh kok isinya buku saya. Eh tapi not quite true juga, ketika dilihat lebih perlahan isinya kue mocha!! so yummy. Oh ya IMC Mommies, yang ingin memesan buku Montessori di Rumah bisa via WhatsApp ke Bapak Ridho ya di +6285766221262 #IMCBookMontessoriDiRumah
"The true sign of intelligence is not knowledge but imagination." Albert Einstein