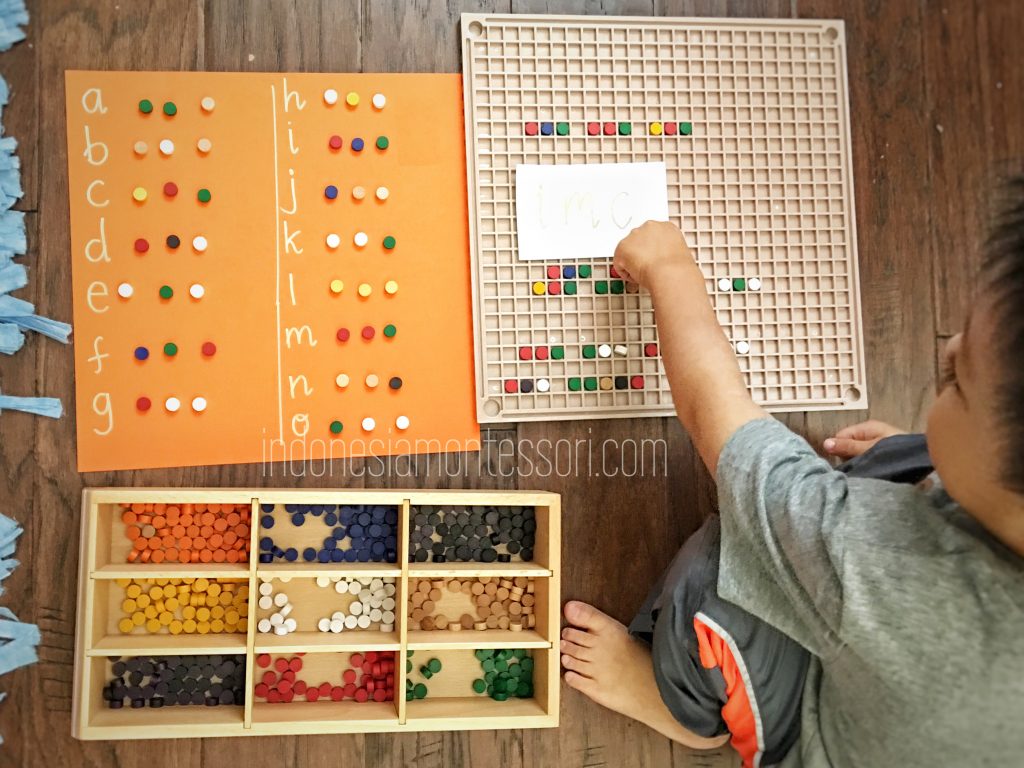 Dear IMC Mommies, can you believe it is the last day of November 2016 – already! beberapa saat yang lalu ketika C sedang tidur siang , saya iseng-iseng mencari ide kegiatan untuk C. Karena C minta "kegiatan yang challenging" Mommy. So saya mencari ide, apalagi ya yang baru untuk C dan ia maksud "challenging" itu…hehehe entah siang bolong muncul dari mana, selalu kalau lagi buntu ide langsung saja saya buka-buka buku-buku Learning Resources nya Spielgaben dan laci-laci berisikan berbagai bentuk itu. Nah akhirnya muncul ide siapin surprise yang satu ini untuk C, jadi awalnya saya tuliskan beberapa abjad dan setiap abjad itu bisa direpresentasikan dengan 3 wooden dots nya Spielgaben.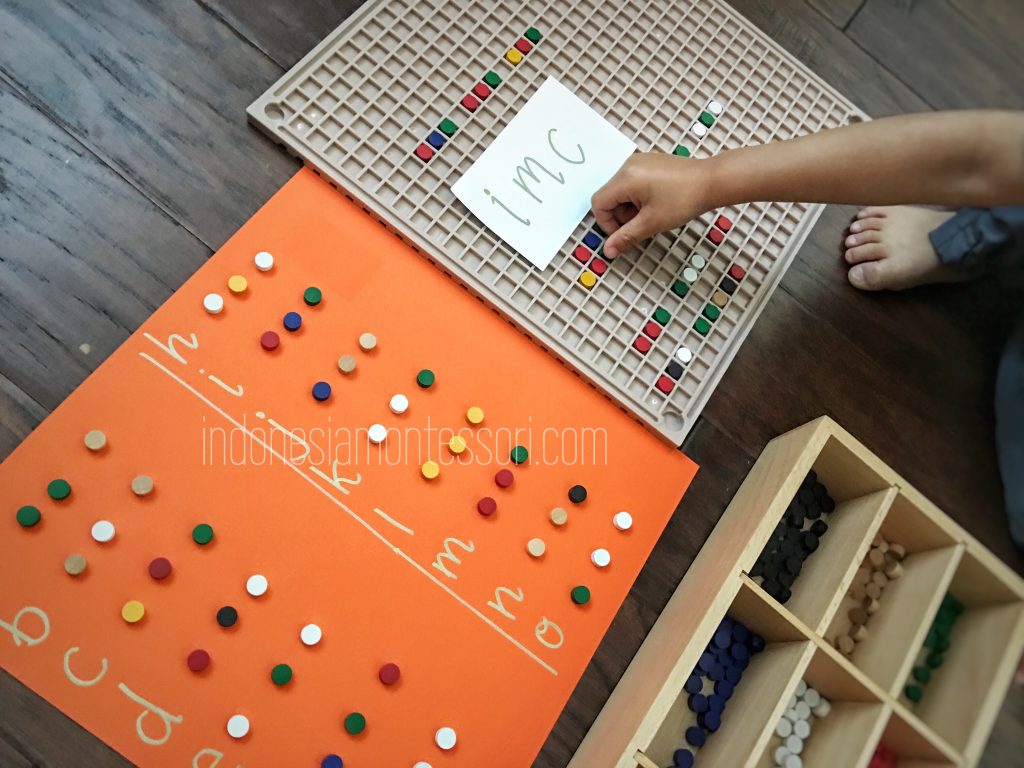 Begitu C bangun dan masih kucek-kucek mata dia langsung semangat liat saya sudah menyiapkan kegiatan yang kudu wajib "challengeing" kata C. Awalnya dia belum menangkap maksud saya, jadi saya demonstrasikan pertama-tama katakan saya ingin membuat kata "MOM" ya saya ambil merah-merah-hijau hijau-putih-putih merah-merah-hijau. Setelah beberapa kali saya berikan contoh akhirnya C menangkap maksud saya dan dengan semangat mencoba sendiri.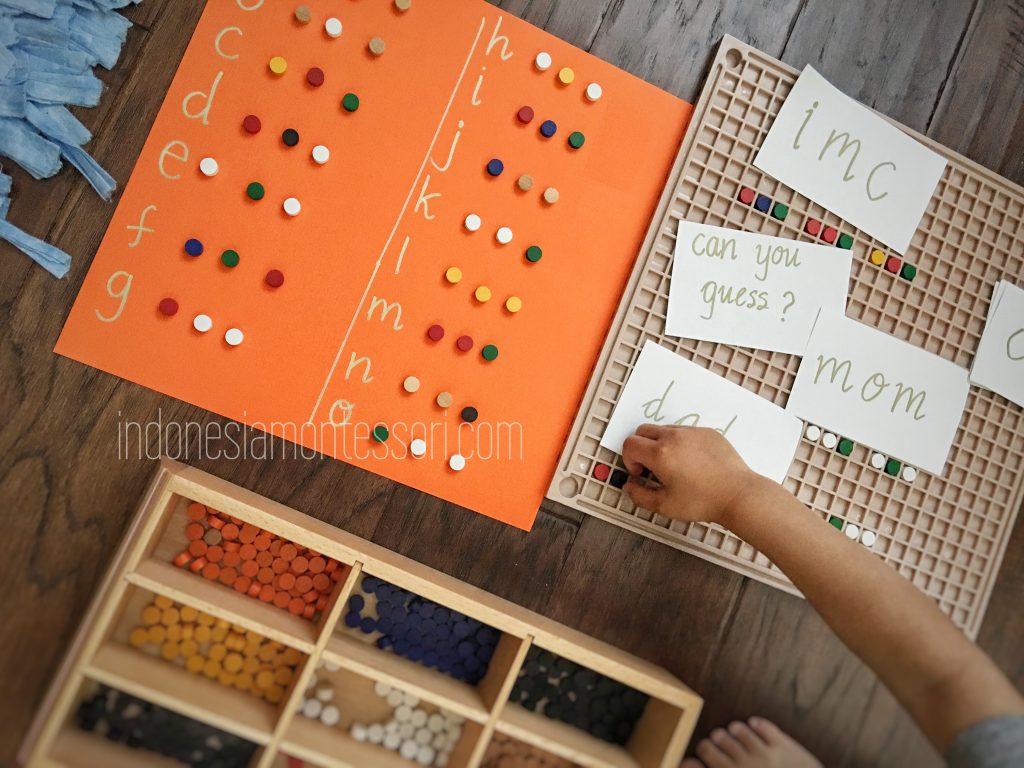 Selanjutnya C mencoba membentuk "DAD" menggunakan colorful wooden dots. Dan selanjutnya setelah mencoba berbagai kata-kata lainnya, bisa juga dibalik menjadi kegiatan "Crack the Code". Jadi saya susun colorful wooden dots nya dan C diminta untuk menebak abjad apa sih yang ada di belakangnya dan apa kata-kata yang saya maksud. Nah apabila anak awalnya belum paham, anda dapat coba "Crack the Code" satu per satu abjad saja dahulu.
"We found individual activity is the one factor that stimulates and produces development."-Maria Montessori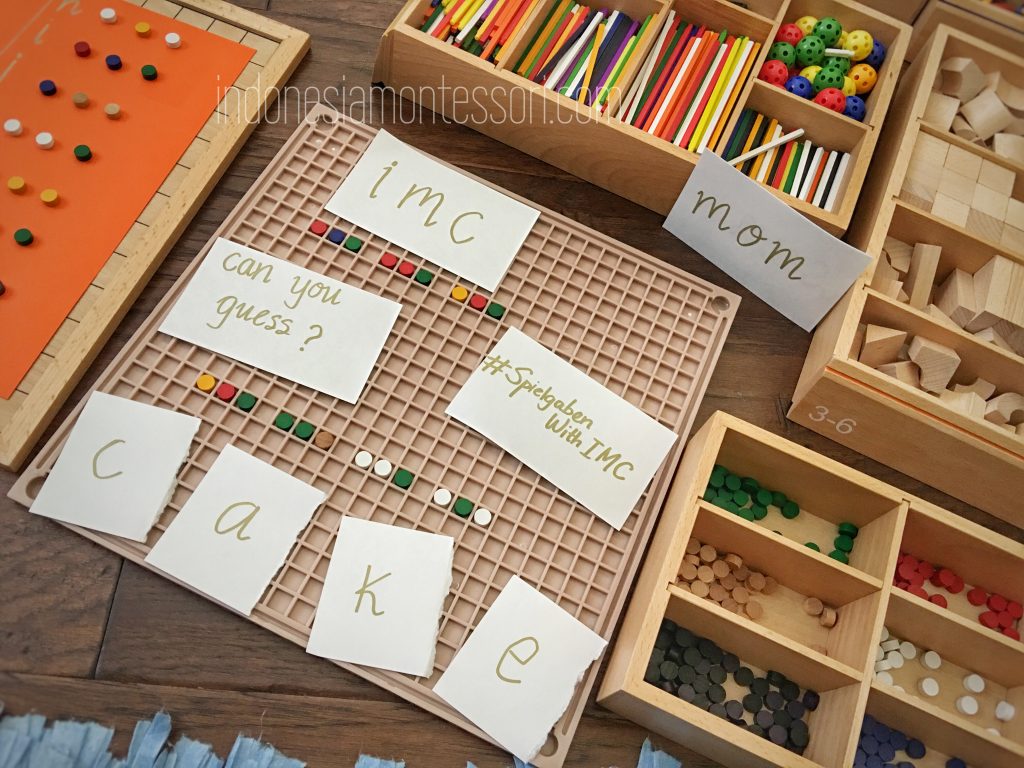 Can You Guess? kata-kata rahasia apa yang ada dibalik colorful wooden dots tersebut? Nah ternyata secret code nya "C-A-K-E" hehehe seru kan!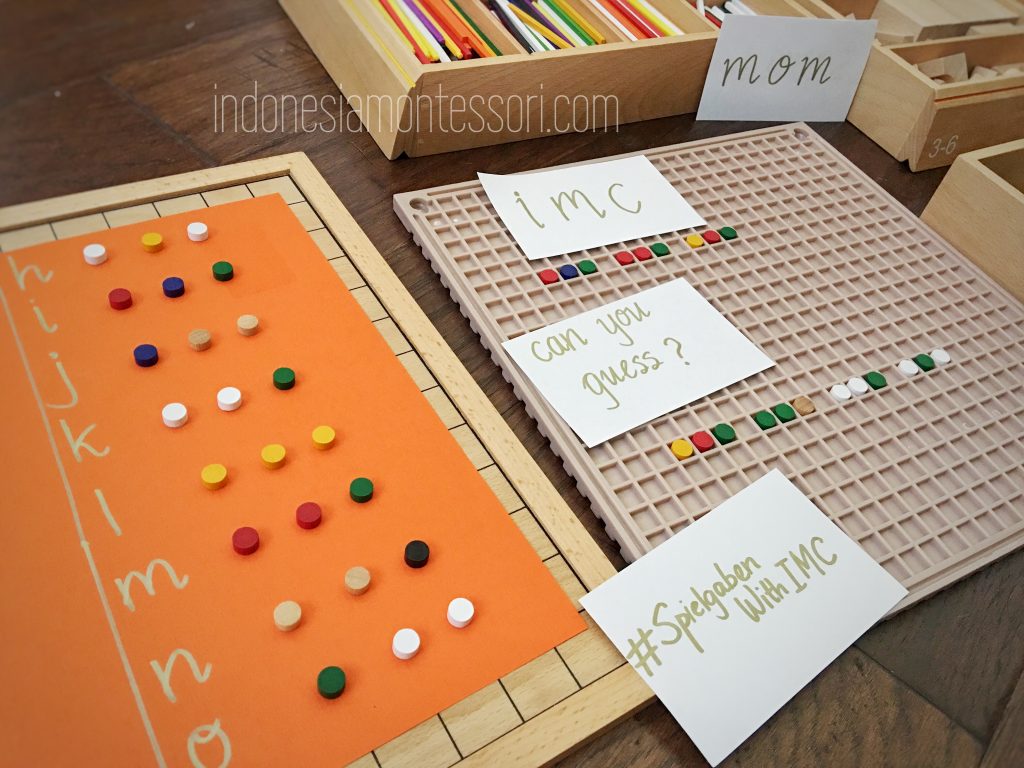 Oh ya IMC Mommies, bagi mommies yang sudah lama mengincar Spielgaben V4 yang satu ini , just a reminder kalau hari ini hari terakhir untuk promosi khusus akhir tahun dari Spielgaben ya! Mommies bisa hubungi mereka langsung di info@spielgaben.com ya!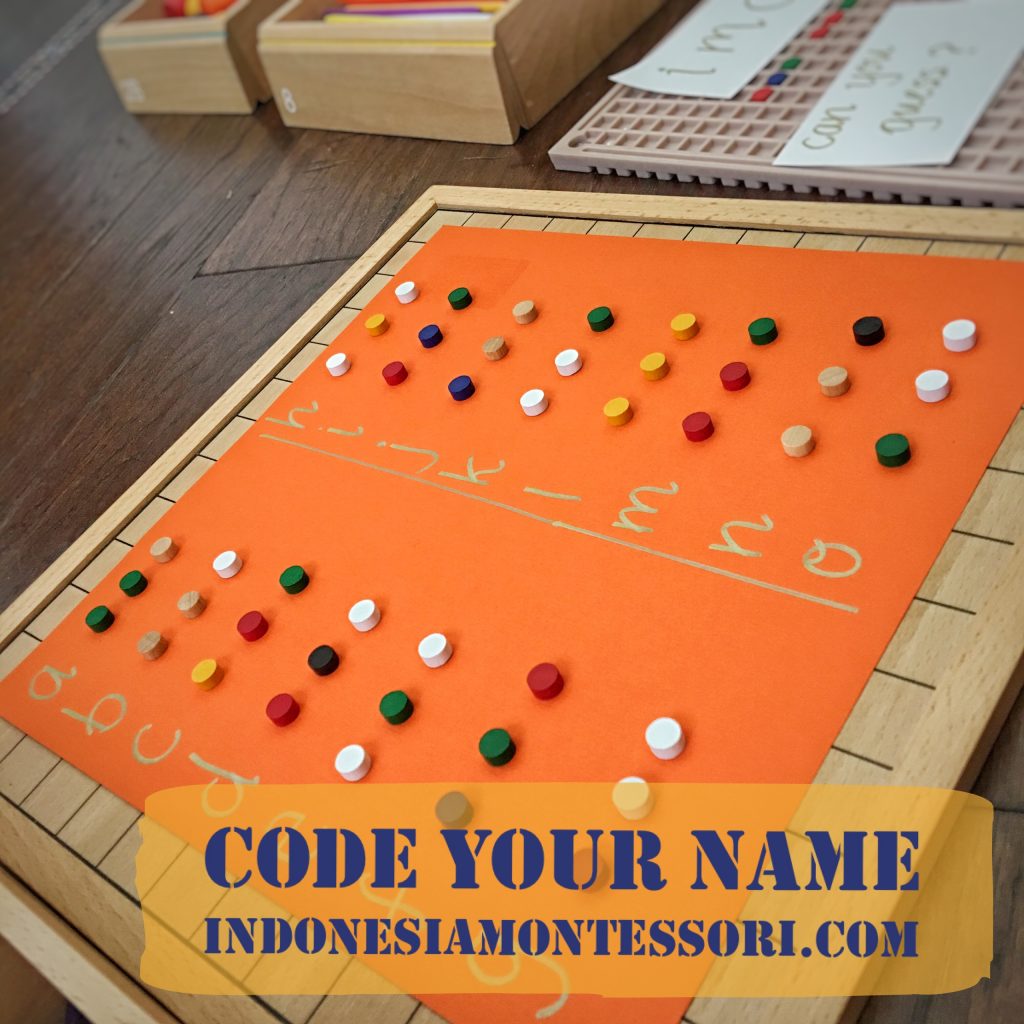 Now, can you code your name using these? coba yah!!! untuk berbagai kegiatan die menggunakan apparatus Spielgaben dapat mommies cek di #SpielgabenWithIMC ataupun di artikel terdahulu.
"He does it with his hands, by experience, first in play and then through work. The hands are the instruments of man's intelligence." – Maria Montessori