Hi IMC Mommies, seperti yang sudah saya janjikan beberapa saat lalu, akan ada spesial Free #IMCPrintable untuk mengisi bulan suci Ramadhan IMC Mommies and IMC Kids ya!!!
Sebelumnya, juga bisa di unduh Free Printable Nomenklatur Montessori serba serbi Idul Fitri di postingan tahun-tahun sebelumnya di sini : Kartu Montessori Tema Idul Fitri
Untuk yang ingin ide-ide kegiatan selama liburan puasa dan juga Idul Fitri bisa diintip kegiatan kami yang lalu di sini : Top 7 Kegiatan Seru Lebaran Untuk Anak dan Ide Prakarya Eid Mubarak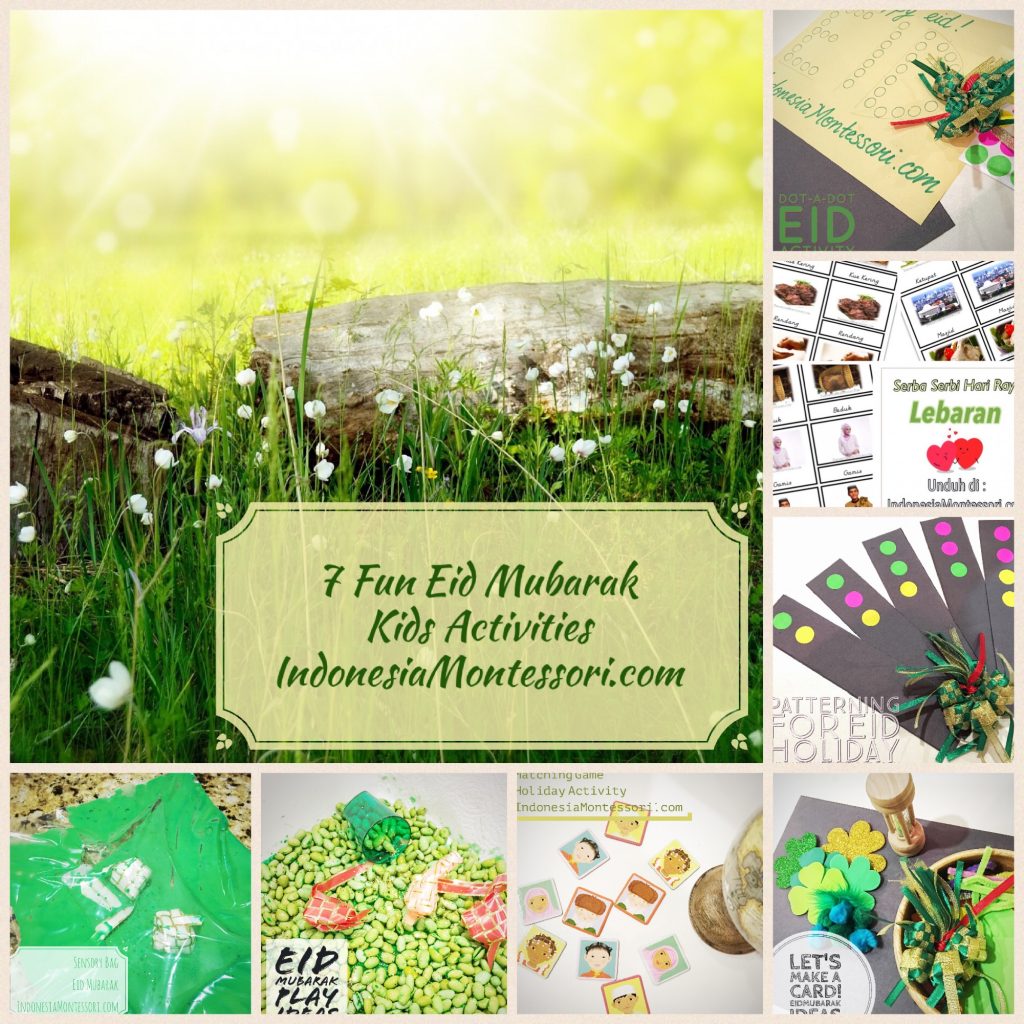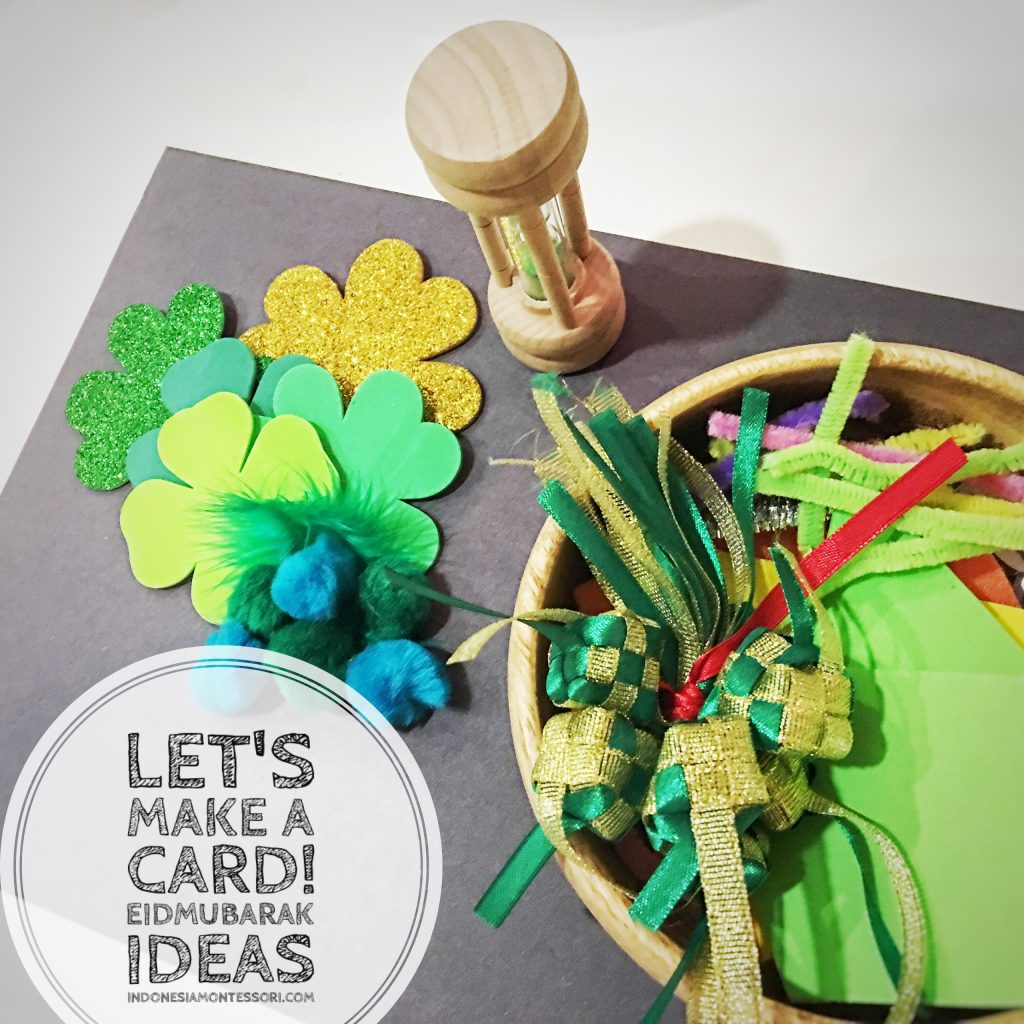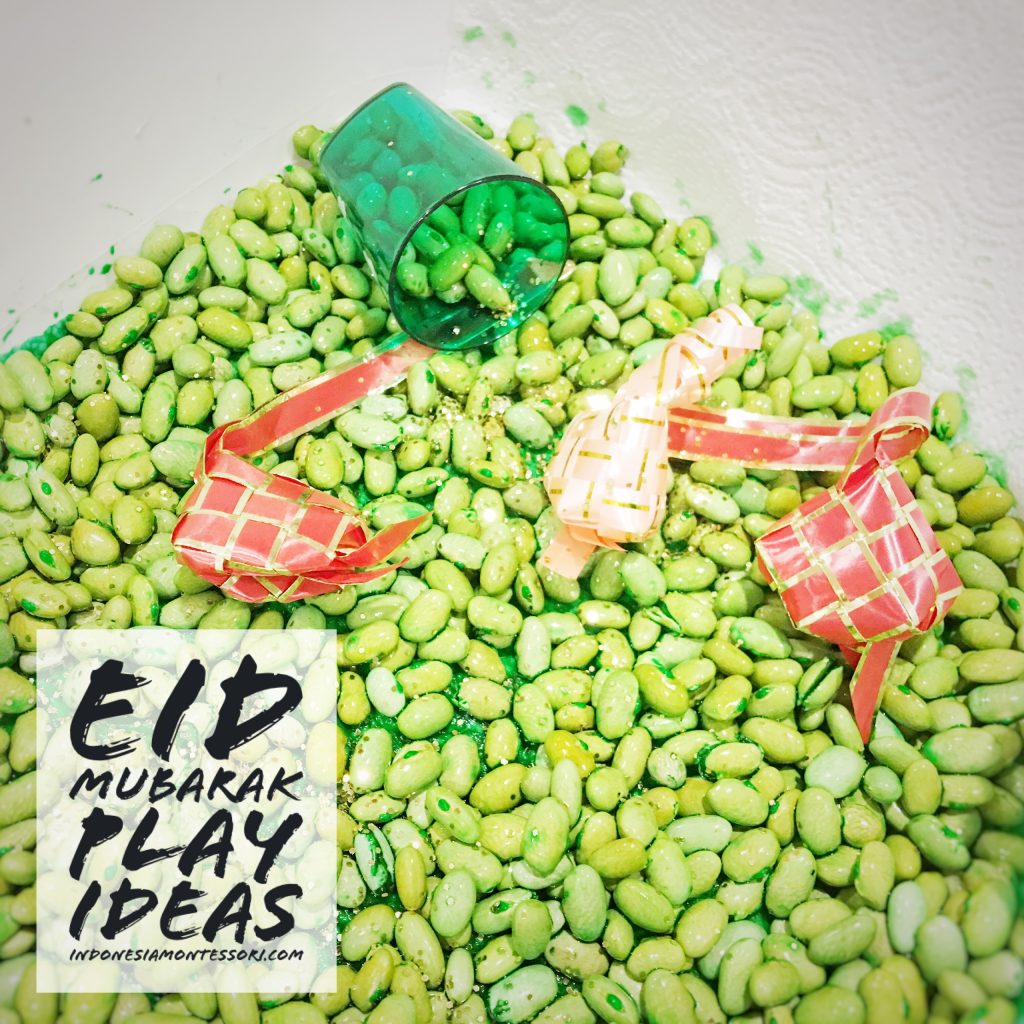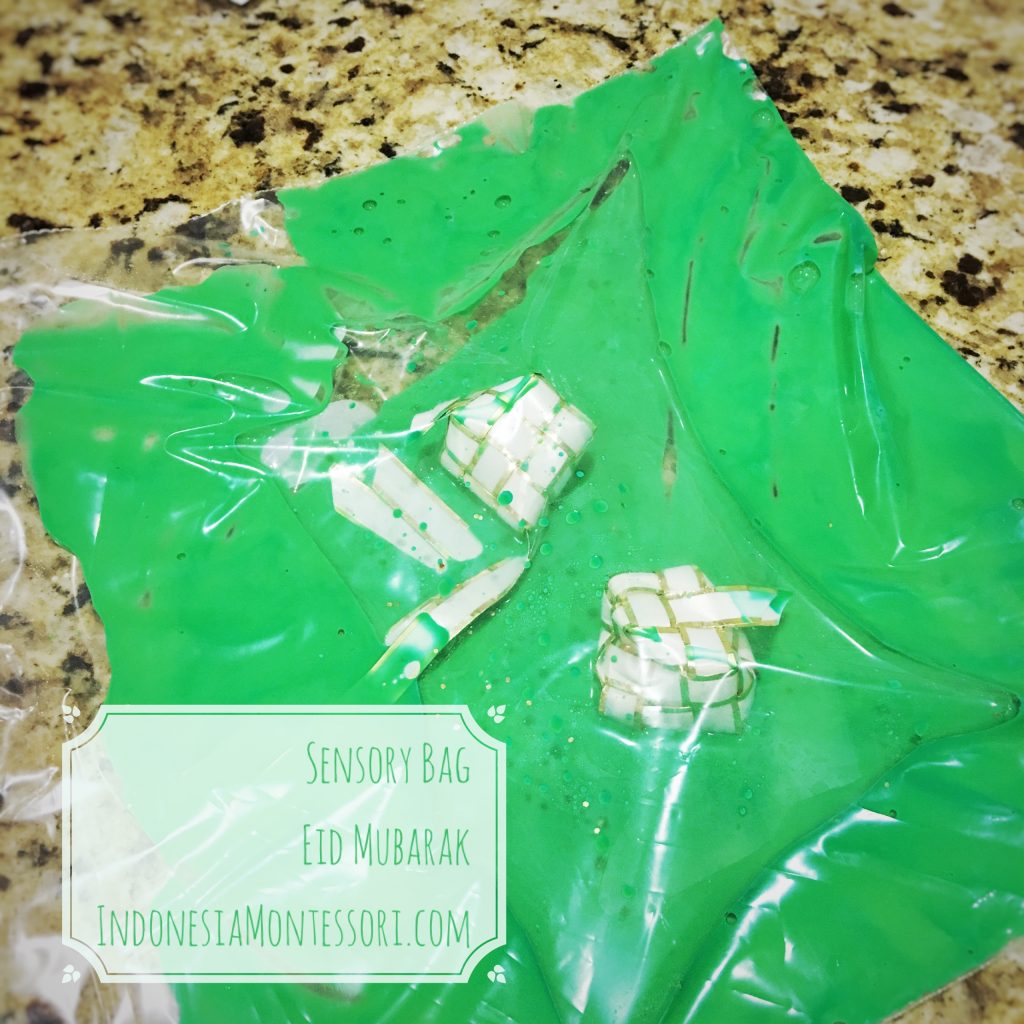 Nahh selain itu tahun ini senang banget karena akhirnya ada juga FREE #IMCPrintable huruf Hijaiyah yaaaahhh..cukup di unduh semoga si kecil suka yaa!!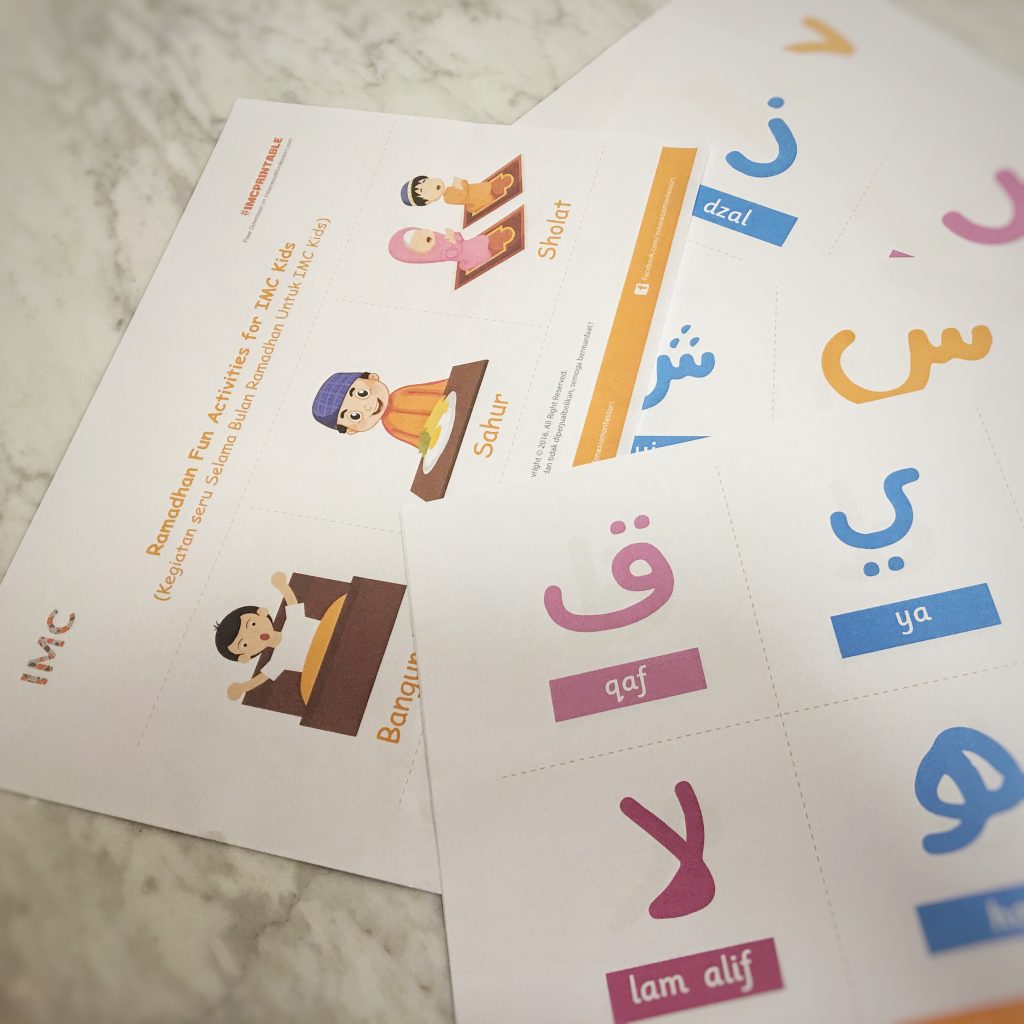 Nah ini ide kegiatan kreatif nya IMC Mommies menggunakan #IMCPrintable Hijaiyah , betul-betul kreatif ya? ada yang dilaminasi dijadikan kartu, ditempel karton supaya lebih kokoh, dibuat multi sensori menggunakan clay dan juga play dough , ataupun di buat Hijaiyah cookies! have fun yaaa..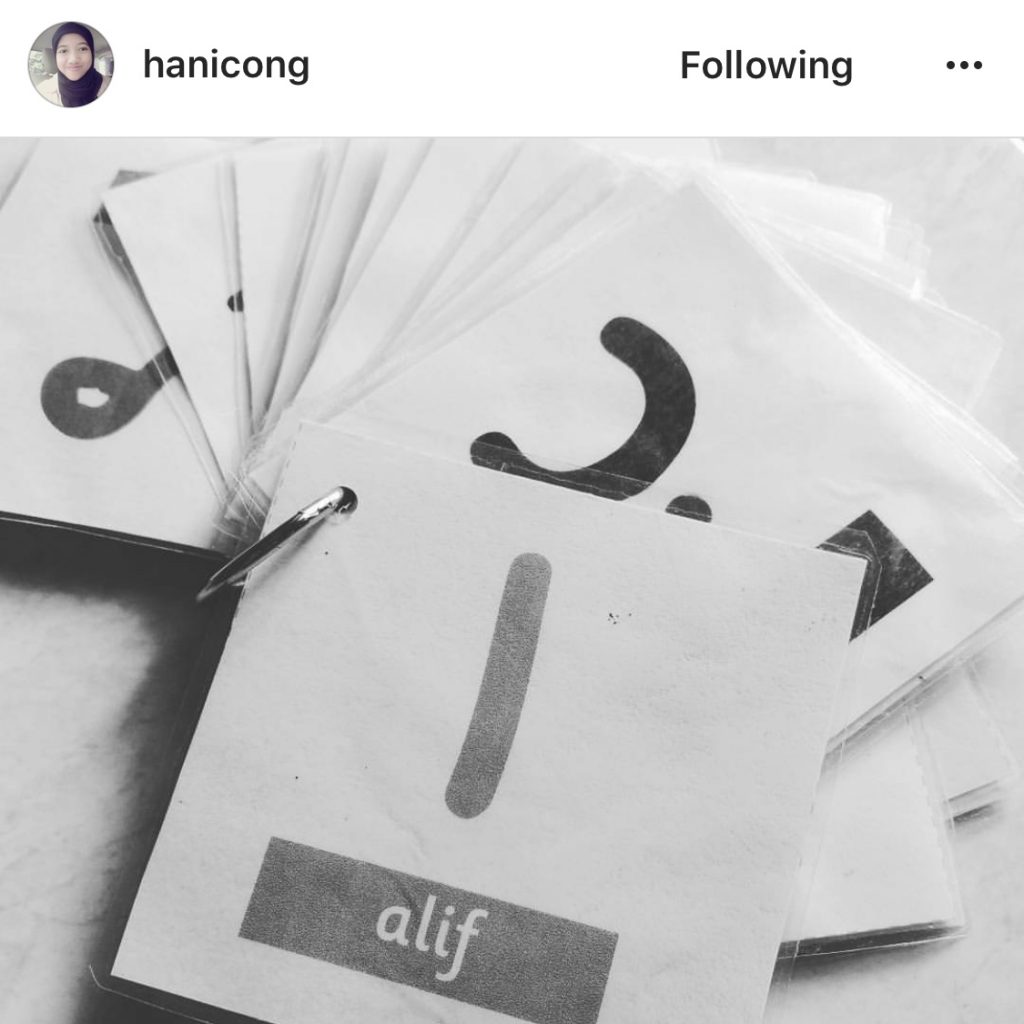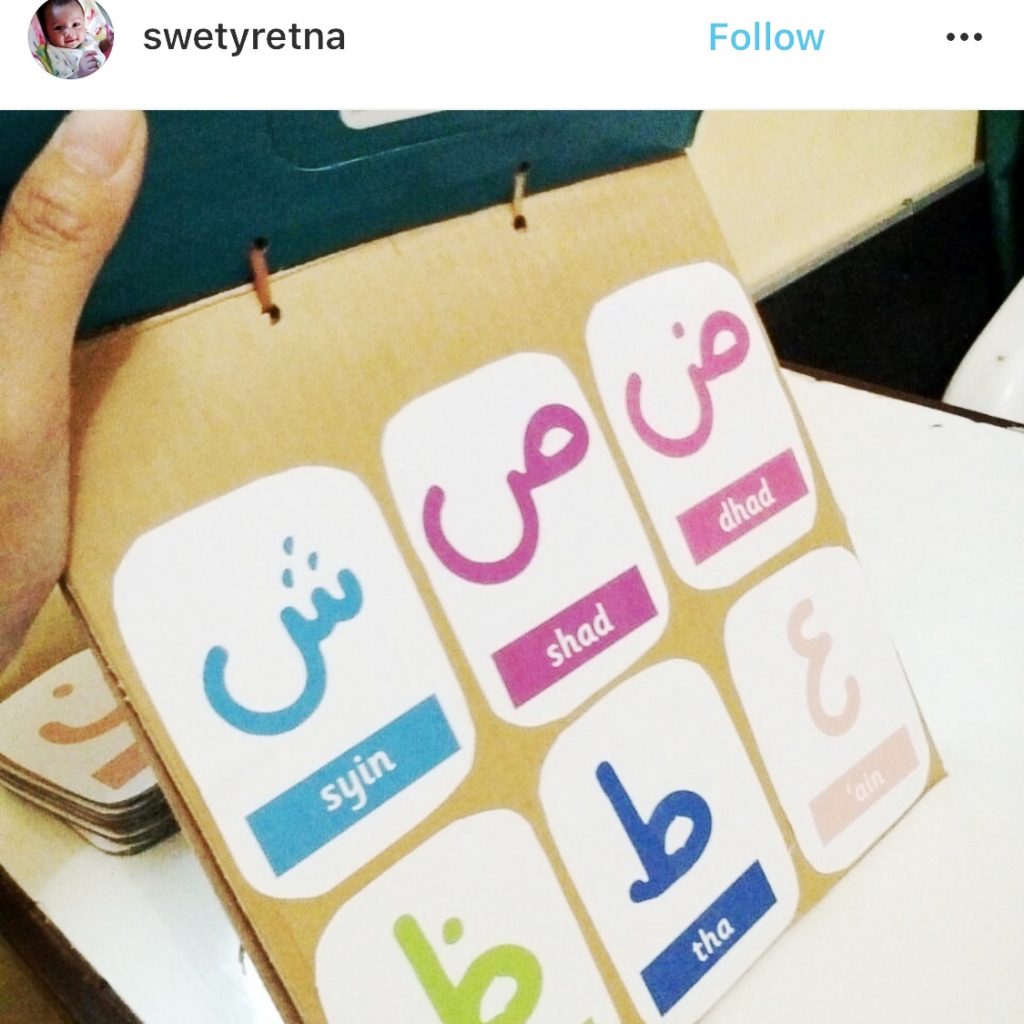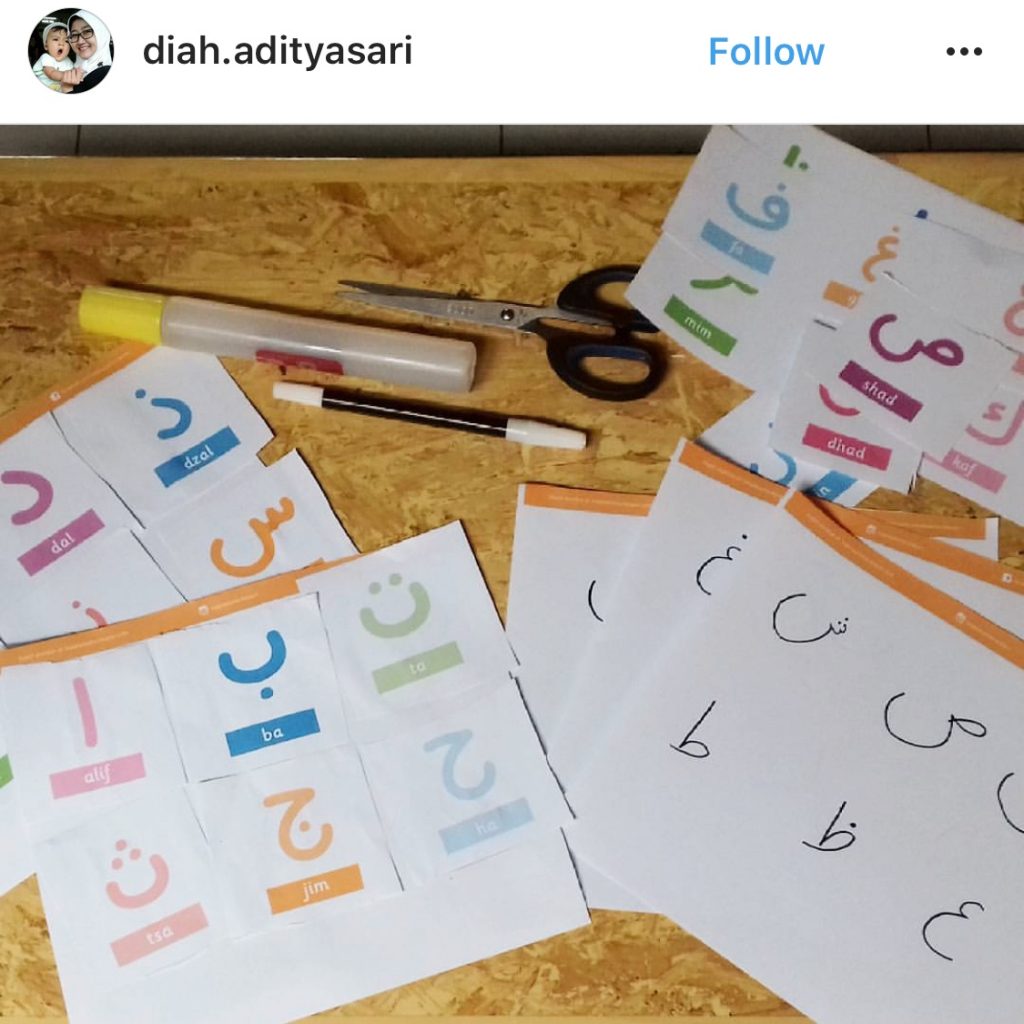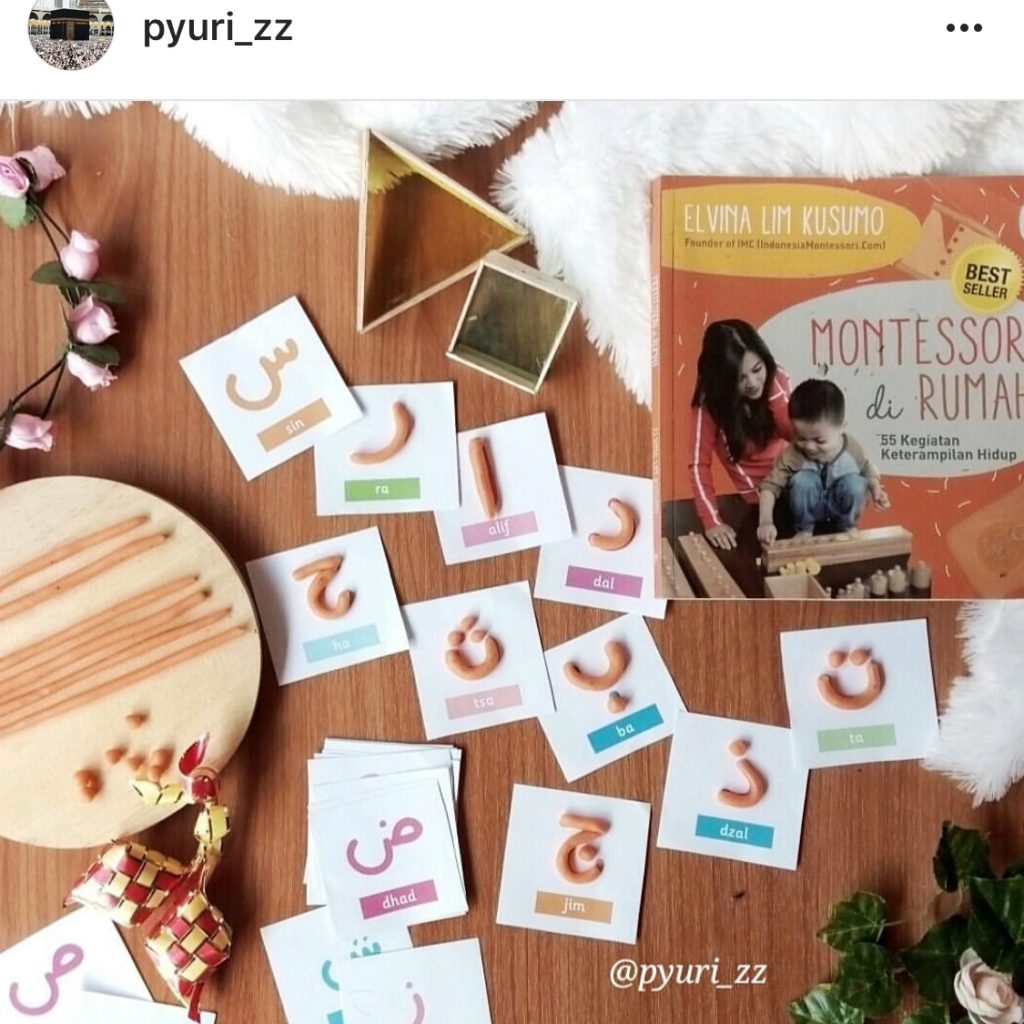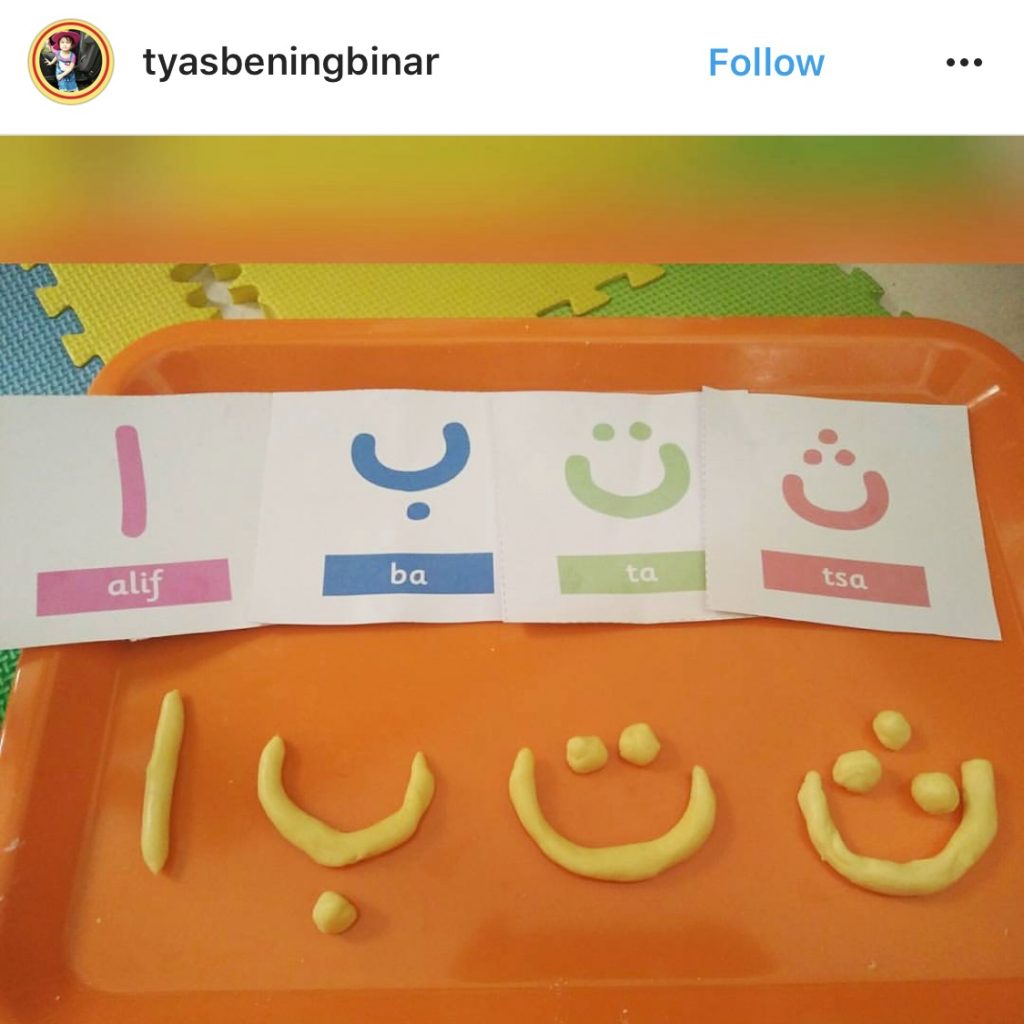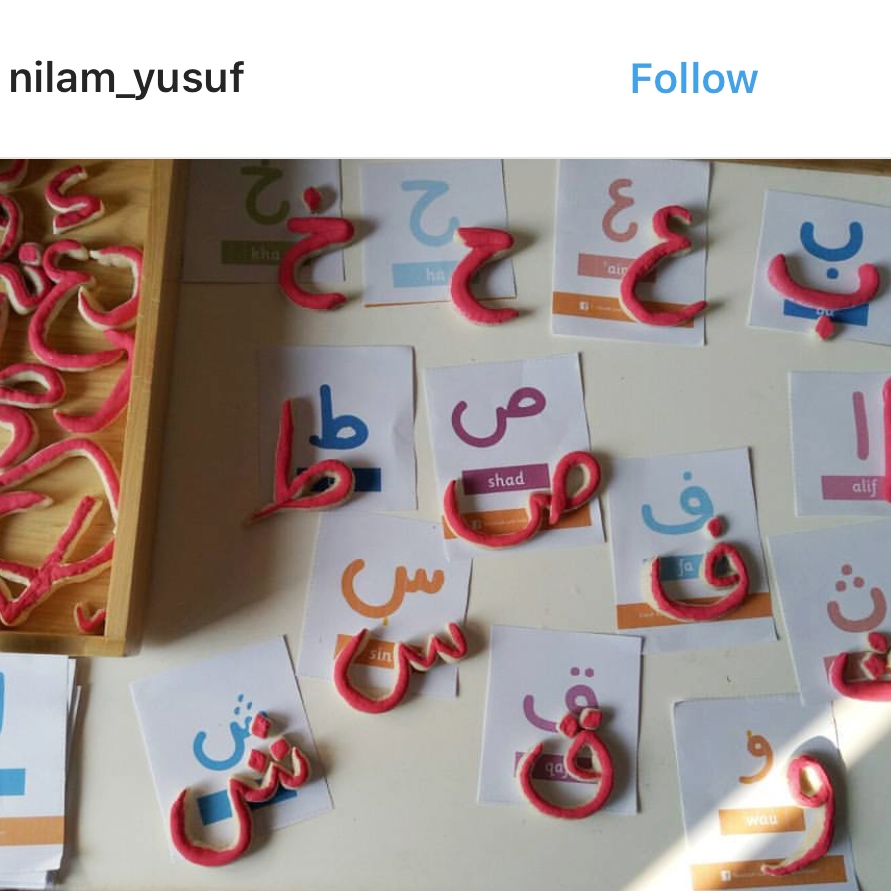 Unduh di sini Free #IMCPrintable IMCPrintable_Kartu_Huruf_Hijaiyah_FlashCard – have FUN!