Setelah mendalami dan belajar Montessori Teaching for Elementary Years saya perlu mengatakan bahwa saya kagum banget bahwa semua materi untuk SD @montessoridirumah sangatlah wide and deep! saya coba flash back dan mengingat materi jaman saya SD … just one word, I wish I learnt these back then! So yeah, kami sekeluarga sangat bersyukur dengan keputusan #homeschoolwithIMC yang = kita dapat fully custom our own learning, education, dll. Untuk C1 setelah mix n' match dan juga observasi C1 kami mengkombinasikan antara Montessori Elementary Years (to broaden his knowledge, to connect and be able to extrapolate things he picked from daily life), a little bit of unschooling (dimana C1 take charge of his own learning, child-led, bertitik tumpu pada his own interests and gifts and hobbies), lots of reading, story time, watching performances, tons of field trips , Art and Sports , Practical life at home. And boy, those are more than enough!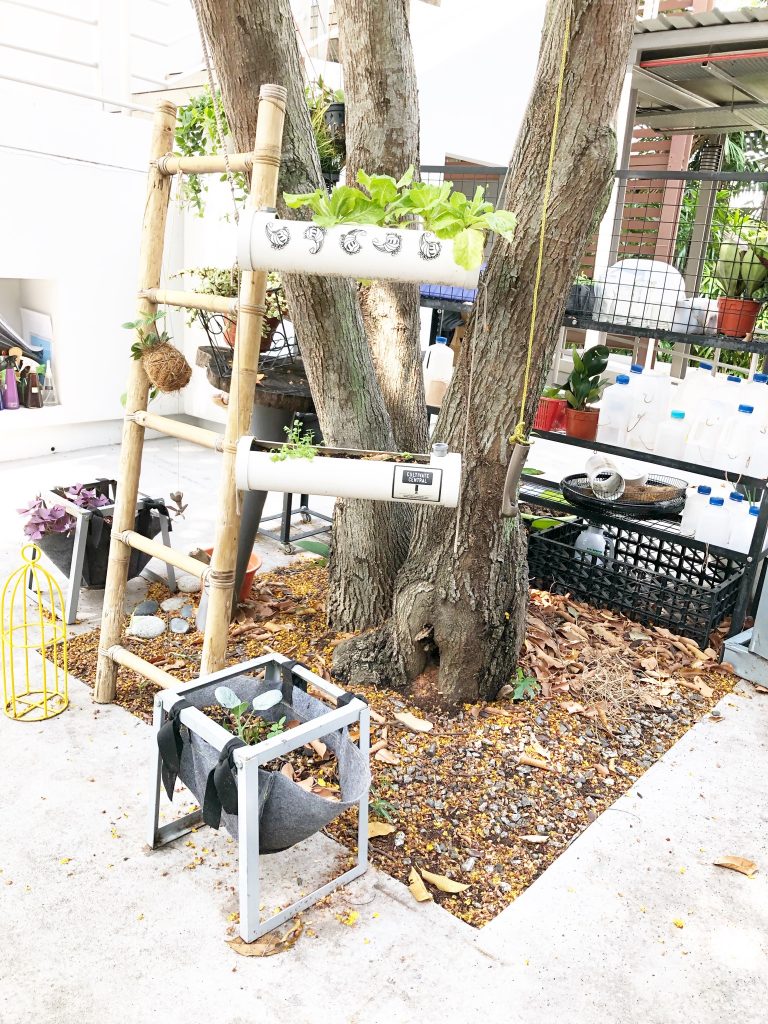 Untuk @montessoridirumah Elementary Years sendiri terdiri dari :
*Five Great Lessons Cosmic Education & Peace (In this case,kami memodifikasi dengan kepercayaan kami , anda juga bebas melakukan demikian)
*Mathematics
*Advanced Practical Life
*Science (hands-on)
*History
*Botany
*Zoology
*Physical Geography
*Cultural Geography
*Matter & Astronomy
Ketika saya belajar saya betul-betul amazed … oh jadi pada usia sekolah dasar, anak-anak sudah dikenalkan ya… dan juga dengan cara yang hands-on… bagus sekali ya jadi ga kaget waktu middle school nantinya… dalam homeschool,kita dapat fully adjust sejauh mana kita ingin menerapkan materi, sesuai dengan dinamika keluarga, ketertarikan anak, dll. Saya juga suka banget yang namanya mengkaitkan berbagai subject misalkan history dengan science, bahkan dengan math dan practical life. semangat semua 🙂 #montessoriwithIMC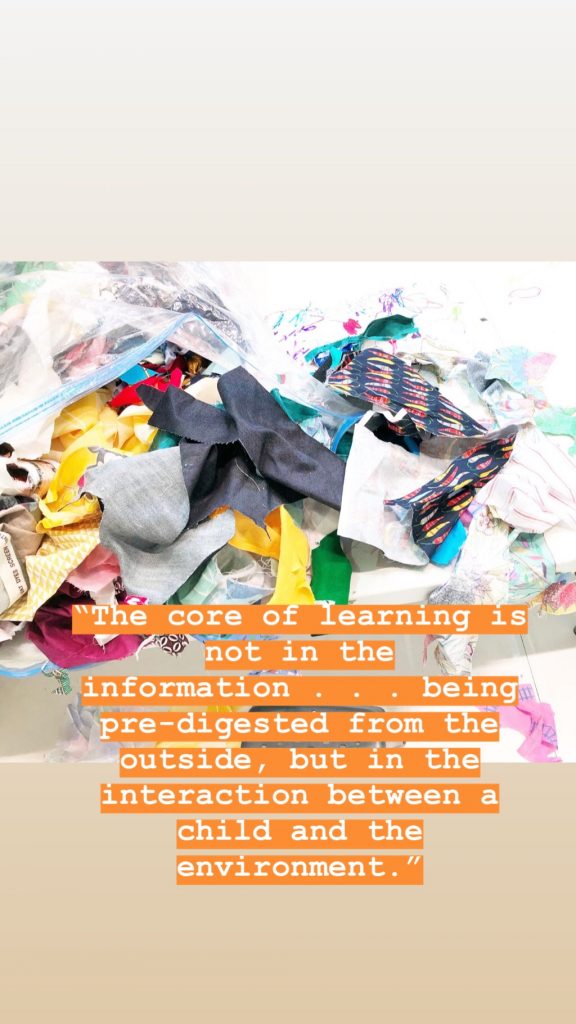 Salah satu tujuan utama C1C2 sering-sering saya bawa ke alam (meskipun di Singapore perlu extra effort, berbeda dengan ketika kami di US) supaya mereka dapat mengenal dan merasa familier dengan alam sekitarnya. Selain itu di kemudian hari (C1 saat ini usia SD) supaya dapat dengan mudah melihat hubungan antara tumbuhan dan dunia ini. Ketika di tahap SD ini C1 berhadapan dengan Xylem, Floem, Pigment (yang ia baca sendiri dari buku-buku nya)… lebih mudah untuk anak yang sudah sering berinteraksi dengan alam, tanaman di sekitarnya untuk membayangkan ataupun "got it" ketika ia membaca materi lainnya. Berbeda jauh ketika anak mendapat materi tentang daun dan bagian-bagiannya namun jarang ataupun belum pernah mengobservasi dan kenalan secara langsung.
2 tips yang kita lakukan untuk BOTANY @montessoridirumah :
1.Mengenal, observasi tanaman di luar rumah/ sekolah sehingga C1C2 dapat kenalan langsung dan mengerti secara keselurhan hubungan satu sama lain. Pada saat bunga mengalami polinasi, lebah mendapat makanannya dll.
2.Hands-On BOTANY , this is what I totally agree and LOVE about Montessori – segala sesuatu dibuat sedemikian hands-on sehingga anak dapat lebih mudah menangkap konsepnya.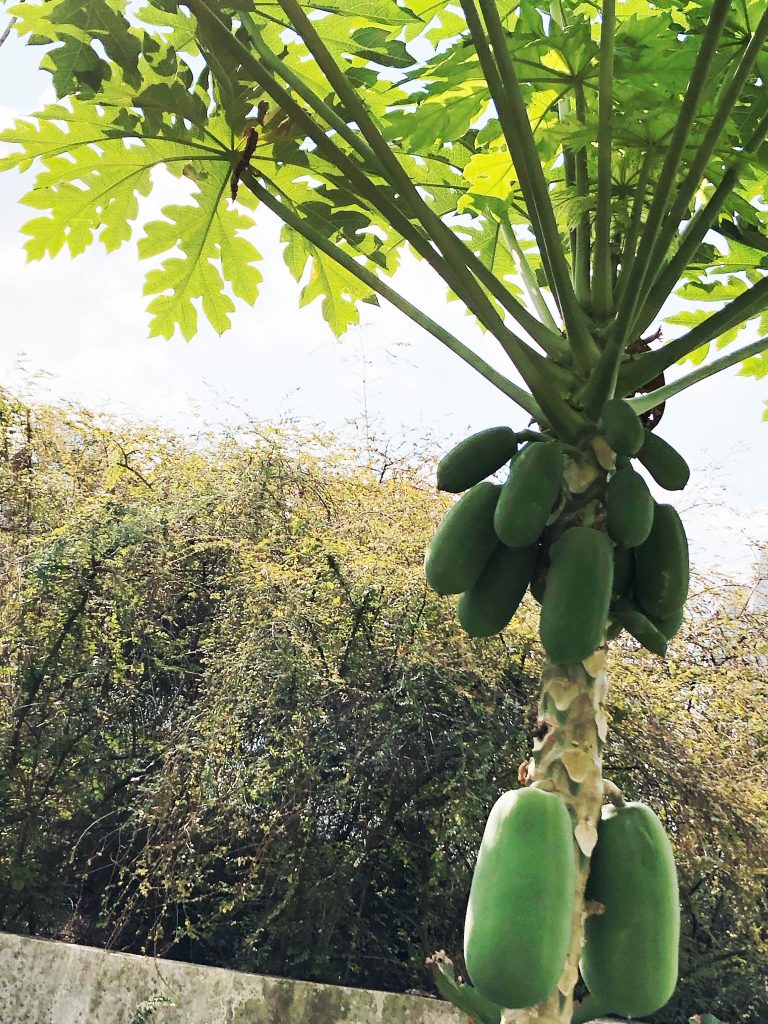 Untuk BOTANY , selain banyak membaca buku yang berhubungan sesuai dengan pilihan C1, kami juga ikutan Co-Ops Nature Walk, C1 treasures so much this opportunity…. di mana di sana ia bisa berkenalan lebih jauh dengan alam dan langsung bertanya kepada ahlinya. Untuk C2, semua kegiatan outdoor di alam bersifat kenalan… menurut saya semakin banyak exposure , semakin mudah di kemudian hari saat sudah waktunya C2 mengenal lebih jauh… but for now, let's just explore the beautiful nature around us! #NatureWithIMC #MontessoriWithIMC