Our "I-SPY" Tub Activity of the Day
Kebetulan akhir-akhir ini MomC sibuk sekali, sedang berusaha terus menyeimbangkan membagi waktu antara homeschool, mengurus rumah dan blogging...jadi hari ini bikin kegiatan yang sederhana tapi C pasti suka…karena C ngga pernah nolak kalau ada kegiatan yang berbau-bau "Sensory Bin".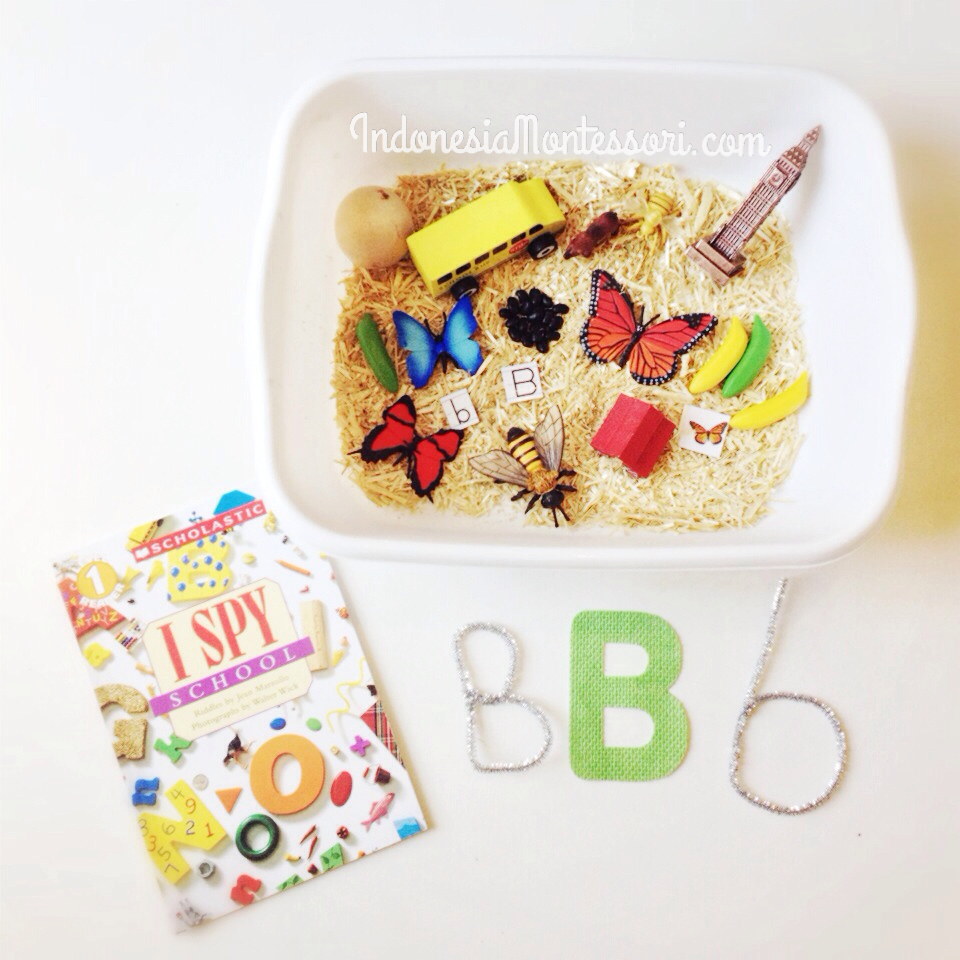 MomC kumpulkan serba-serbi mainan C yang ada di rumah yang huruf pertamanya dimulai dengan "b". Selanjutnya MomC berikan juga pengganti sandpaper letter, huruf bertekstur "B" dan "b". Karena C sudah dapat membedakan huruf besar dan huruf kecil jadi ngga masalah. Bagi yang baru ingin mengenalkan ke anak usia dini, bisa dimulai dengan huruf kecil terlebih dahulu ya.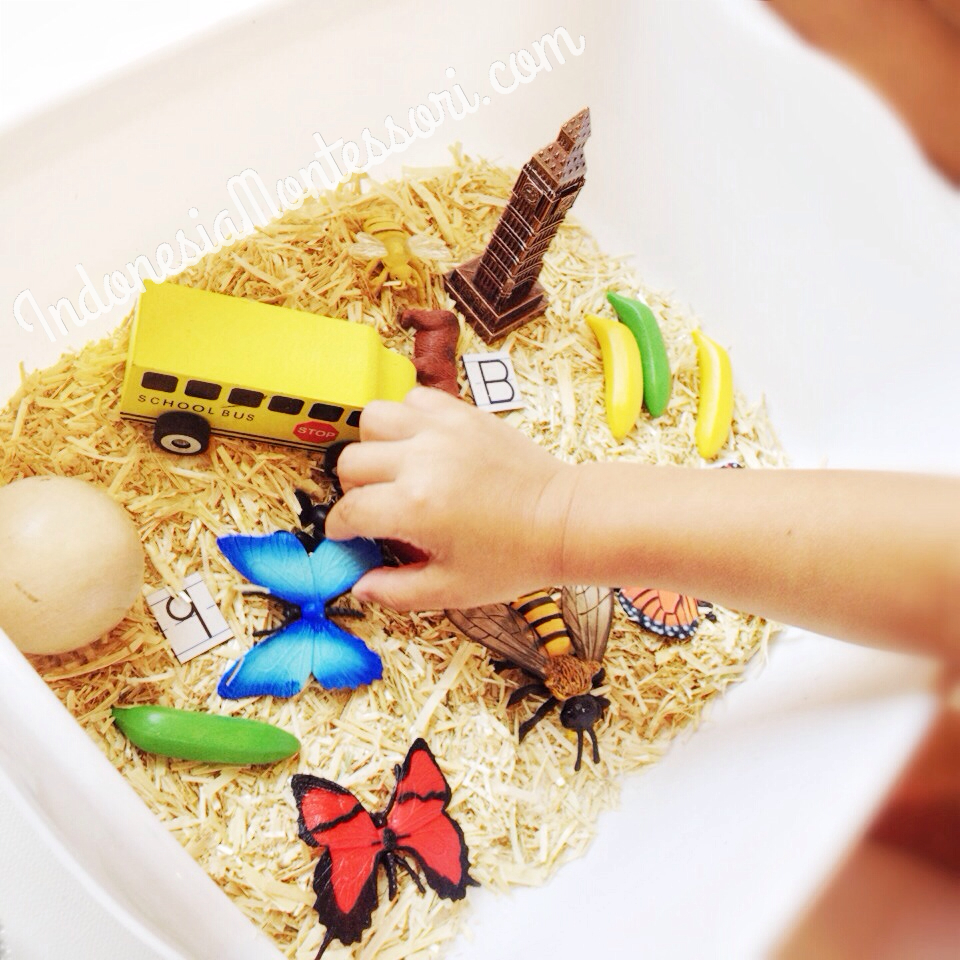 B as in Big Ben , B as in Bear…Bananas….Butterflies….C antusias sekali begitu melihat wadah berisi miniatur serta jerami-jerami ini. Langsung aja C mulai memegang satu per satu dan menyebutkan nama-nama benda nya.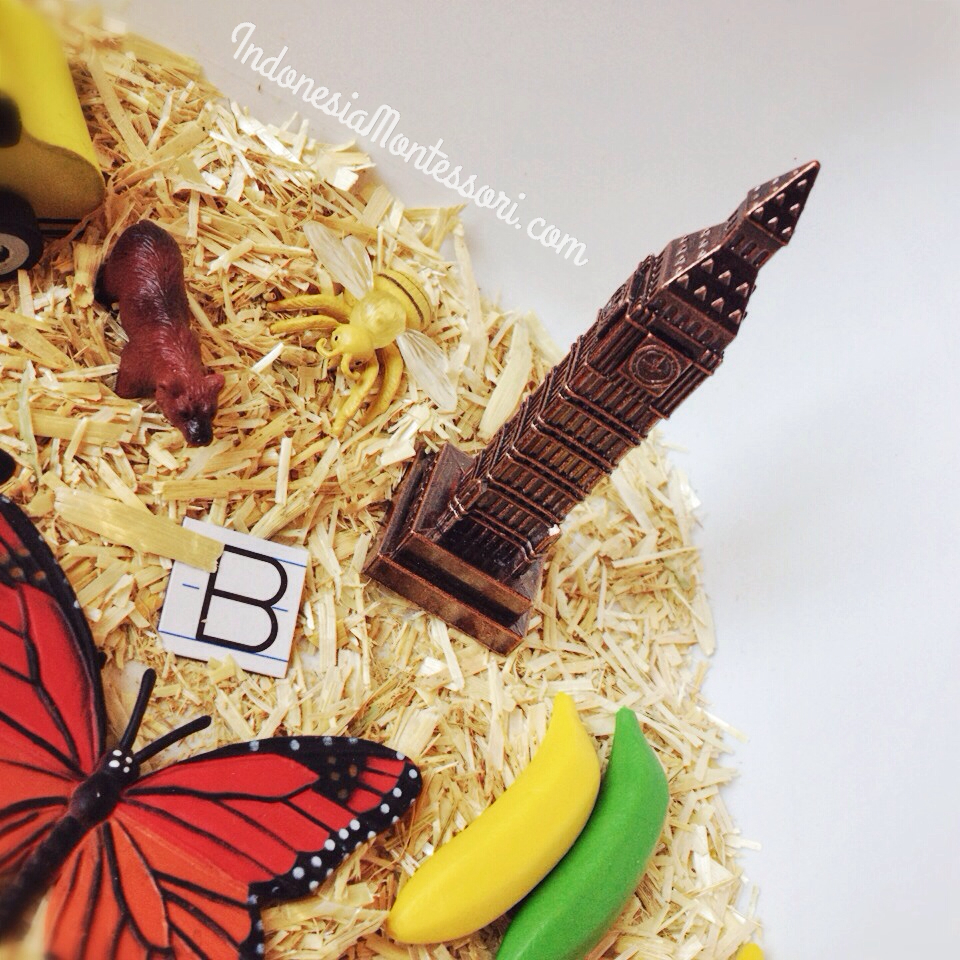 MomC juga menanyakan bunyi dari "b" , dan C jawab "buh buh"…as in Barn..as in Black Beans..as in Bus..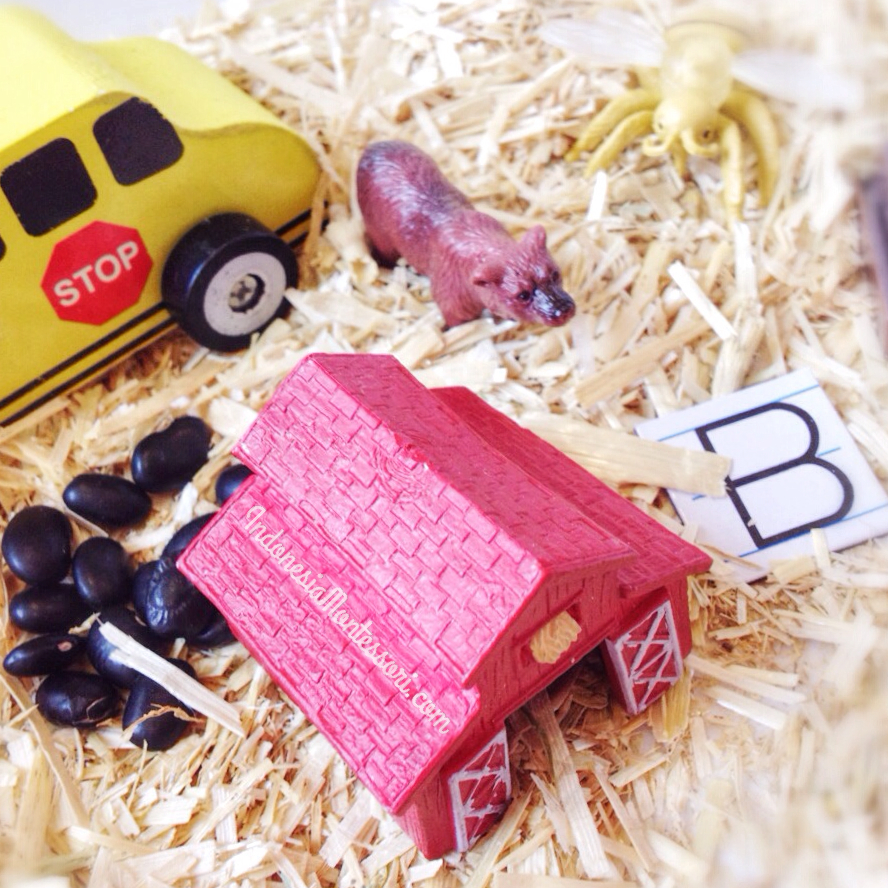 Asik sendiri nuang-nuang jerami sambil sebutin semua nama mainan-mainan yang ada di dalam wadah tersebut…kegiatan ini digunakan untuk mengenalkan C yang saat ini menjelang 3 tahun dan sudah kenal abjad, tetapi MomC ingin mengembangkan pengetahuan C tentang abjad dengan pendekatan phonetic.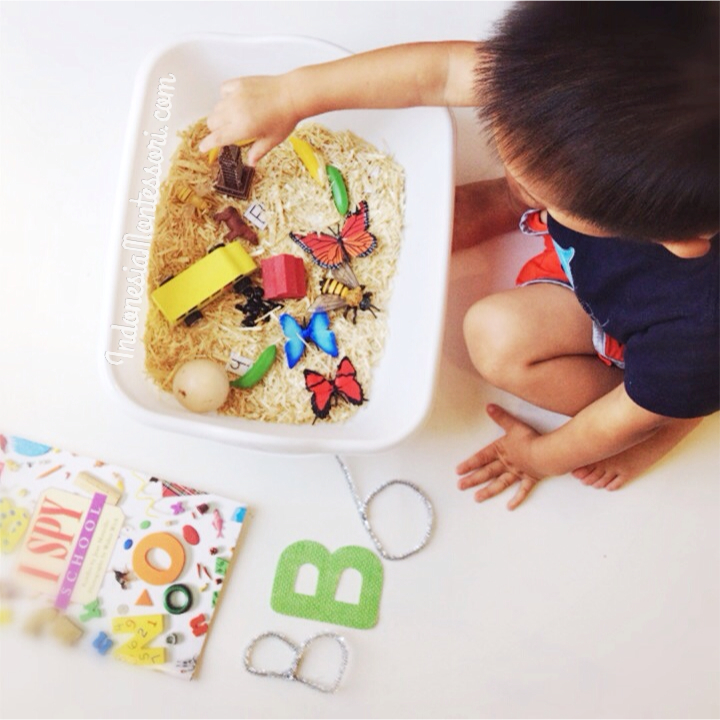 Yuk di coba di rumah!
Untuk mendapatkan e-mail notifikasi artikel terbaru, silahkan masukan e-mail anda ke kotak oranye di website IndonesiaMontessori.com