Good morning!
Huhuhu kita sekeluarga lagi kena batpil beruntun lagi hehee untungnya #HomeschoolWithIMC tetap jalan thankful karena hubby juga bisa gantian homeschool C1 , thankful karena C1 sudah cukup besar jadi dia juga basically bisa belajar sendiri hehe.
Btw, karena ga bisa tidur jadi teringat masa-masa 4 tahun lalu di California. Waktu itu C1 belum genap 2 tahun….di suatu pagi yang cerah…hahahaha dan cukup dingin….C1 seperti biasa lagi mewarnai random gitu sambil nyanyi-nyanyi sendiri…di atas meja dapur (menggunakan kitchen helper). Saya katakan pada C1 bahwa saya mau keluar sebentar untuk buang sampah….dan jrennnnGggggggg!!!!!!! saya ga bisa masuk kembali. Oh no!!!! waktu itu kita baru pindahan ke California dan saya ga realize kalau pintu in between garasi dan rumah itu kuncinnya gimana gitu lah penempatannya jadi kalau tertutup malah kekunci. OMG saya langsung shock banget, di dalam pikiran ini udah campur aduk…ya ampun anak saya baru usia 1 tahun sendirian di dalam rumah lagi mewarnai DI DAPUR?????????? OH MY GOSH! I tried to calm myself like in 2 minutes, think really fast then one two threee GO!!!!!! I ran and ran and rannnnnnn (dengan baju tidur) di udara yang cukup dingin ke rumah MOM DC. Thank GOD meski baru pindahan waktu itu sudah kenalan sama tetangga Mom DC (indonesian yang sempat homeschool bareng C1). I begged her to help me to call my hubby to go back home ASAP!!! hahahahaa…
Ok, one thing was solved but how about my beloved C1??? saya ga mungkin dong melongo pasrah nungguin suami pulang yang bisa-bisa 30 menitan lagi baru balik? berbagai perasaan takut, khawatir, dll ada di dalam benak saya. Akhirnya saya balik ke garasi dan cari-cari tangga, kursi, dan berbagai hal lain. Ada beberapa opsi di benak saya : dobrak pintu, manjat pintu, manjat dinding? akhirnya saya mencoba manjat dinding. Yeahhh just like spiderman hauhauhauhauhuaaa…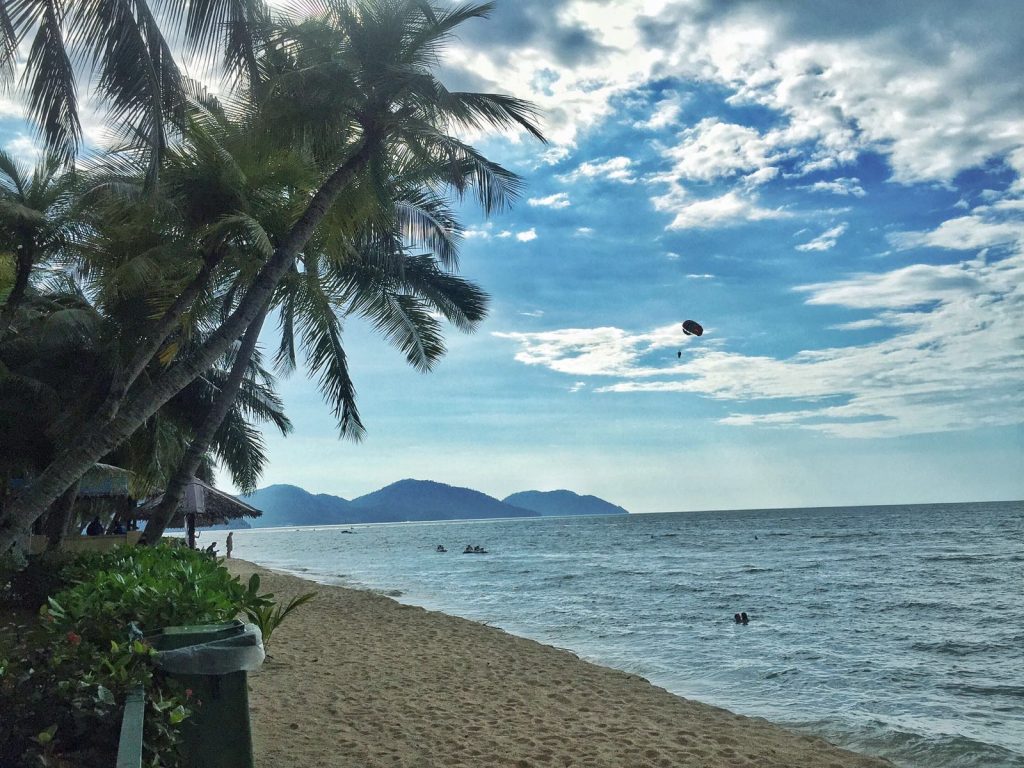 Si Vina yang cukup kurang tinggi ini mengambil kursi hixxxxxx lalu berjalan ke dinding dan pagar di taman belakang yang cukup tinggi entah berapa meter OMG…..the power of LOVE…the power of mindset kali ya… I told myself "YOU CAN DO THIS , VIN!" "YOU won't fall just because of this, you are too strong for this." hahahahahaah jrengggg saya tumpuk kursi-kursi dan agak balance sedikit (aduh untung dulu masih 20-an hiks) setelah dapat memijak lebih tinggi…tangan saya sudah mencapai di atas dinding pagar halaman belakang…kaki sudah tidak menapak pada kursi….hahahahaha jrenggggg pull yourself UP UP UP , manjat, cengkram kuat-kuat dindingnya duduk di atas tembok dan ONE MORE STEP. Vin you just need to JUMP DOWN. I told myself "Worst can happen? I will be landing on the grass.." Wooohoooooooo JUMP DOWNNNNN!!!!!!!! landed safely dengan kedua kaki menapak pada rumput tapi Ahemmm lumayan berasa juga pinggang kleteekkkk gitu ouchh hahahaha langsung saya berlarian ke pintu kaca yang menghubungkan kebun belakang dan bisa ngintip ke kitchen. Saya lihat C1 masih seru mewarnai sambil nyanyi….terus saya dadah2 EHHHH karena lihat saya dia malah turun dan nangissssssss terus karena ga bisa dibuka gate kaca dari belakang dia malah tambah nangis…OMG OMG…fiuhhh untung ga lama suami saya pulang….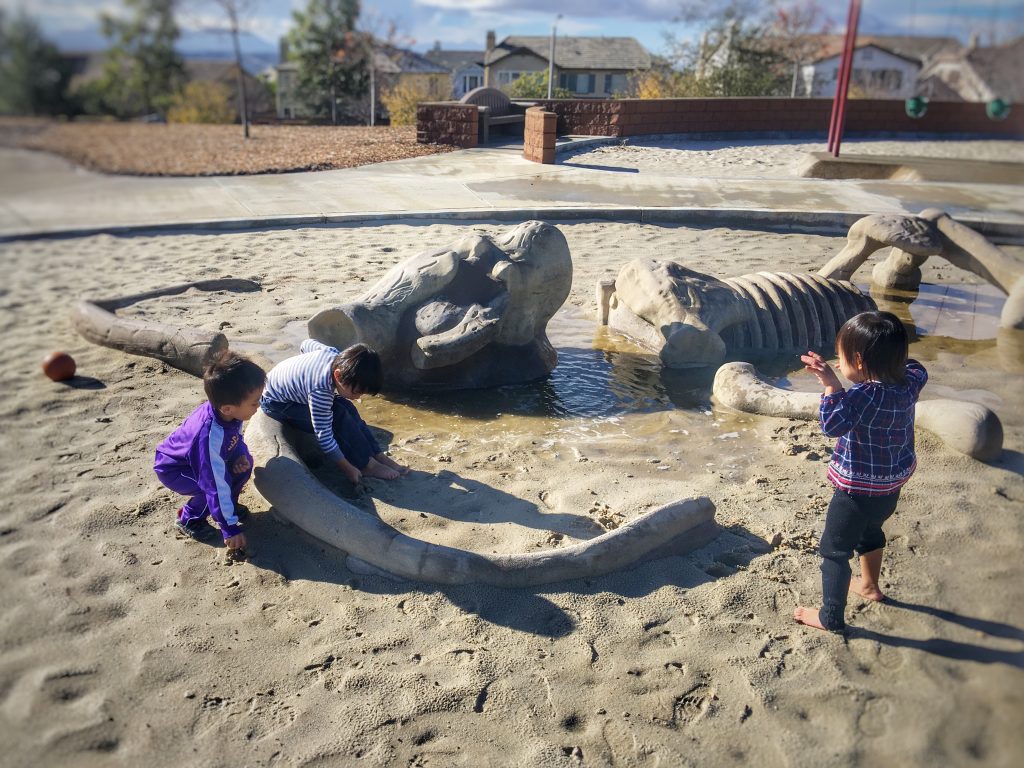 Oh well, cerita ini ga akan saya lupakan seumur hidup hahahaha never in my life I thought I will be a wall climber…tapi kadang-kadang ketika kita sangat mencintai seseorang…ternyata hal-hal "gila" bisa juga dilakukan yang diluar batas kemampuan kita ya?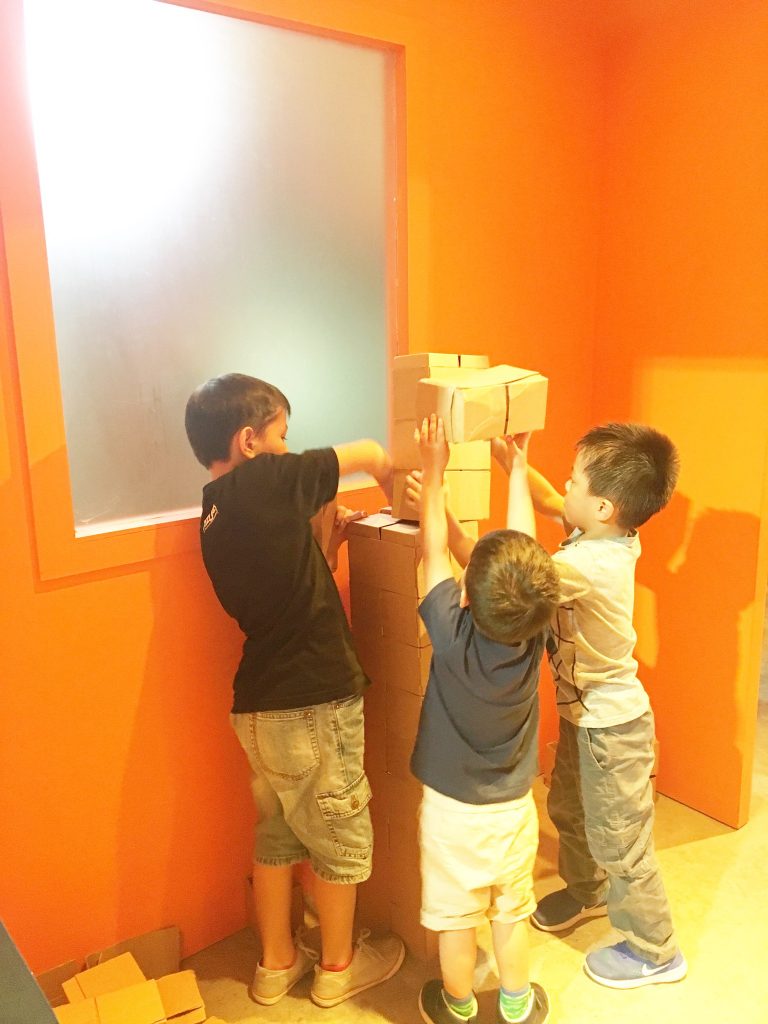 Sama halnya dengan keputusan #HomeschoolWithIMC , mungkin bisa dibilang salah satu hal yang memberi kekuatan saya dan suami untuk menjalankannya adalah perasaan cinta pada C1 dan C2 of course cuma kan C2 memang masih bayi hahaha…jadi mungkin hal-hal yang terlihat mustahil dan ga bisa itu kalau dijalani dengan cinta akan dapat dilakukan semua dan entah darimana kekuatan itu akan selalu ada. Kalau memang pada saat ini dan untuk fase ini hal ini terbaik untuk C1, then let's do it! Memang tentunya tidak akan ada orang lain yang dapat mengerti uniknya seorang anak selain orang tua nya sendiri 🙂 salah satu hal yang membahagiakan saya dan suami bahwa C1 kembali semakin bahagia, bebas eksplorasi dan menjadi dirinya sendiri tanpa perlu fit in into certain mold and curriculum yang mungkin cocok untuk kebanyakan anak, tapi belum tentu cocok untuk C1. Senyuman yang super lebar , sparkles in his eyes whenever he did amazing things with his hobbies – THESE are enough.
Happy Friday! something to think and reflect about :
We all carry greatness wrapped up in tiny (and immense) potentials.
For the exceptionally gifted the activation of innate potential depends on:
(1) Delving into, and then stoking, deep interests;
(2) Chance;
(3) Available resources;
(4) Personality and personal history;
(5) Cuing and miscuing variables (in their families, especially in education, and, more broadly, in society);
(6) Opportunities to develop wholly, and, most importantly;
(7) Recognition, encouragement, and hope.
The gifted-child-in-the-world can be both robust and fragile, in varying degrees . . .
Optimal development demands right circumstances and (at least) good-enough experiences.
And they are often extremely hard to find . . .
A young exceptionally gifted child – primed to learn and open to experience – can shut down especially quickly in the face of an insensitive teacher, an unresponsive environment, deficient learning experiences and age-peers who find them too intense, too sensitive, too curious and (extremely) difficult to understand.
Let us, therefore, not forget the importance of a kind word, of a welcoming stance, an open door, and a wink and a nod to courage.
For all of our children.
Let us link arms in support, and scale-down comparisons and unhealthy competition.
Let us do our best to help our children develop wholly, in their areas of obvious strengths, and in those areas that need shoring up. Both need attention.
Let us model healthy risk-taking and self-care.
While we care for our children with our love and attention, it is desirable – even though tricky- if we also attend to our own needs as emerging adults.
Even when there are competing demands and limited resources.
Even then, where we can . . . .
For we know that our children are truly better off when they are not the epicenter of our family life but are, instead, an essential member of a working-playing team. A family team that is incomplete at times, stumbling at times, and grace-filled and joyous at other times.
Friday thoughts.
P. SUSAN JACKSON. 2018. All rights reserved.