Variasi Pink Tower Bagian 1
Pink Tower (Menara Merah Muda) merupakan salah satu alat peraga sensorial dari pendekatan Montessori , pink tower digunakan untuk mengenalkan anak pada konsep besar dan kecil. Pada kesempatan kali ini MomC mengumpulkan berbagai ide untuk kegiatan variasi dari menara merah muda. Yuk disimak berbagai variasi pink tower yang dapat diterapkan di rumah / di sekolah.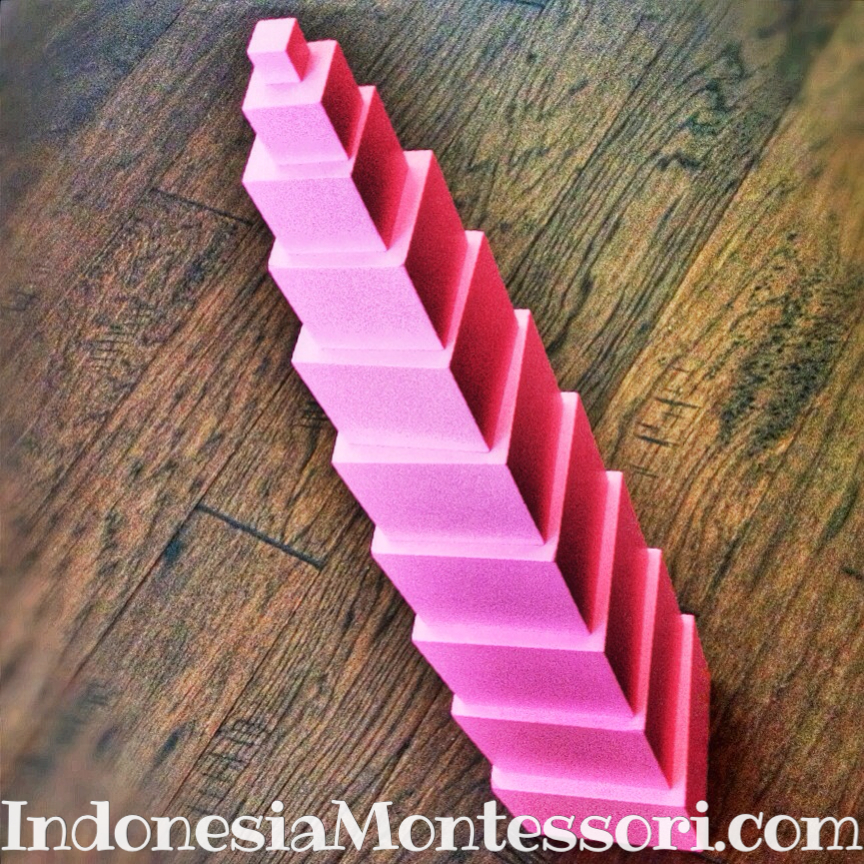 The Pink Tower – Sensorial Montessori Apparatus 
Foto di atas merupakan wujud membangun pink tower yang biasa dilakukan sehari-hari oleh si kecil. Si kecil membangun kubus-kubus kayu dari yang paling besar ke paling kecil tanpa bantuan. Nah selain itu, apabila si kecil sudah mahir maka dapat diterapkan berbagai kreasi / variasi dari menara merah muda seperti di bawah ini: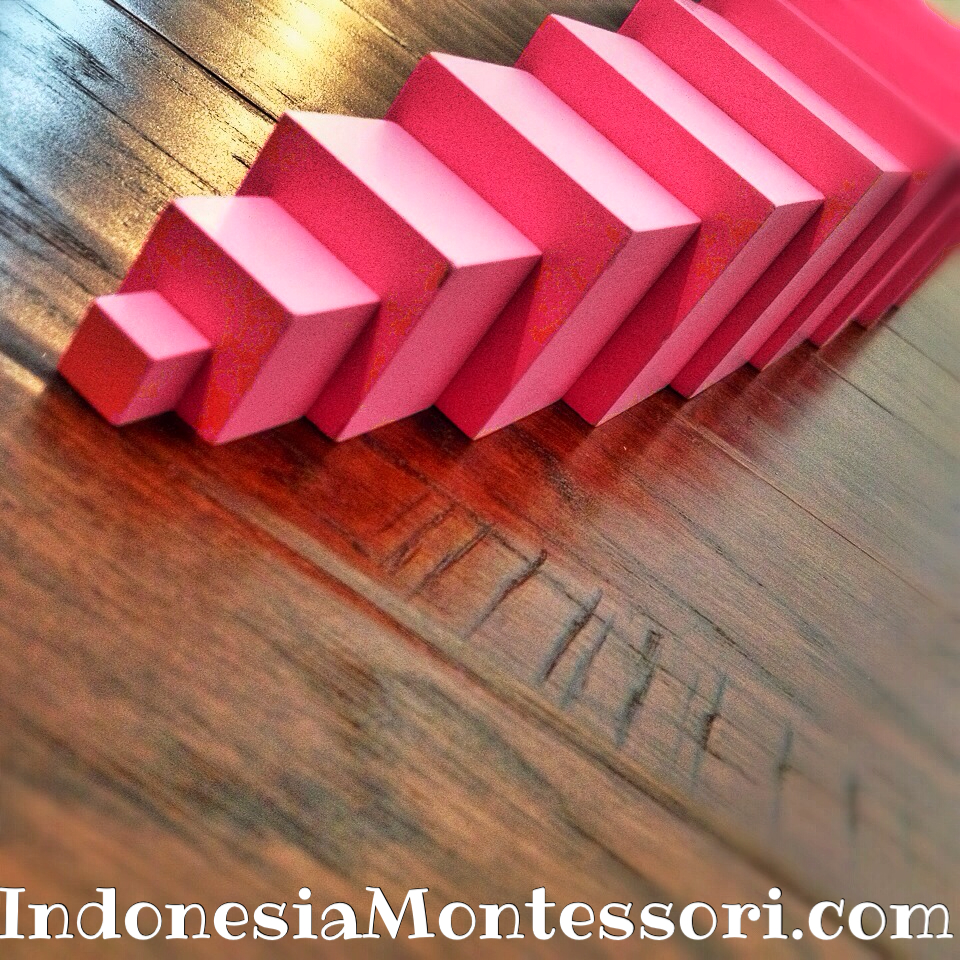 Menara merah muda dapat disusun secara vertikal juga seperti tangga.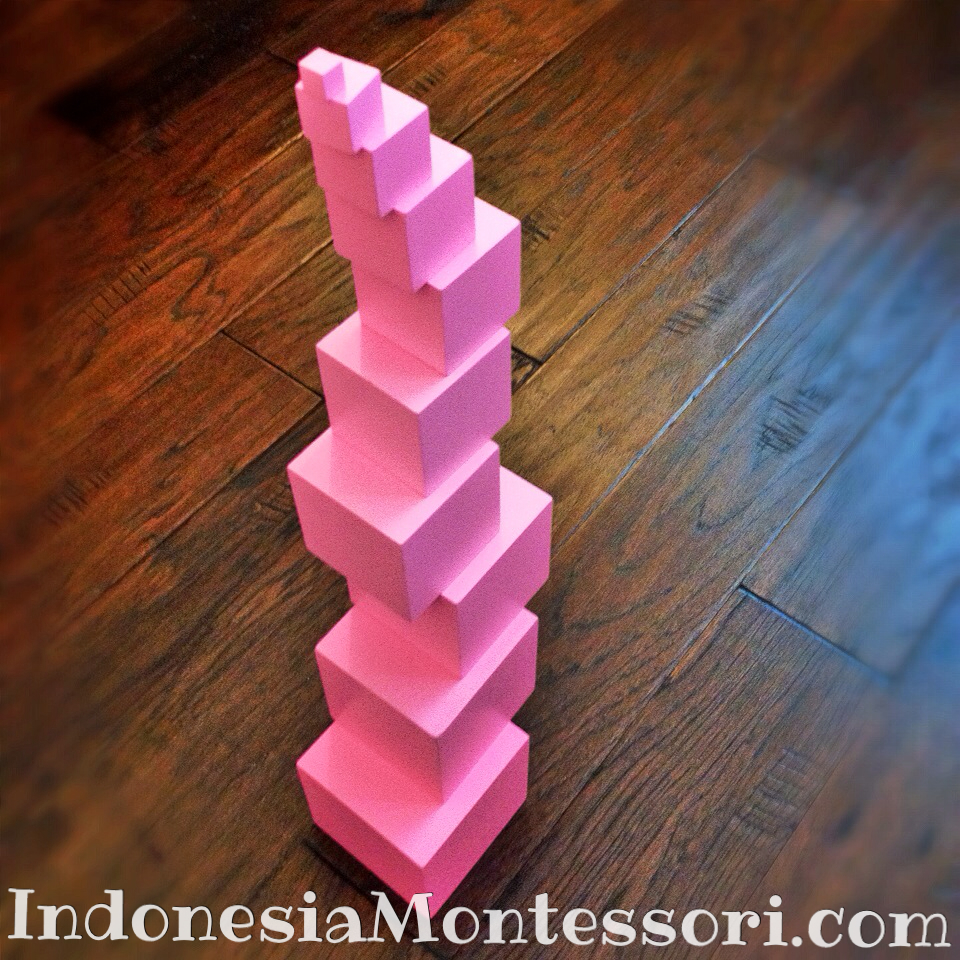 Kalau yang satu ini mengingatkan kami kepada Leaning Tower of Pisa hehe , nyusunnya perlu hati-hati dan mengutamakan keseimbangan nih..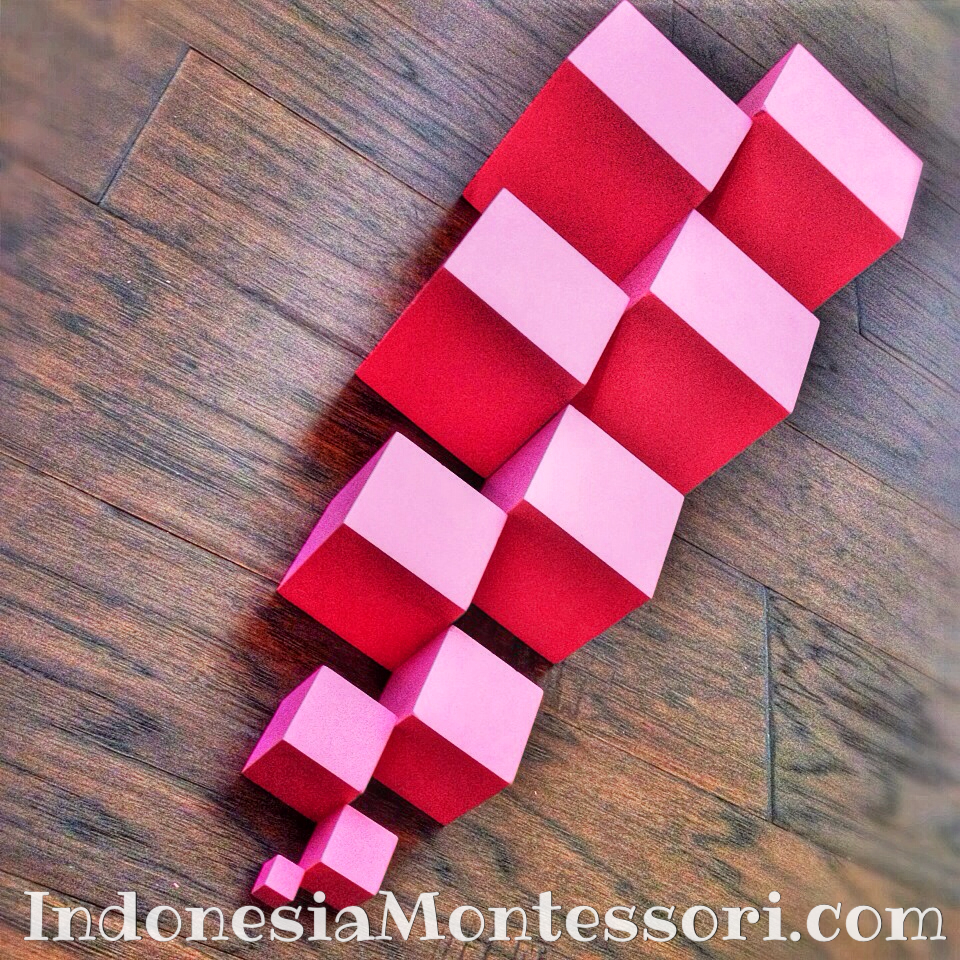 Bagi mommies, daddies dan teman-teman yang ingin mengenal lebih jauh dan mengerti tentang penggunaan serta poin tujuan dari pink tower bisa baca di artikel mengenai Pink Tower ya, klik disini untuk artikel Pink Tower.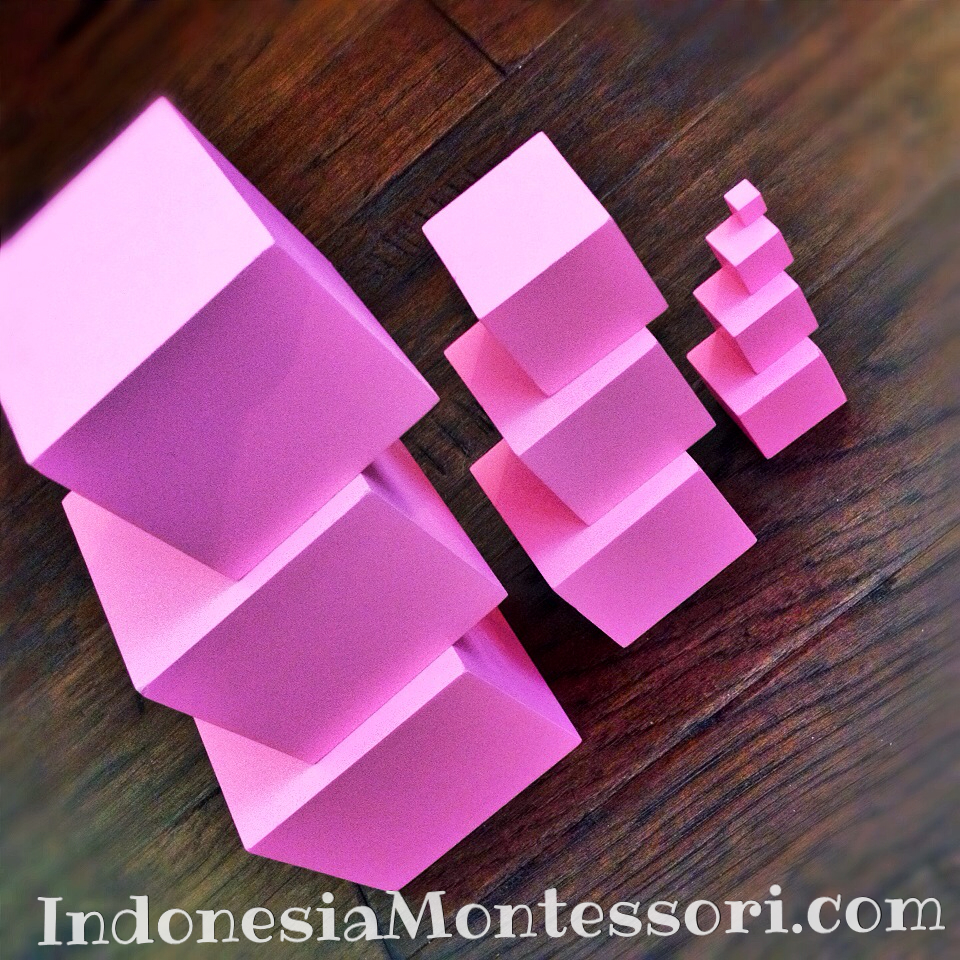 Kalau yang ini entah mengapa mengingatkan MomC pada Candi Prambanan hehe…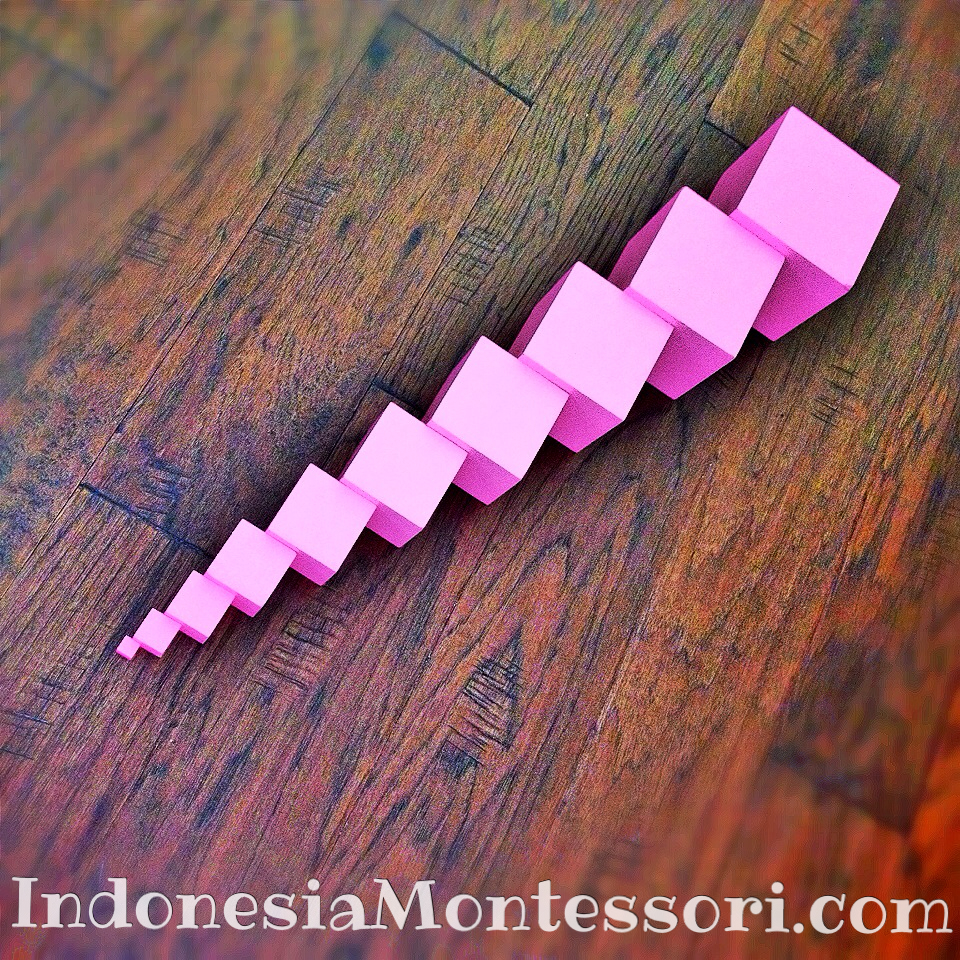 Demikian berbagai variasi membangun menara merah muda versi MomC dan C dari IndonesiaMontessori.com , selanjutnya bersambung ke bagian 2 ya ! Selamat dicoba!