Yuk seru-seruan bermain dengan laba-laba dkk nya! di bulan Oktober ini banyak sekali dekorasi bertemakan halloween di sini yang berkaitan dengan pumpkin dan juga laba-laba….kebetulan C sudah pernah dikenalkan dengan berbagai binatang dari phlyum arthropoda dan mencocokan dengan miniatur yang C miliki seperti di bawah ini.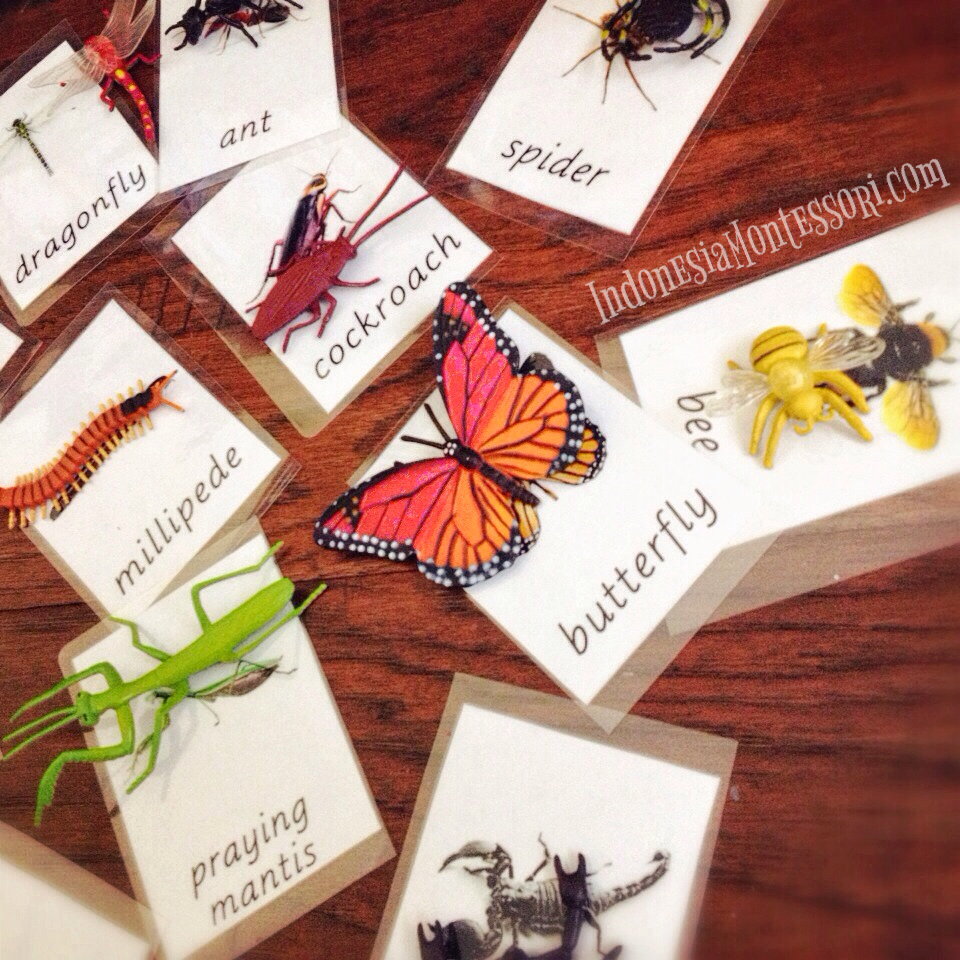 Selain itu di kegiatan #IndonesiaMontessoriHomeschool kami yang lalu, momC juga sempat membahas secara garis besar mengenai hewan vertebrata dan invertebrata, jadi C masih ingat sedikit banyak bahwa arthropoda ini termasuk invertebrata (tidak bertulang belakang).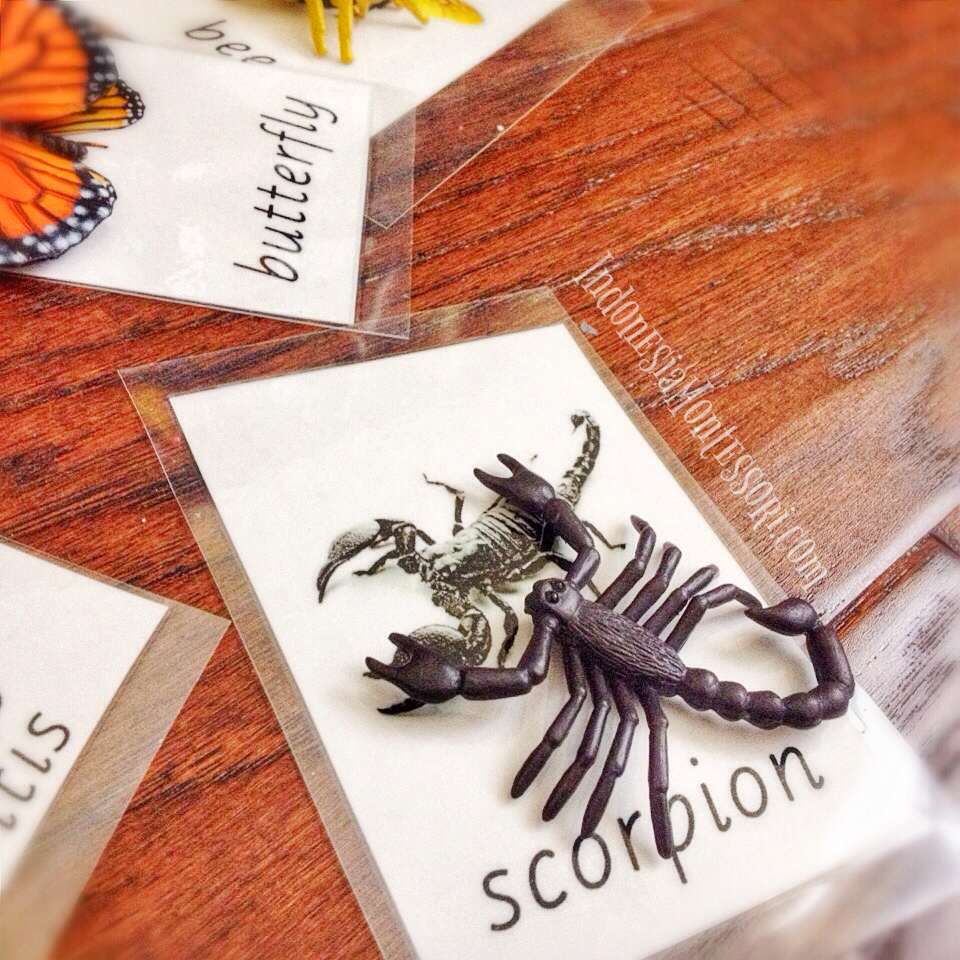 Selain kegiatan mencocokan dengan printable nomenklatur montessori , C juga bermain dengan permainan sensori bertemakan laba-laba….seperti biasa baking soda dan kali ini jus lemon (pengganti cuka), tidak boleh tertinggal ya!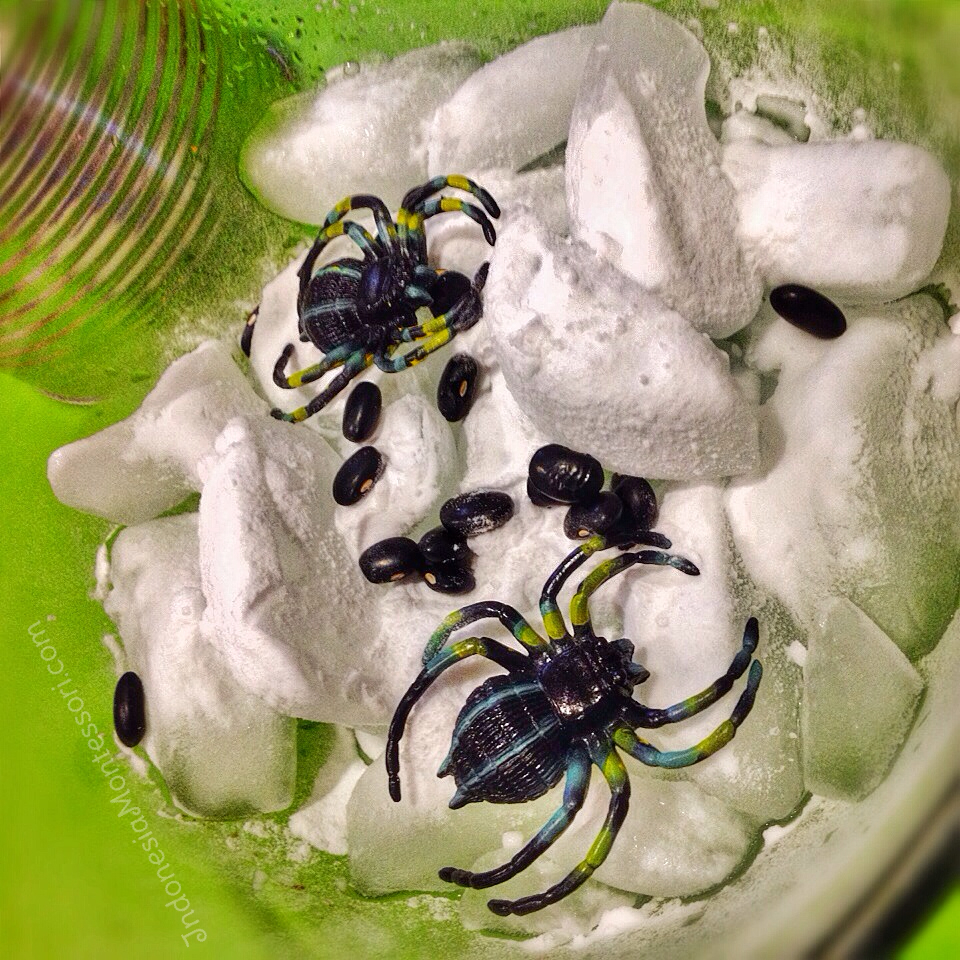 The itsy-bitsy spider
Climbed up the water spout
Down came the rain
And washed the spider out
Out came the sun
And dried up all the rain
And the itsy-bitsy spider
Climbed up the spout again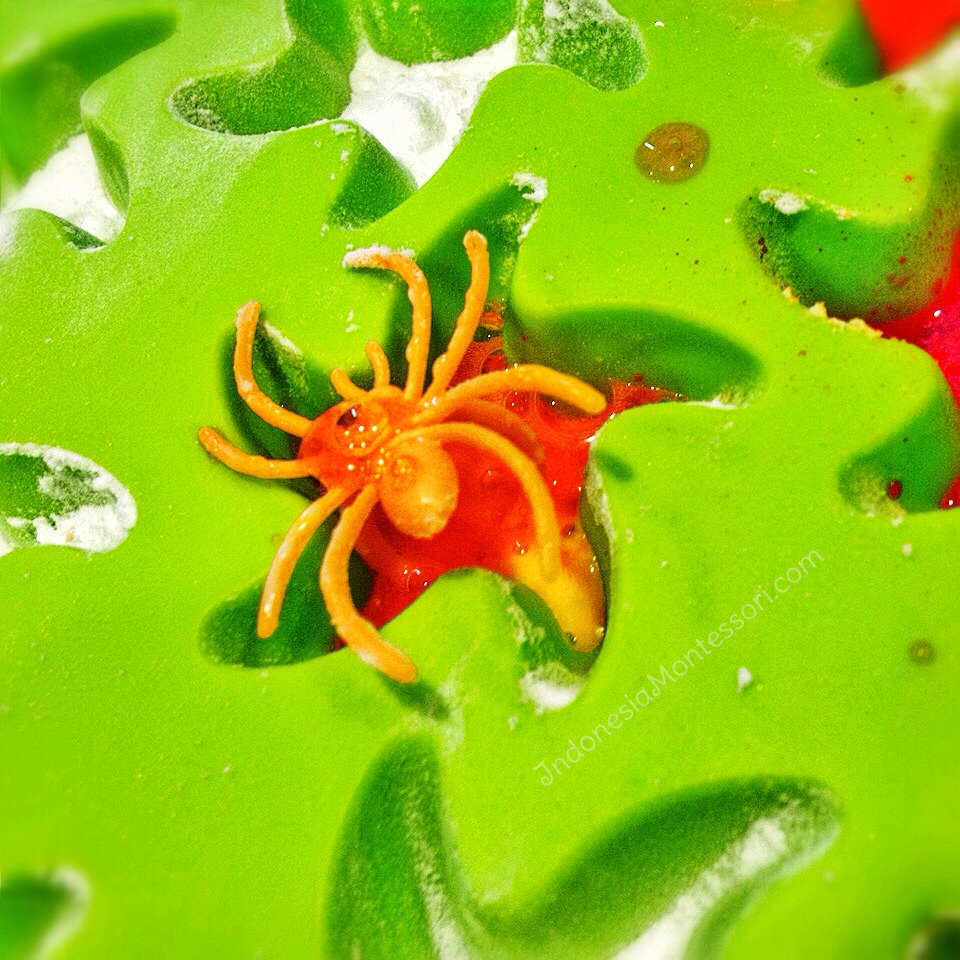 Dan kegiatan terakhir yang C lakukan adalah transfer jus lemon ke wadah-wadah berisikan soda kue ini….lumayan kegiatan ini selalu mampu menghibur C untuk jangka waktu yang cukup lama hehehe.
Untuk kumpulan printable arthropoda dapat di unduh dan di cetak di sini ya :
Insects ++ Montessori Nomenclature Cards from Rina Tjoeng
Letter "S" & Spider Maze from First School
Spider Coloring Pages from Coloring Pages
Spider Life Cycle Printable from Kids WS