Dear IMC-ers kali ini momC akan sharing cara mengenalkan konsep benua pada anak usia prasekolah ya! Seperti yang IMC-ers sudah ketahui sebelum-sebelum ini, cara pengenalan pertama adalah mengenalkan konsep bahwa planet bumi berbentuk sphere (bola dunia) dengan mengenalkan anak langsung pada globe, bisa itu globe montessori bertekstur ataupun globe yang empuk dll.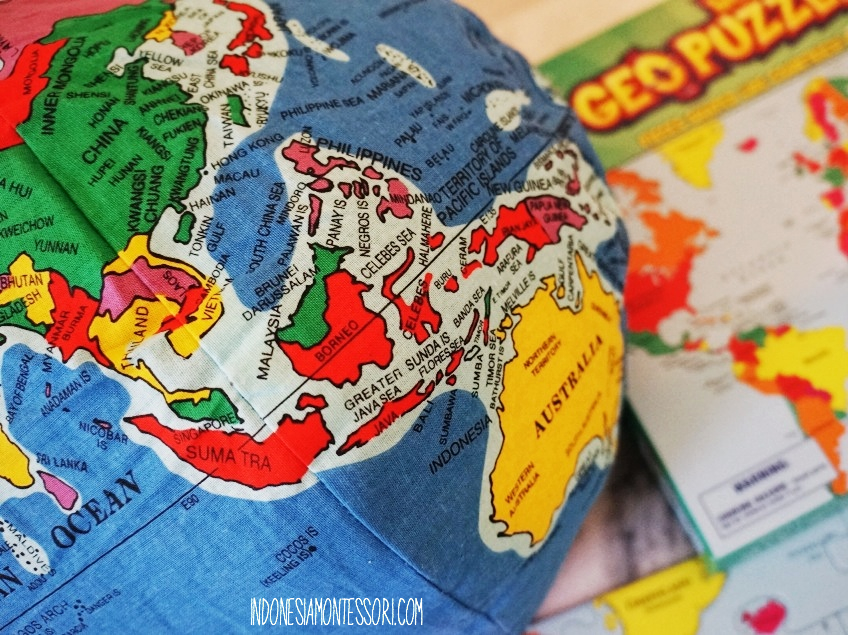 Nah selain menggunakan bola globe empuk Hugg A Planet di atas, IMC-ers juga bisa DIY sendiri seperti mom Khaterina Evita di bawah ini ya,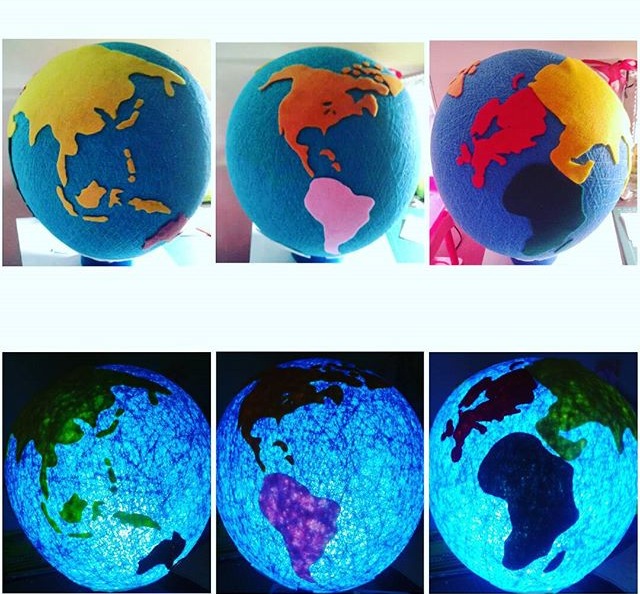 Penasaran kan cara buatnya? pertama-tama template nya bisa IMC-ers unduh pola peta dunia dari Imagine Our Life. Nah untuk cara membuat supaya bernyala bisa di cek step-by-step nya di Zhahab di sini ya. Keren kan?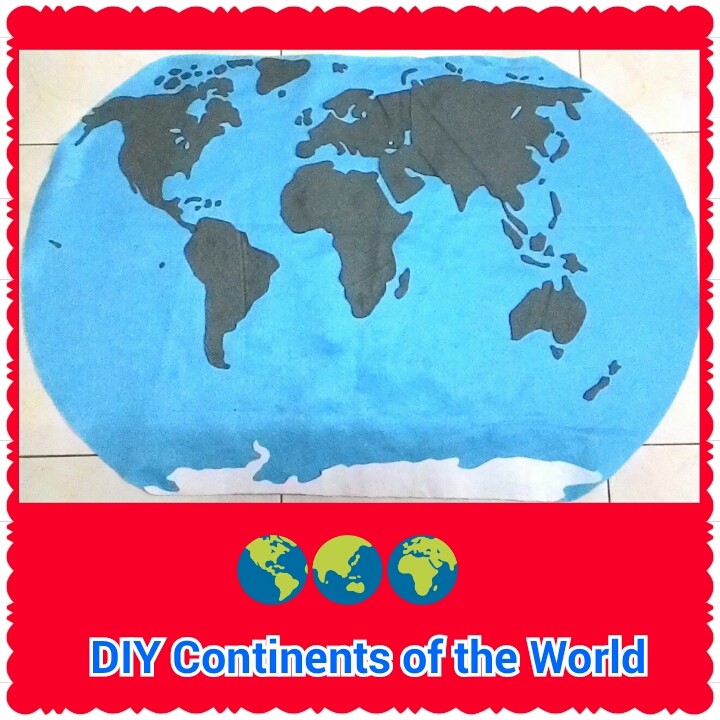 Selain itu mom Cristine Rustanty juga membuatkan DIY Continents of the World masih menggunakan pola peta dunia dari Imagine our life di atas. Kali ini mom Cristine buatkan dari bahan felt yang bertekstur dan bisa digunakan untuk mengenalkan berbagai bentuk benua pada anak prasekolah – yes the montessori inspired way!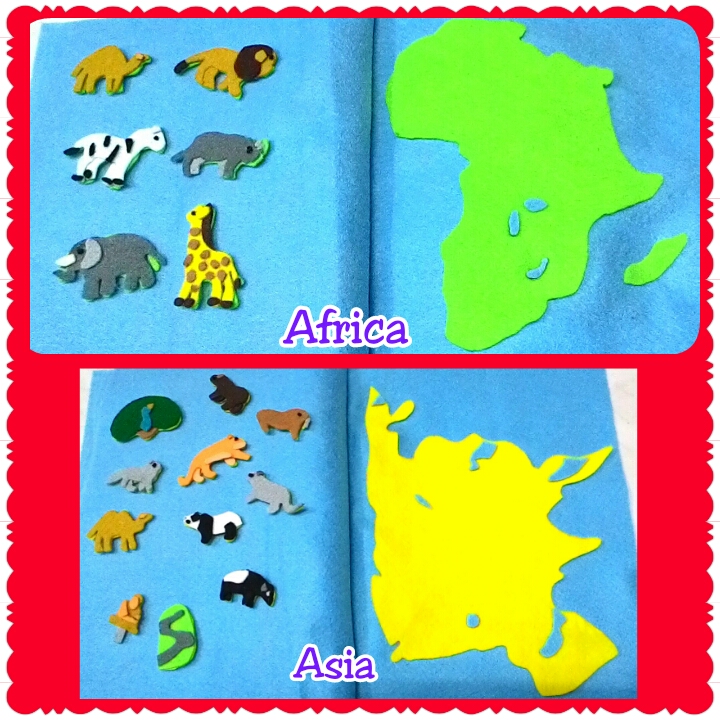 Selain itu mom Cristine juga membuat berbagai binatang dari felt yang dapat dicocokkan per benua, keren kan?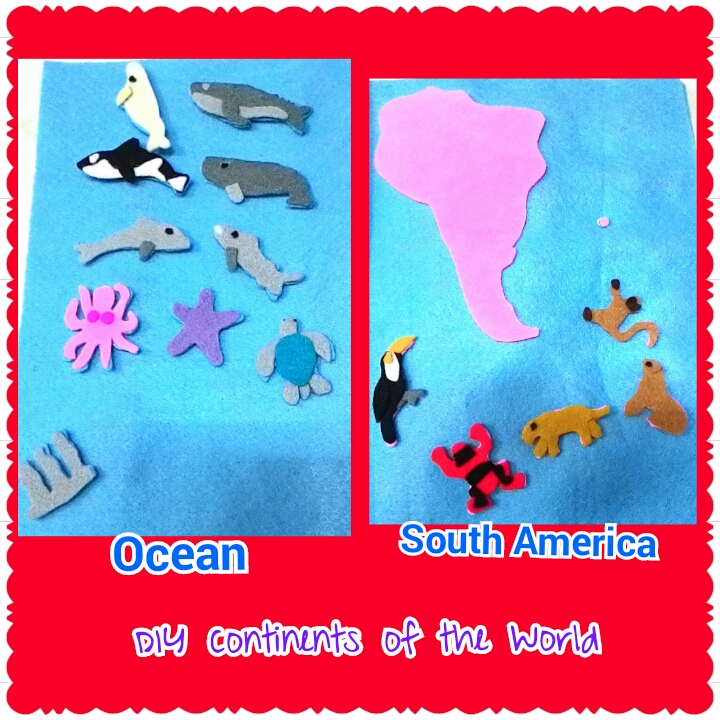 Kebayang ya pasti si kecil lebih mudah menangkap konsep dengan cara seperti ini. Ide ini juga dapat ditiru untuk buat DIY Busy book, dimana di belakangnya di pasangkan velcro sehingga bisa di tempel-tempel untuk mencocokkan benua dan binatang-binatang ciri khasnya.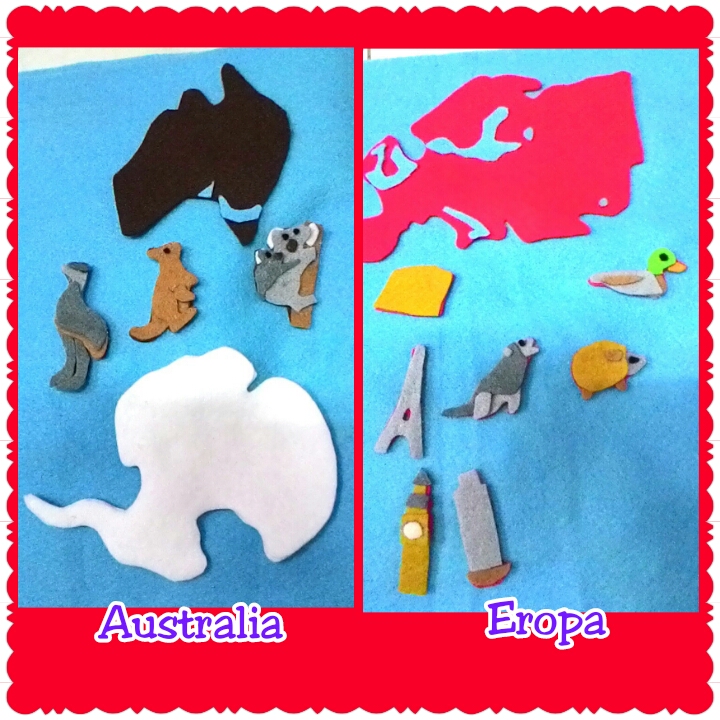 Siapa yang mau jalan-jalan ke Australia dan Eropa? Yuk!! kenalan dengan berbagai ciri khas dari tiap benua! Have Fun!
~ Thanks mom Cristine Rustanty & Khatarina Evita untuk sharing karya DIY Montessori Inspired nya kepada IMC-ers ~