Setelah beberapa bulan perkakas dan serba-serbi alat tempur saya berada di container akhirnya awal tahun ini perlahan-lahan sudah bisa di unpack dan di taruh di lemari-lemari khusus serba-serbi ini hehe. Kebetulan suami saya berbaik hati dan membantu selama liburan akhir tahun kemarin dan komentar nya cukup jelas dan padat "My wife is the collector ef everything!"
Hmm dipikir-pikir mungkin ada benarnya juga ya secara suami saya agak speechless begitu membantu membongkar koleksi dan memorabilia saya yang mulai dari batu-batuan, berbagai bentuk pinecones yang saya dan C kumpulkan sendiri di dekat rumah kami di California, daun-daun maple yang kering dan sudah di laminasi dll. Haha,kebayang suami saya yang sebelum menikah memegang prinsip minimalis tentunya shock dan terkagum-kagum terhadap hasil kumpulan saya selama ini . Oh well , saya selalu punya alasan-alasan sendiri untuk menjustifikasi kelakuan saya salah satunya adalah untuk kegiatan open ended dan kreasi bebas C. Saya jelaskan pada suami apa sih pentingnya, gunanya dll. Hehehe akhirnya suamipun mengerti.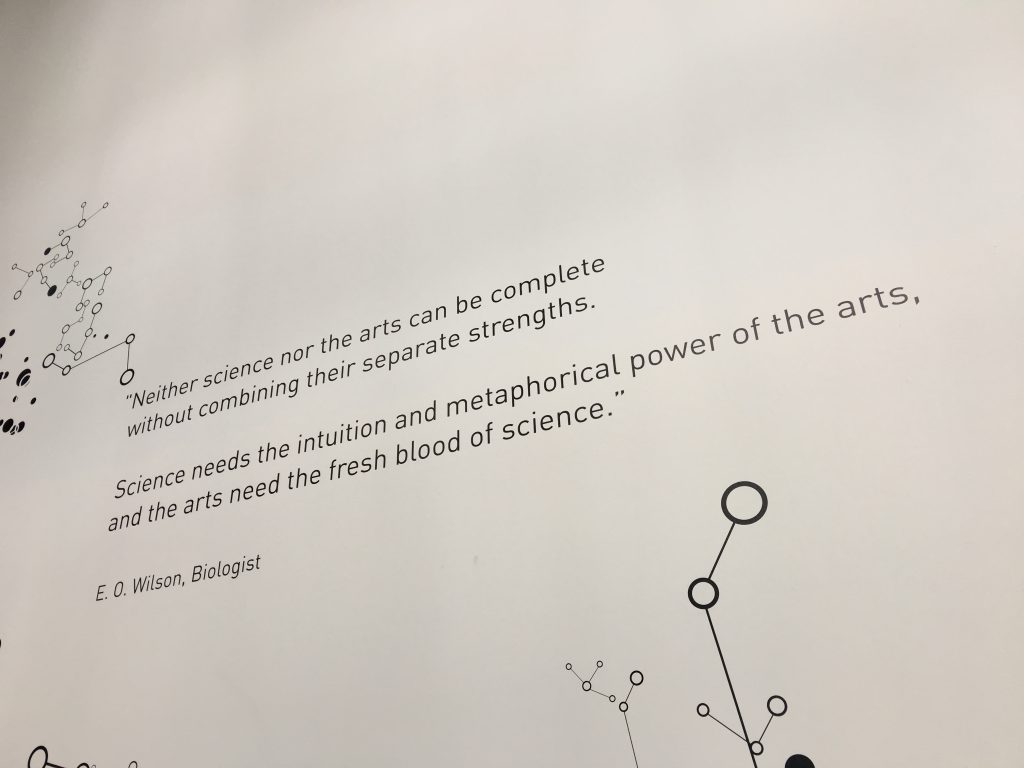 Salah satu kegiatan untuk mengasah imajinasi anak dan menyeimbangkan kerja otak kiri dan otak kanan anak adalah dengan memberikan kesempatan anak mengeksplorasi dan berkreasi bebas sesuai imajinasinya. Kali ini saya siapkan undangan dan provokatif untuk mengajak C berpikir, berimajinasi tentang teriknya matahari di siang hari dan gelapnya malam di malam hari.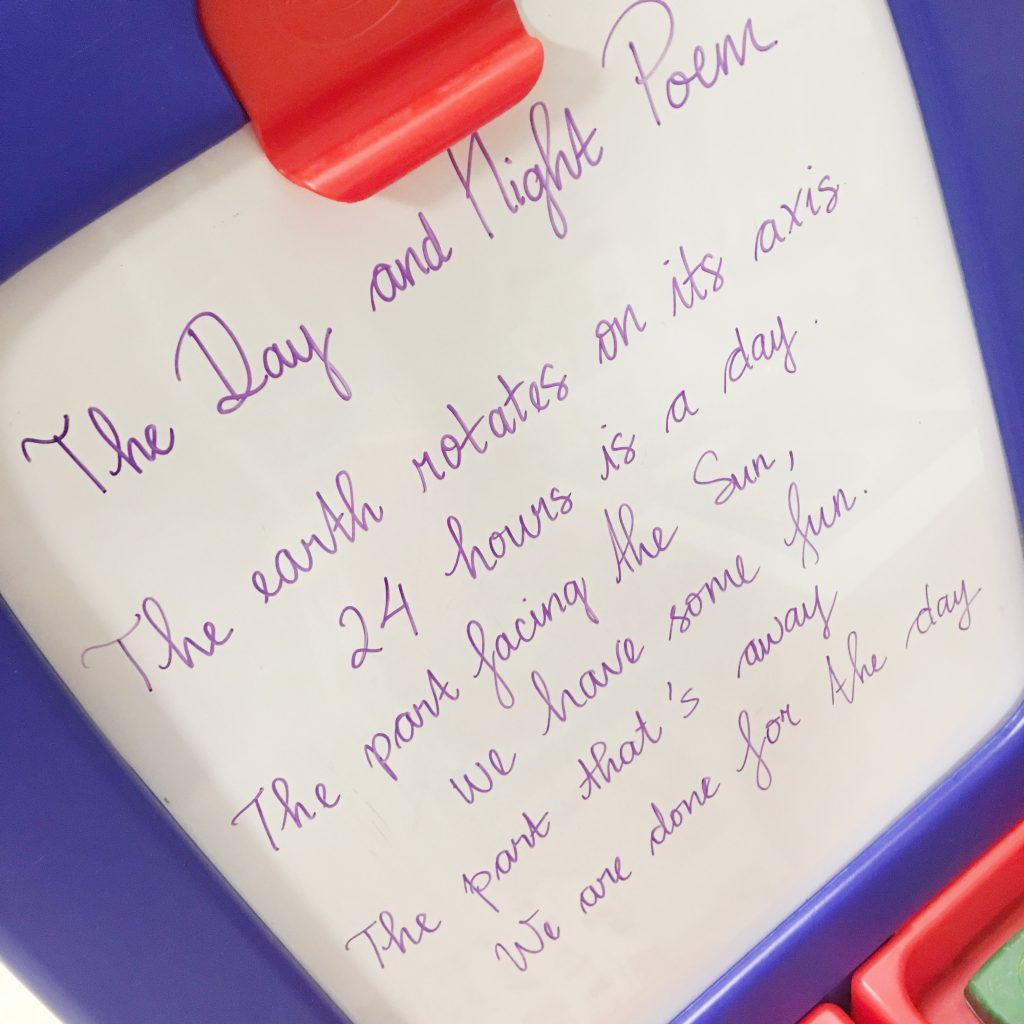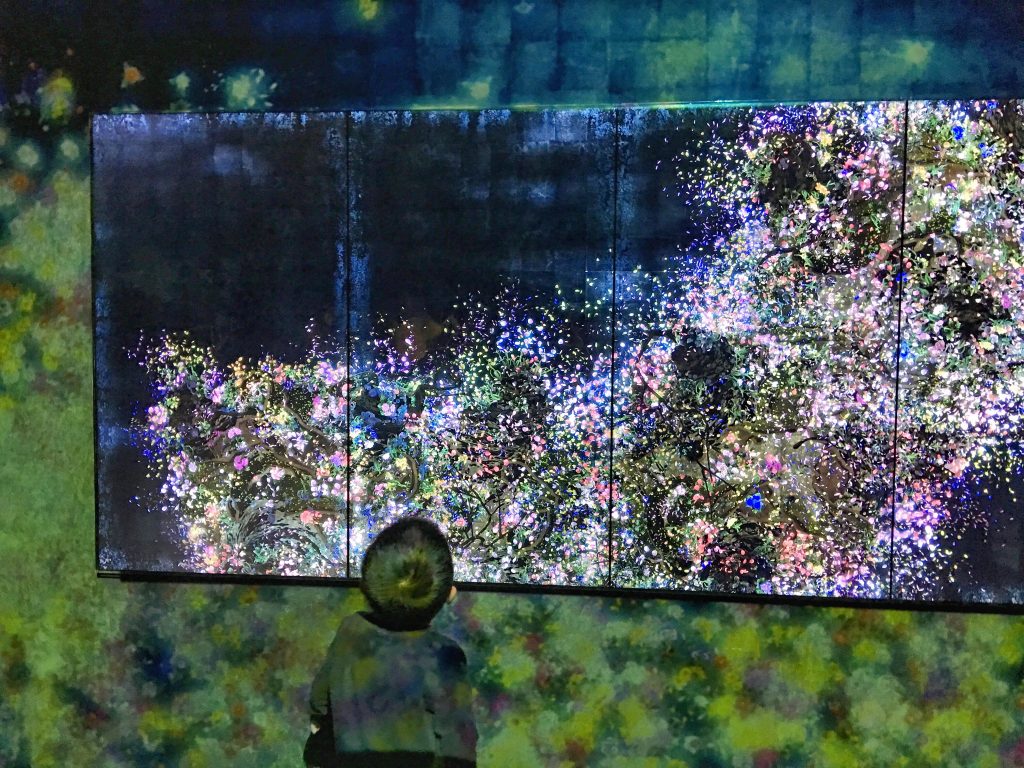 Demikian undangan saya untuk C ,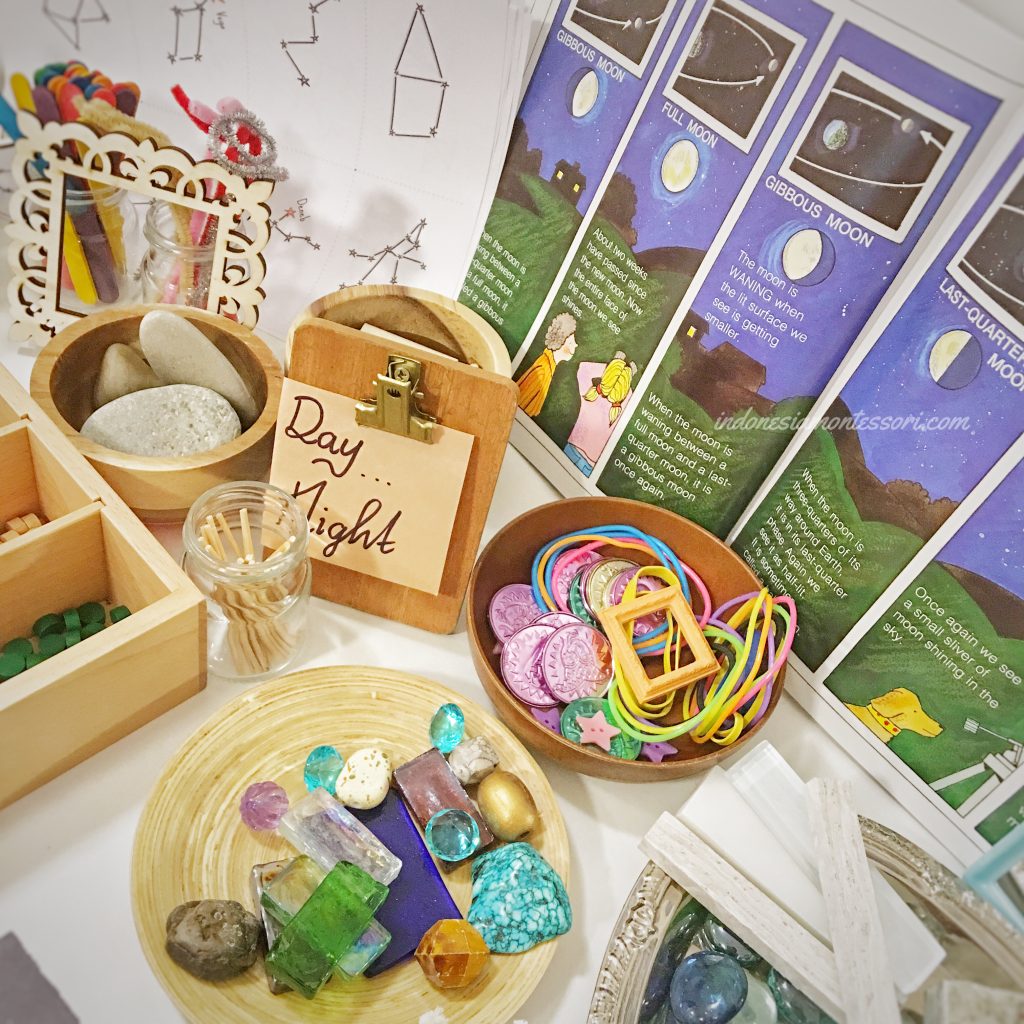 Day and Night…kira-kira dari berbagai loose parts ini C bisa kreasikan apa ya?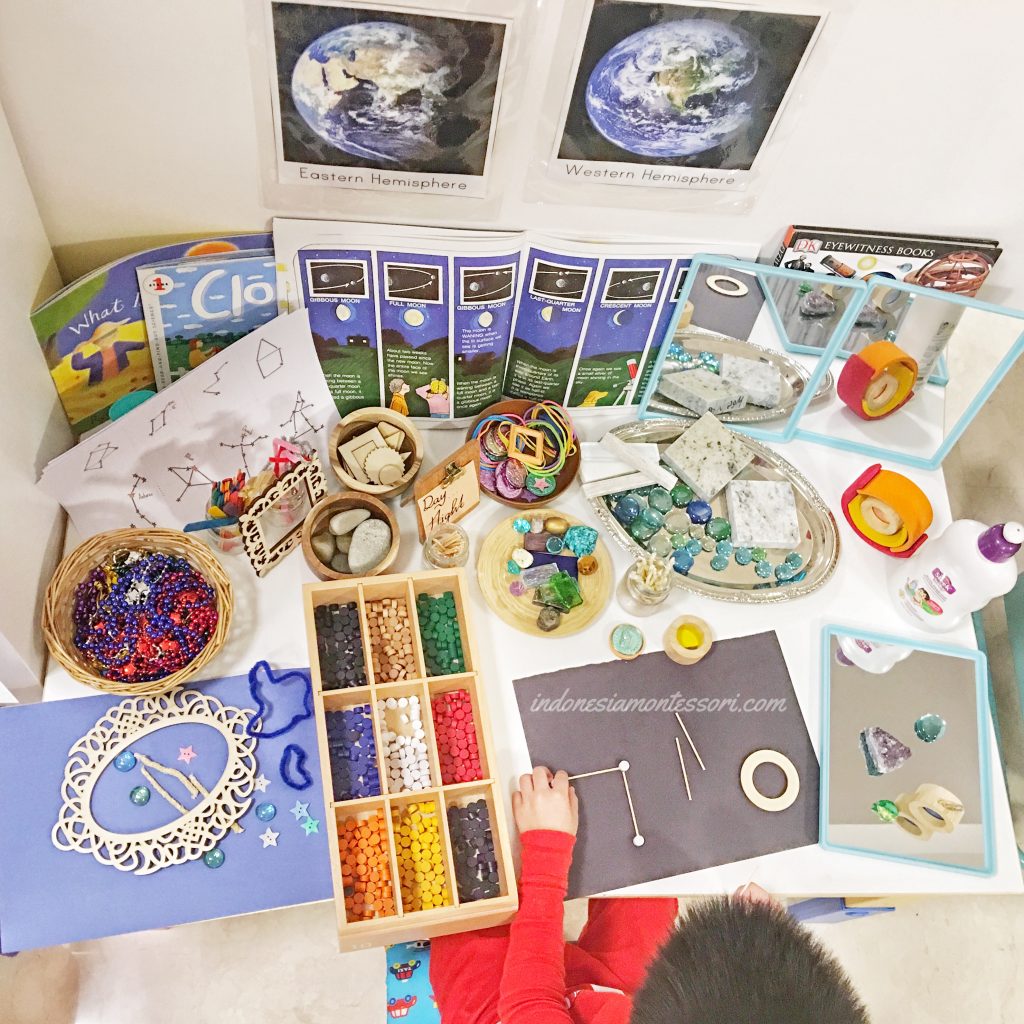 Yang ini konstelasi mommy! tetap ya konstelasinya berbentuk mobil-mobilan C.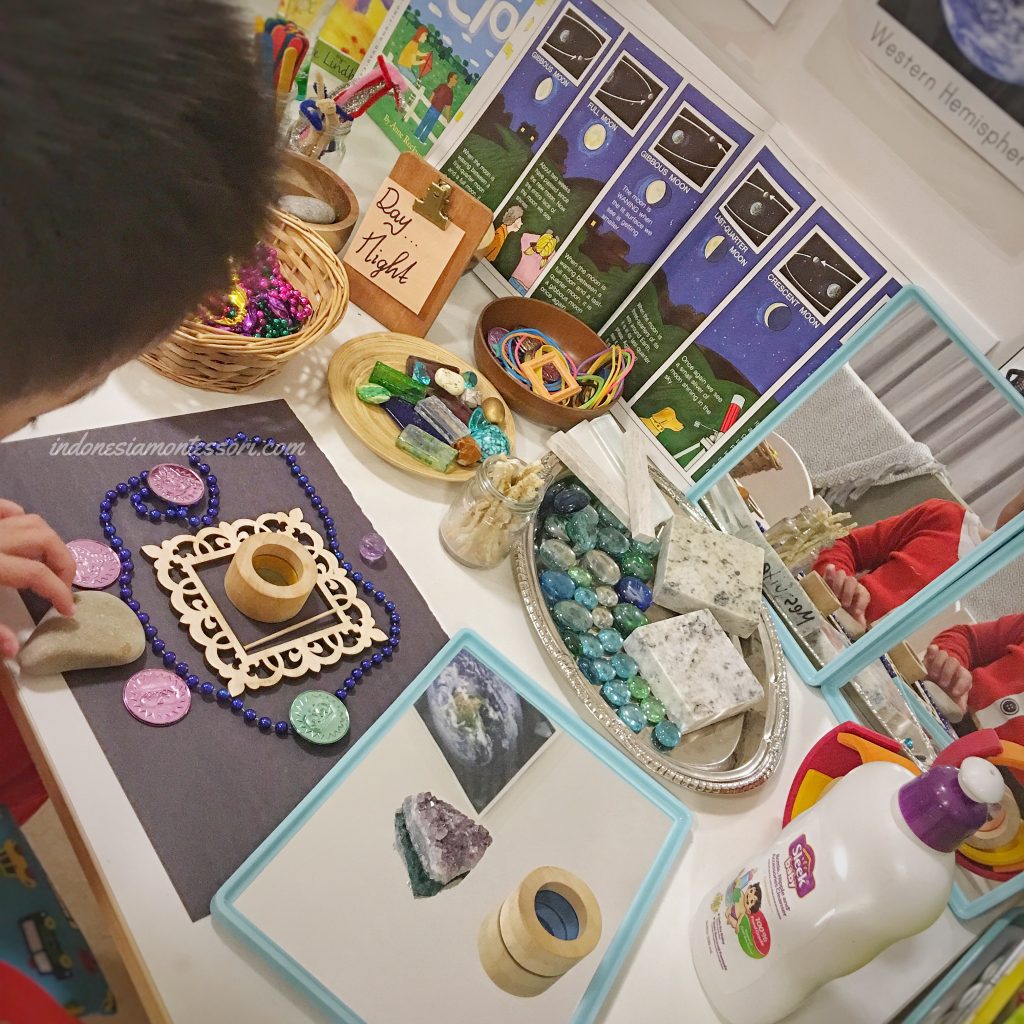 Have fun C! Yuk ajak si kecil berimajinasi dan bercerita dan menuangkan ide-idenya menggunakan benda-benda yang ada di sekitar kita 😍