Can You Spy the Pom Poms?
Permainan sensori yang satu ini memadukan antara bermain sensori untuk mengasah pancaindra dan juga mengenalkan si kecil pada konsep jumlah dengan cara yang fun dan hands on.
Seperti yang pernah MomC ulas sebelumnya bahwa kantung sensori (sensory bag) ini cocok untuk kegiatan praktis dan juga untuk si kecil yang masih belum familiar untuk menyentuh secara langsung.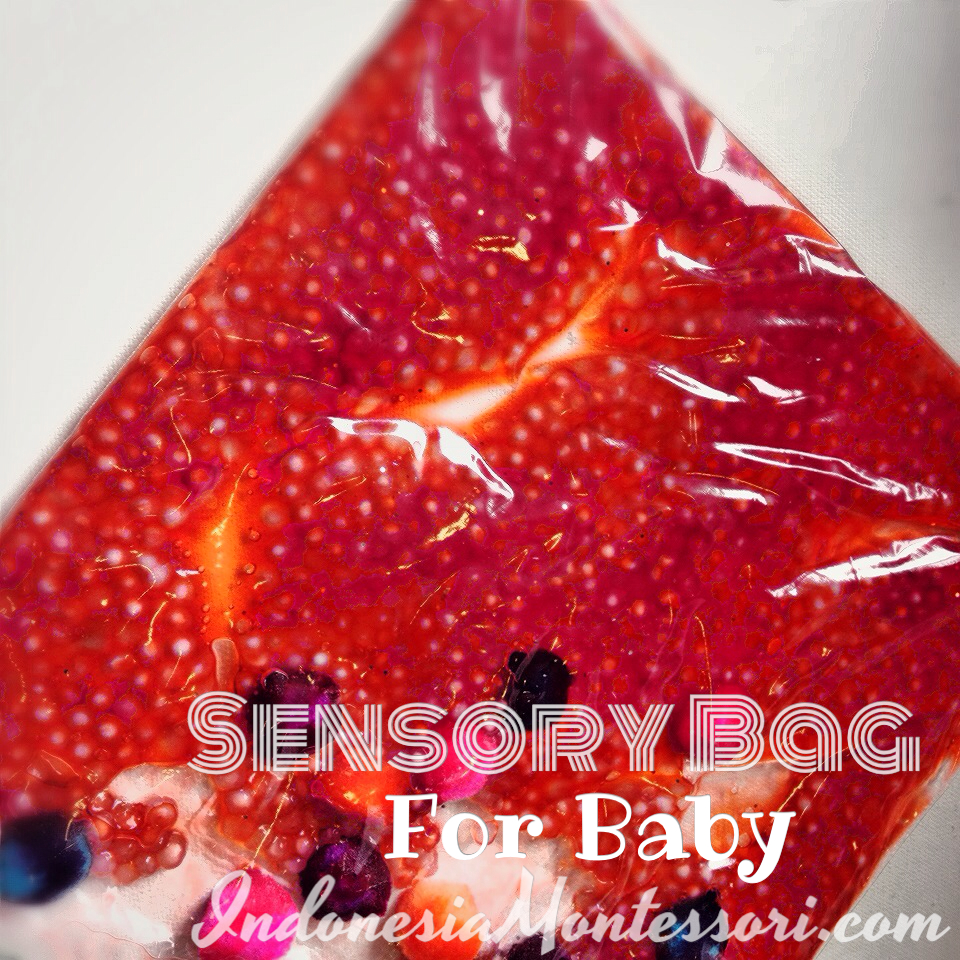 Kali ini MomC menyiapkan kantung sensori berisi sabudana dari India , yang mungkin di Indonesia bisa digantikan dengan butir tapioka ataupun yang sejenis. Tujuan MomC adalah mengenalkan teksturnya yang kenyal dan juga bentuknya yang menarik biasanya akan membuat si kecil tertarik menyentuh.
Untuk si kecil yang sudah mulai tertarik dengan menghitung dapat juga diminta untuk menemukan semua Pom Pom yang ada dan kadang terselip diantara sabudana ini. Karena teksturnya yang kenyal dan licin, maka si kecil perlu menemukan cara tersendiri untuk dapat eksplorasi dan menemukan si Pom Pom yang tersembunyi itu.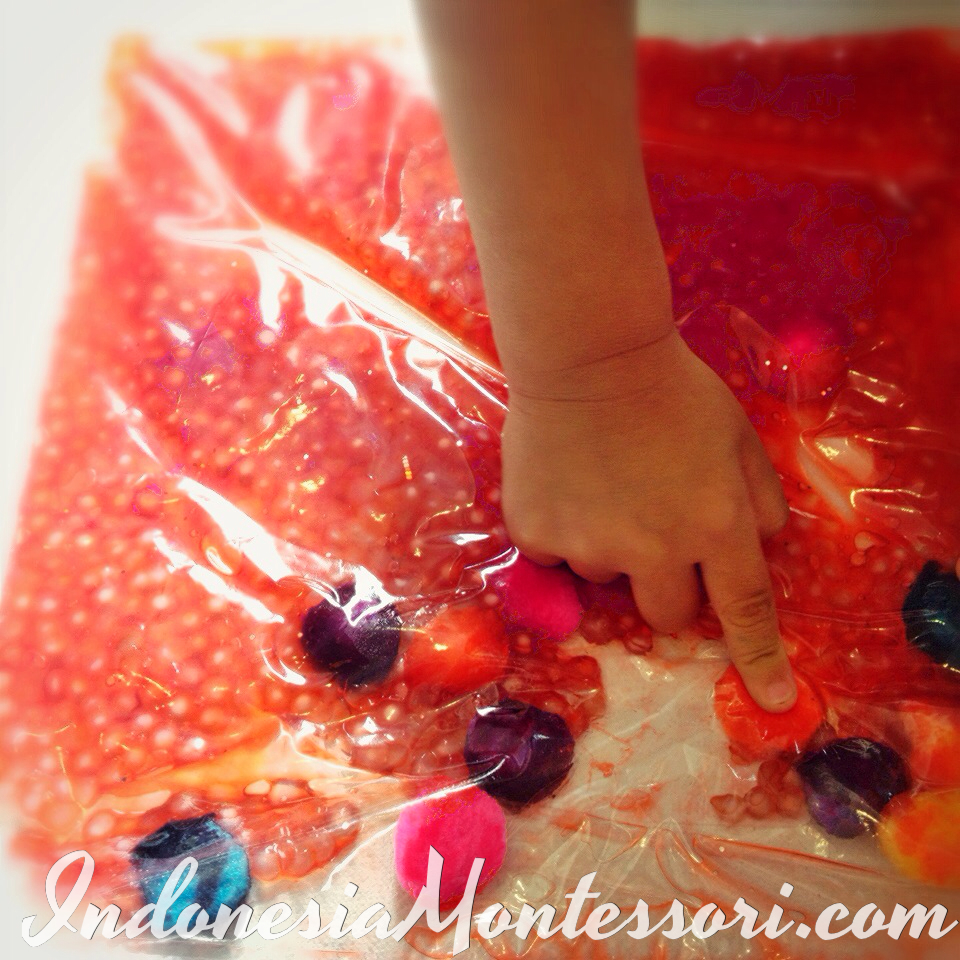 C, can you spy all the Pom Poms? Can you count all the Pom Poms?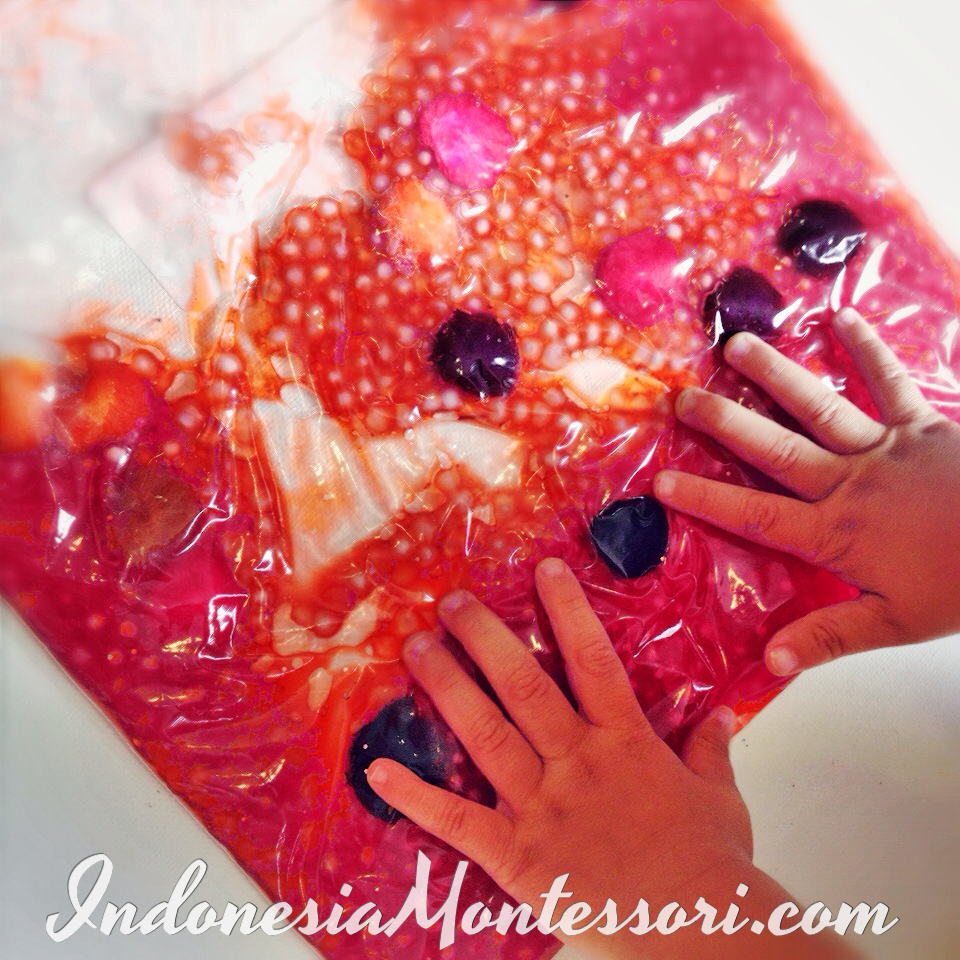 Dapat juga ditambahkan minyak untuk memberi efek berbeda , selain itu si kecil dapat meraba dan "menulis" di sensory bag ini. Selain itu sensory bag juga dapat digunakan sebagai calming sensory play dimana si kecil dapat meremas-remas sesuka hati tanpa kawatir berantakan , yuk dicoba 🙂
Untuk ide kegiatan kantung sensori lainnya dapat dibuat juga Wiggly Slimy Muddy Sensory Bag