Salah satu topik kegiatan #IndonesiaMontessoriHomeschool kami adalah mengenalkan macam-macam pekerjaan pada anak prasekolah. Nah banyak kegiatan dan cara yang dapat digunakan untuk mengenalkan ke si kecil salah satu nya melalui bercerita, puzzle, pretend play, prakarya dll. Yuk simak berbagai ide kreatif mengenalkan berbagai jenis lapangan pekerjaan bagi anak prasekolah.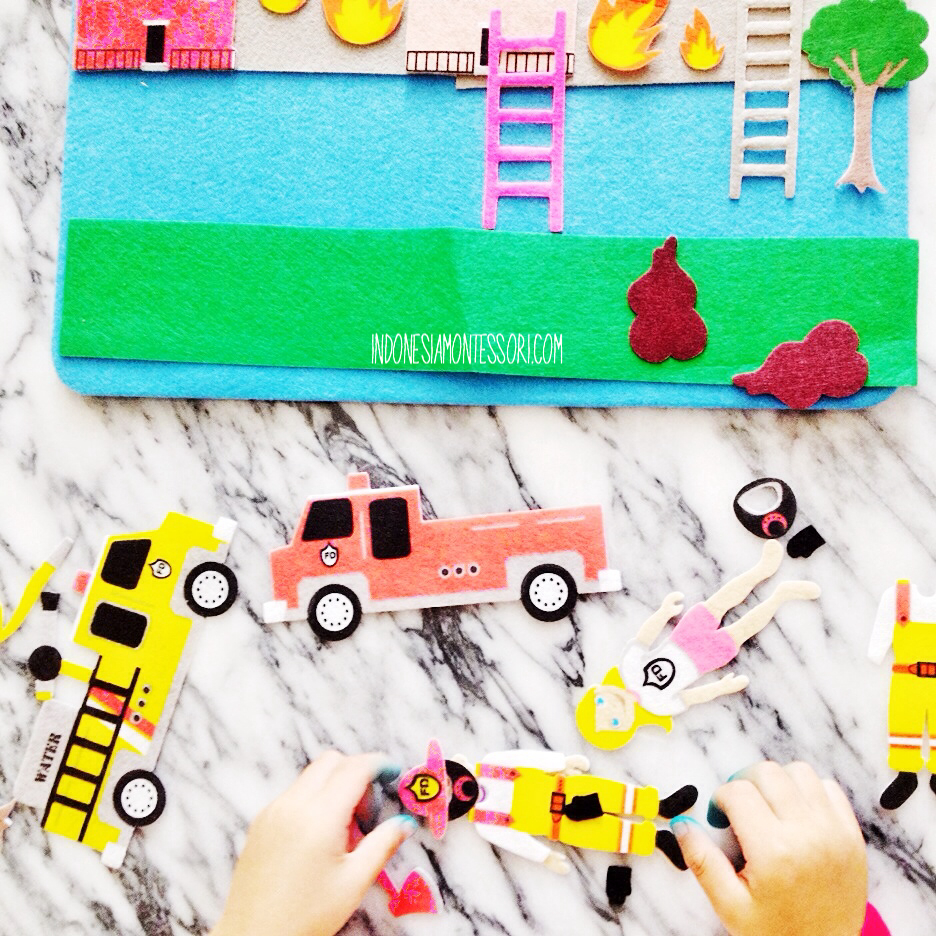 Firefighter! menggunakan felt ini C dapat berimajinasi dan juga bermain pasang-pasang baju. Felt ini dapat dijadikan ide DIY ya IMC-ers! kegiatan ini dapat mengembangkan kemampuan berbahasa dan memperkaya kosa kata juga. Saya encourages C untuk cerita menggunakan boneka-boneka felt ini.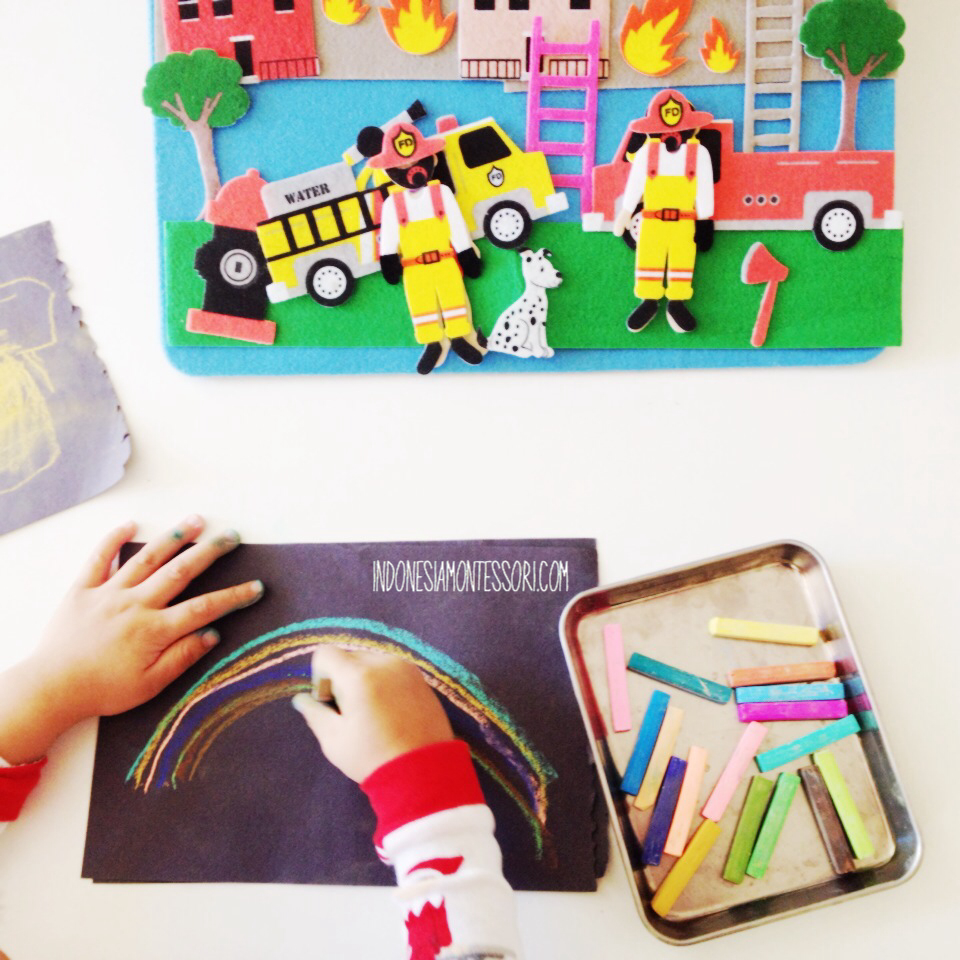 Selanjutnya dilanjutkan dengan menggambar bebas, kali ini C menggambar pelangi.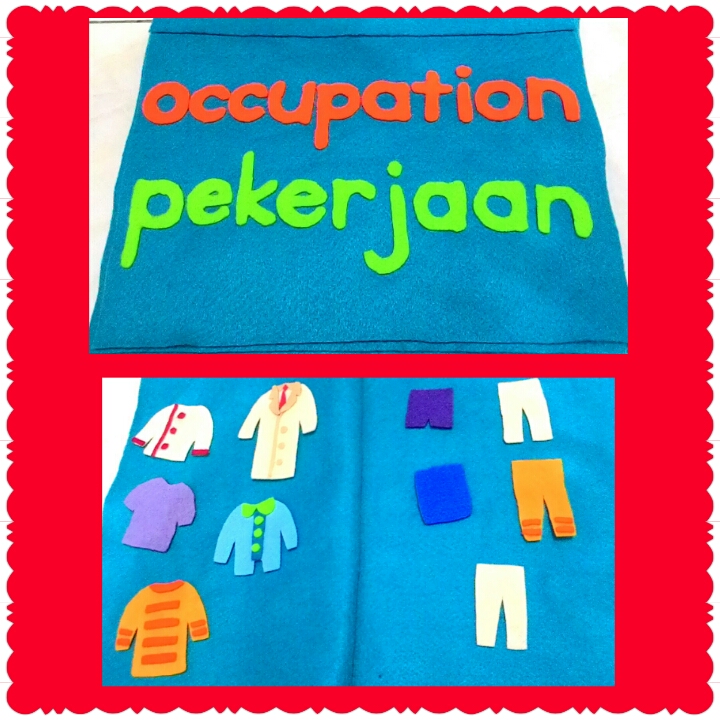 Selain itu dapat juga IMC-ers buatkan DIY felt bertemakan "occupation" atau pekerjaan seperti yang dilakukan oleh mom Cristine Rustanty.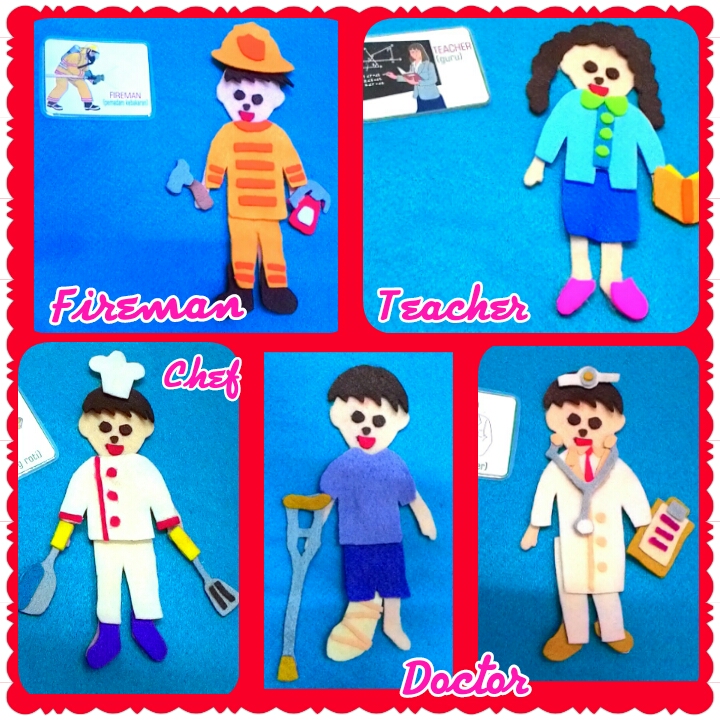 What do you want to be when you grow up? fireman? teacher? chef? doctor? dengan alat peraga DIY ini mengenalkan berbagai jenis pekerjaan tentunya menjadi lebih menarik ya!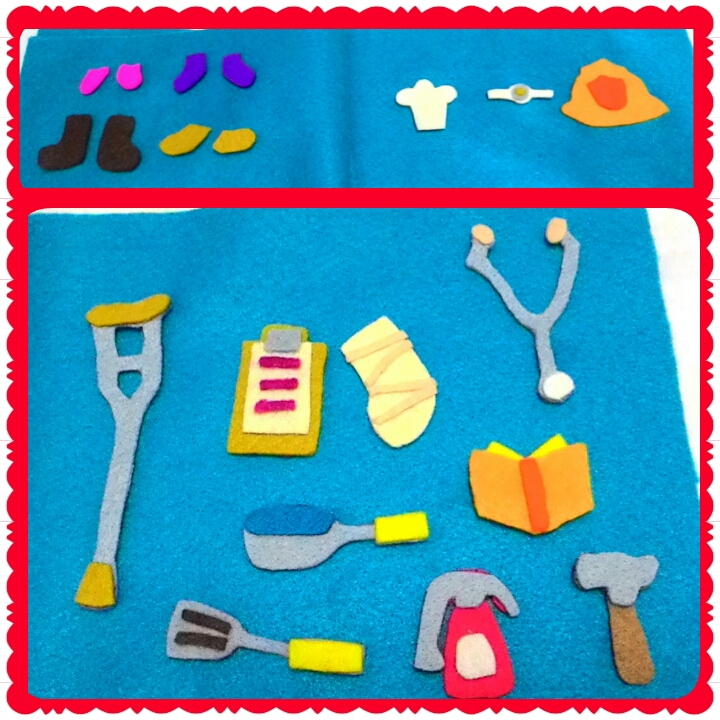 Serba-serbi setiap pekerjaan pun bisa digunakan untuk memperkaya kosa kata dan digunakan untuk "matching game".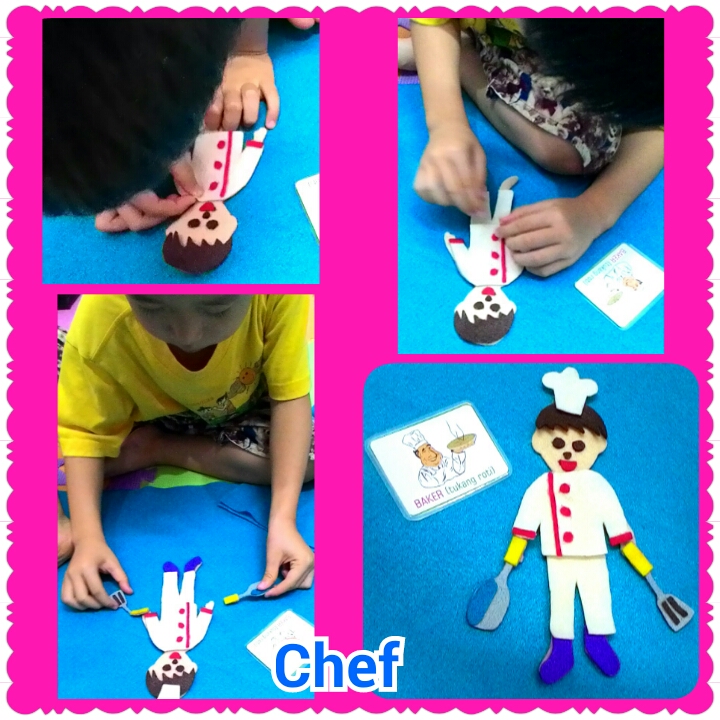 Di sini Kristov menggunakan serba-serbi DIY Felt dan kegiatan ini sekaligus melatih motorik halus anak karena anak perlu berhati-hati dalam memasangkan pernak-pernik tersebut.
"It is true that we cannot make a genius. We can only give to teach child the chance to fulfil his potential possibilities." – Maria Montessori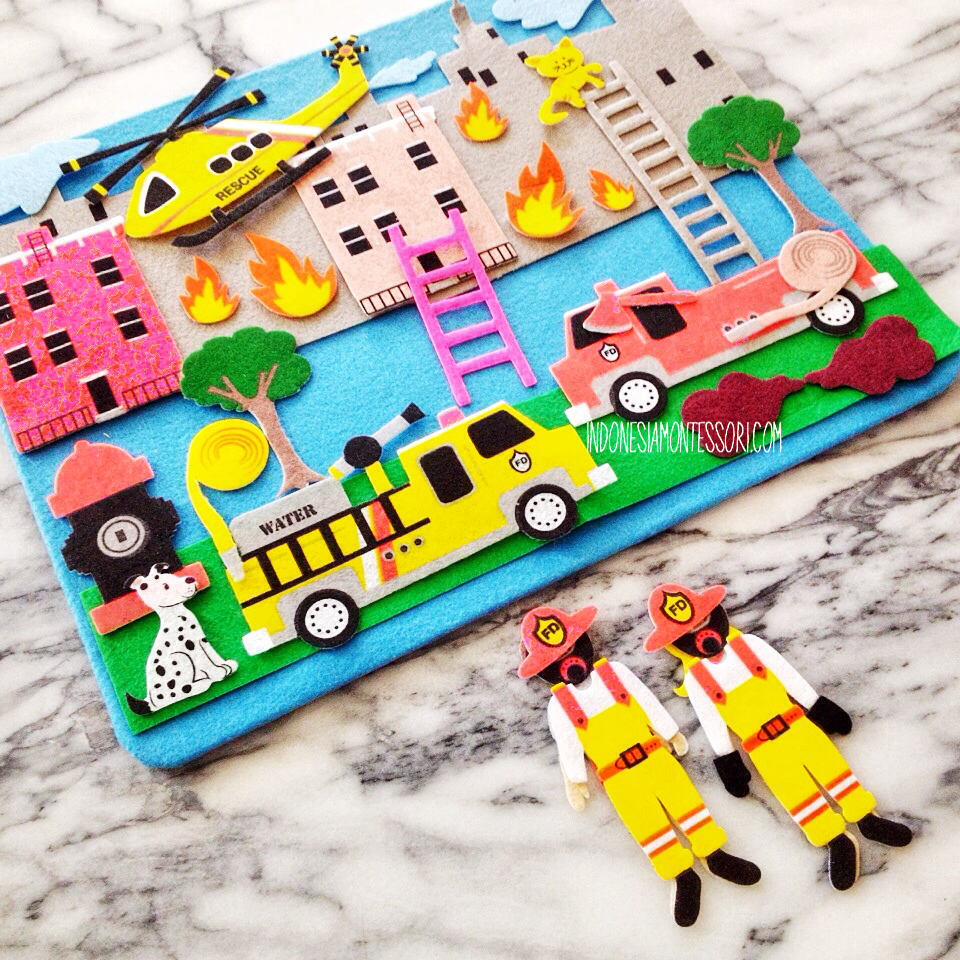 Demikian kumpulan printable gratis yang bisa IMC-ers unduh untuk kegiatan mengenalkan Occupation / Jenis-jenis pekerjaan bagi anak prasekolah ya!
Job Mini Book dari Twisty Noodle
A to Z Occupation dari First School
Have Fun!