Hi all, kali ini saya dan C ingin mengenal siklus hidup bunga matahari. Kalau dulu-dulu kita sudah kenalan dengan siklus hidup katak, pumpkin, apel, lebah, dkk nya kali ini kita kenalan dengan siklus hidup bunga matahari ya. Supaya lebih mudah kali ini kita realisasikan cerita siklus hidupnya menggunakan loose parts Spielgaben ya!
Our task, regarding creativity, is to help children climb their own mountains, as high as possible. No one can do more. – Loris Malaguzzi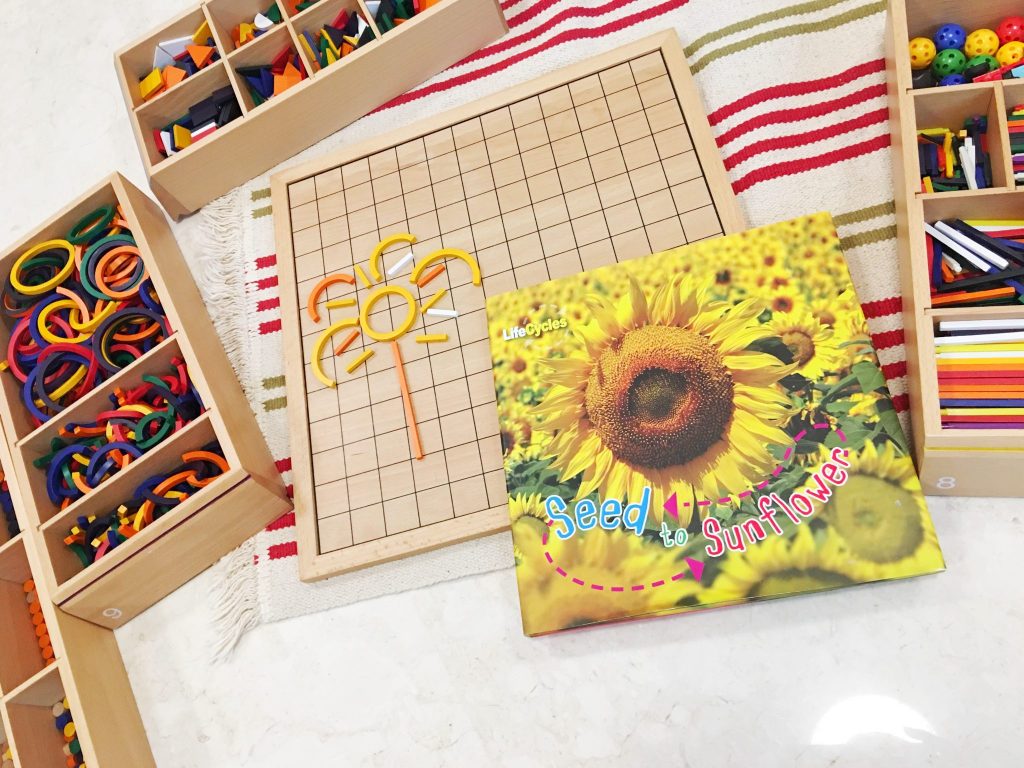 Judul bukunya "Seed to Sunflower". Buku ini sudah lama banget kita miliki namun baru hari ini akhirnya kita kenalan sama-sama…hehehe itu dah bawaan Mommy suka stock kalau ketemu yang topiknya cocok heheheee….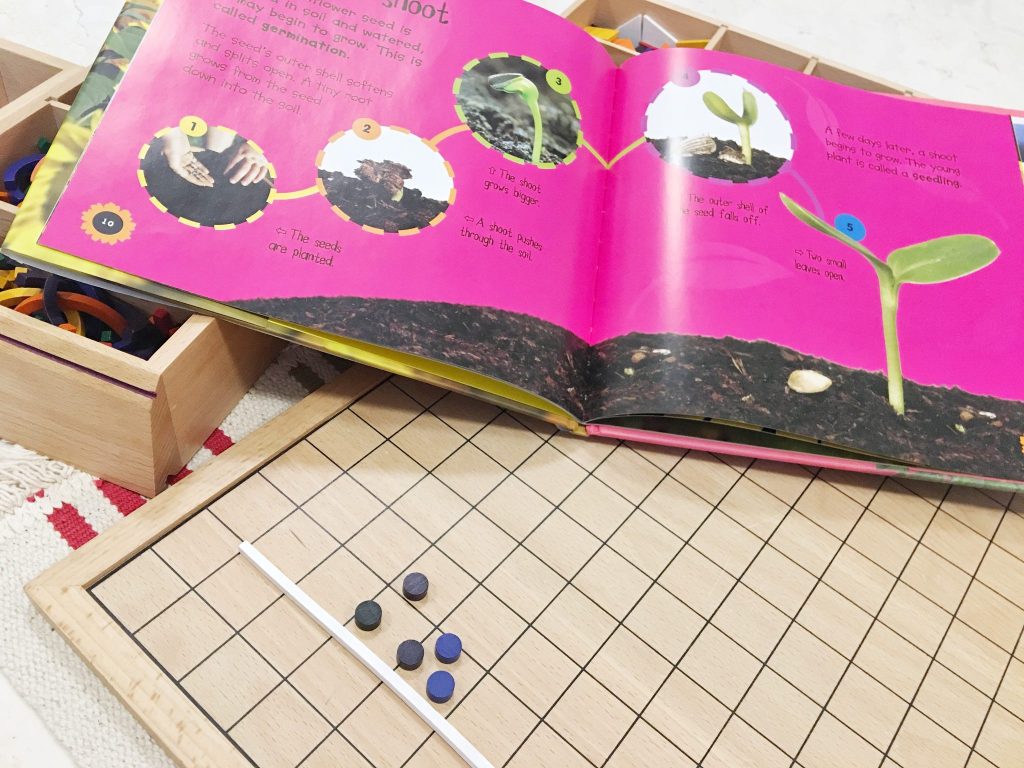 Pada awalnya semua bermula dari biji bunga matahari. Biji-biji matahari di tanam di tanah yang subur ya!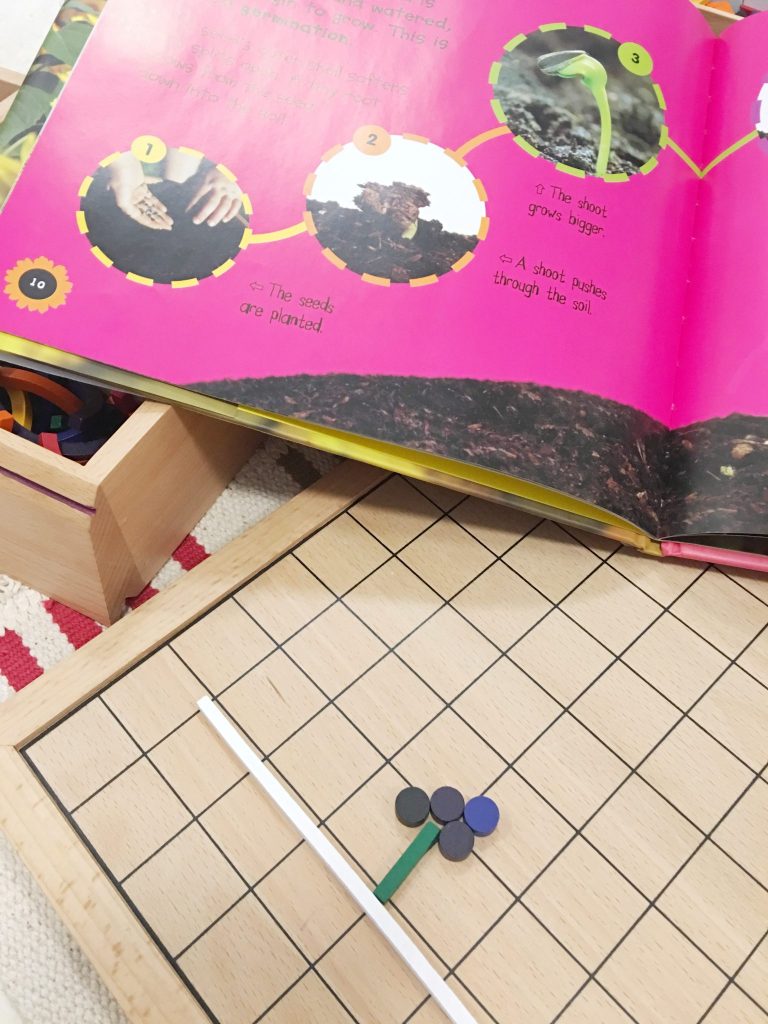 Selanjutnya tuh ada sedikit terlihat mulai tumbuh dan keluar dari tanah ya tunasnya?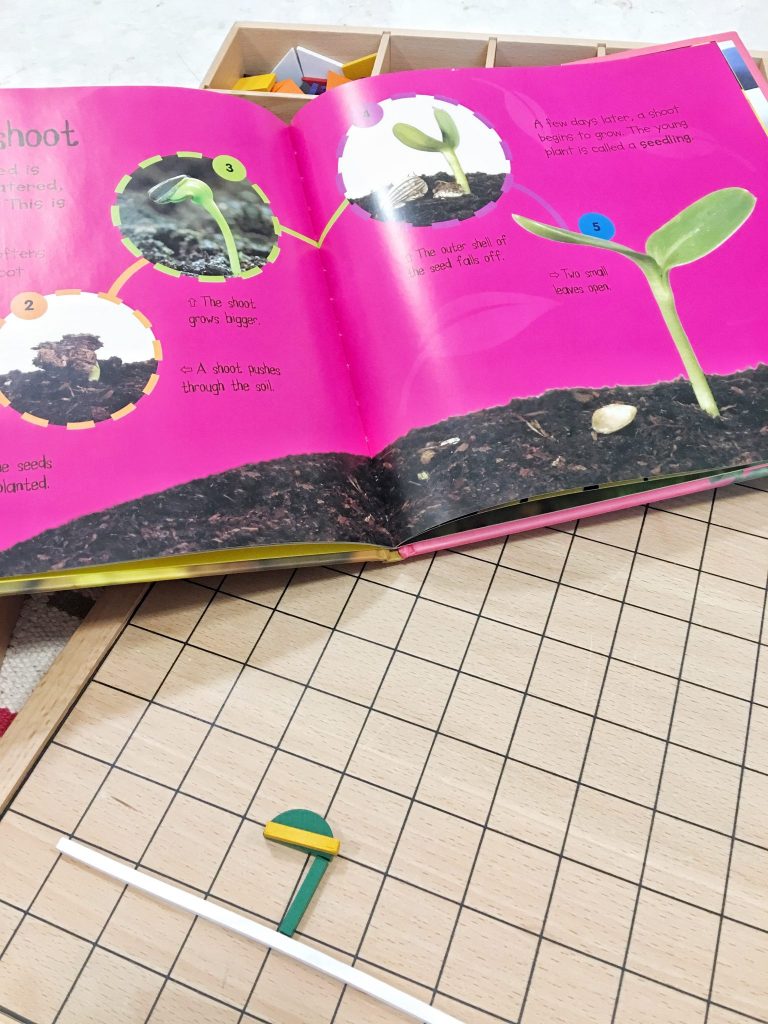 Dengan adanya sinar matahari yang cukup , disiram air secukupnya , tentunya akan tumbuh semakin tinggi ..garis kuning ini mewakilkan kulit biji mataharinya ya…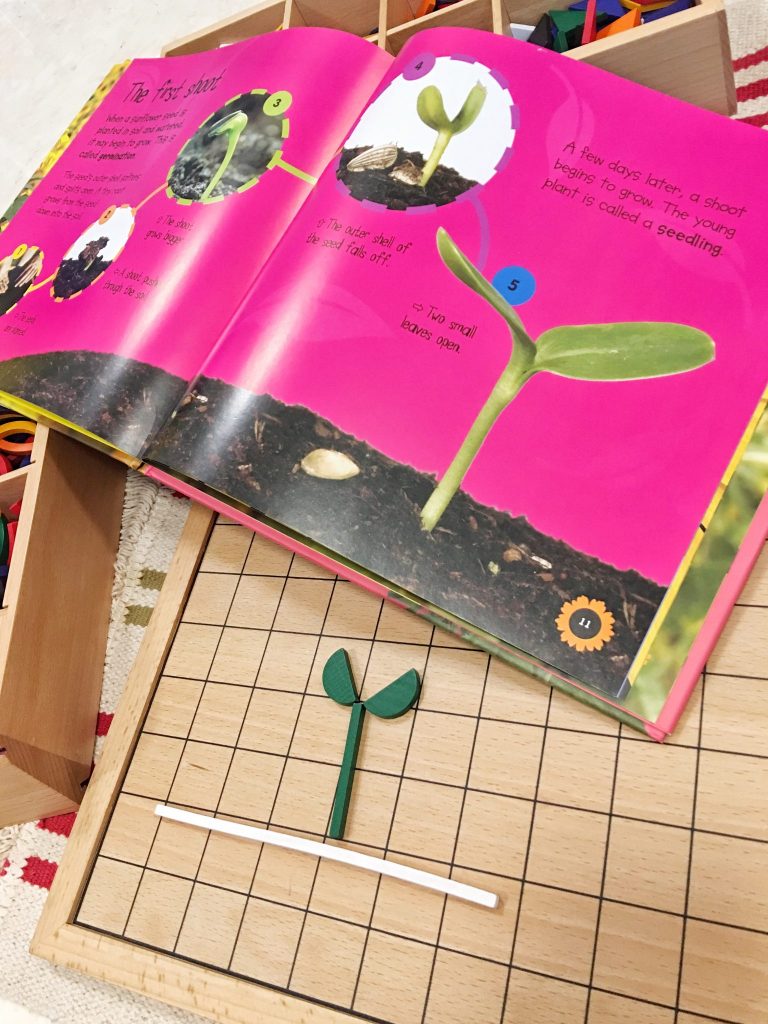 Setelah semakin tinggi, kulit dari biji mataharinya lepas, tumbuhlah kedua daun kecil dan tahap ini adalah tahap seedling.
The wider the range of possibilities we offer children, the more intense will be their motivations and the richer their experiences. We must widen the range of topics and goals, the types of situations we offer and their degree of structure, the kinds and combinations of resources and materials, and the possible interactions with things, peers, and adults. – Loris Malaguzzi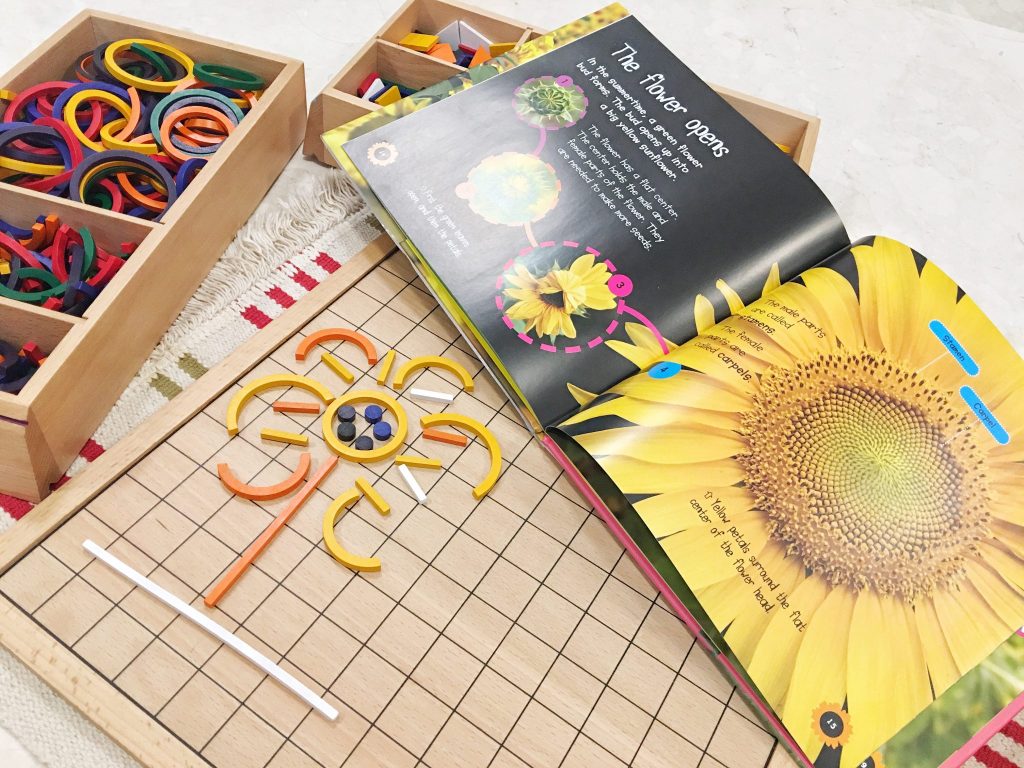 dan ini kreasi C satunya lagi…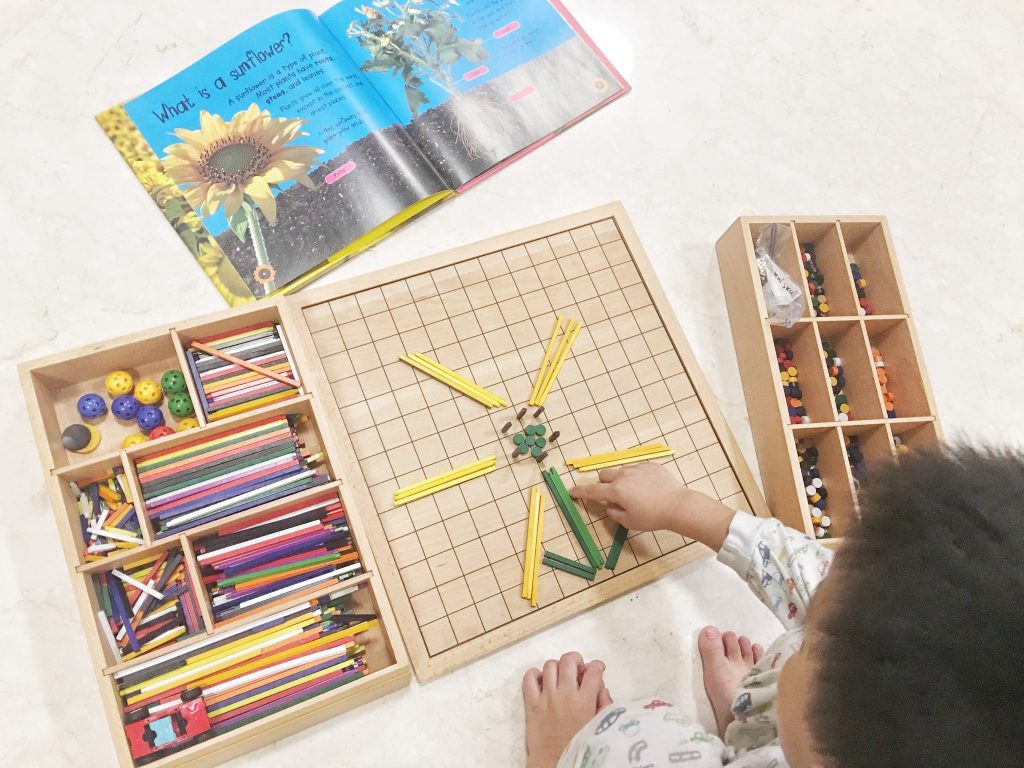 Ta daaaaaaaaaa….setelah disirami terus dan terkena sinar matahari yang mendukung akhirnya tumbuh mekar menjadi bunga matahari yang cantik ya!!! yuk dicoba! #SpielgabenWithIMC
Bagi IMC Moms yang selama ini sudah WISHLIST Spielgaben V4 banget, I think it is a good time to invest ! lagi ada promosi cicilan 3 bulan , ini detilnya ya :
Complete Kit + Printed learning resources + Wooden Set #8 = US$509.50 Pick Up from Jakarta Warehouse

 (Save US$152)

If pay by Laybuy payment program, it will be 

US$509.50 / 3 months = US$169.83 per month

Seperti ini DEAL Breakdownnya…

+ Complete Kit: US$449.50 -> US$399.50 

(11%, US$50.00 off)

+ Printed Version of Learning Resources: US$100 -> US$60 

(40% off which is the lowest we ever offered and below our net cost)

+ Wooden version of Set #8 : US$32 -> FREE 

(

100% off)

+ Import Duties, Taxes and shipping to Indonesia : US$80 -> US$50 (37.5% off, All inclusive and nothing else to pay from your end)


= US$509.50 Pick Up from Jakarta Warehouse

 (Save US$152)