Mengenal Bagian Daun dan Kreasi Seni Dengan Berbagai Daun-Daunan
Kali ini, C dan MomC berkreasi menggunakan berbagai jenis daun-daunan yang kami dapatkan saat jalan-jalan ke taman (Nature Walk). Sengaja kami pungut daun-daun yang sudah jatuh supaya di rumah nantinya bisa di pakai untuk mengenalkan berbagai bagian daun. Puzzle botani daun juga merupakan favorit C semenjak usia 1.5 tahun sampai saat ini kadang ia mainkan.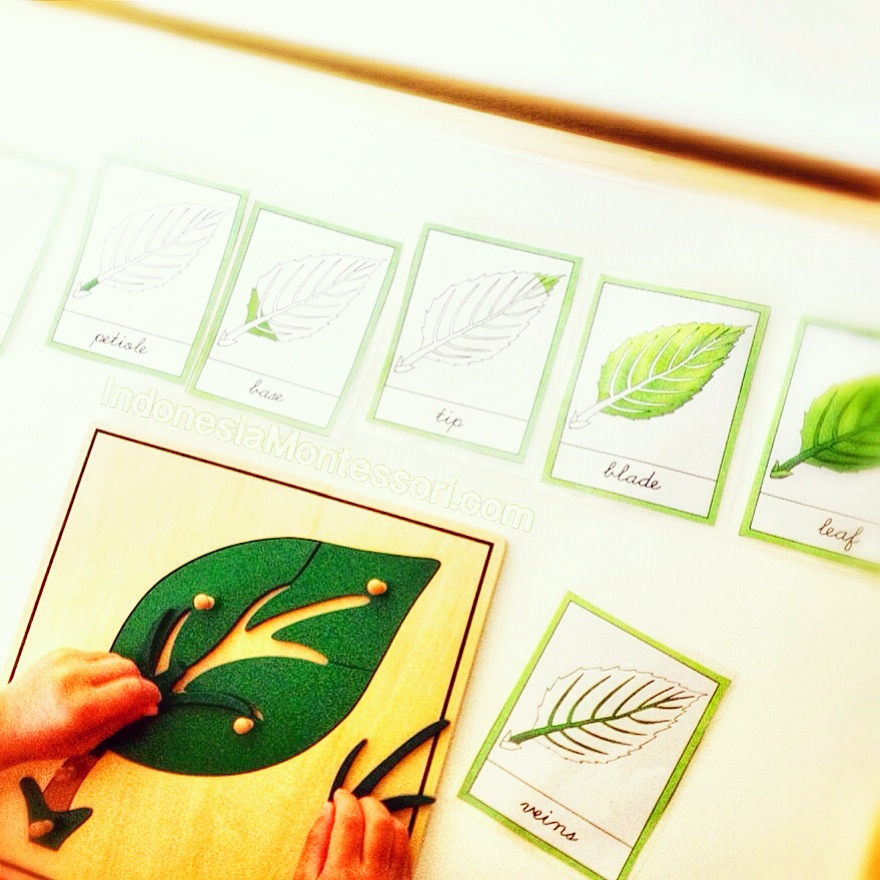 C suka mencocokkan bagian-bagian puzzle botani daun ini dengan kartu nomenklatur bagian-bagian daun. Lucunya waktu itu C lagi jalan-jalan sama MomC di taman, dan ia melihat ada daun yang jatuh…C ambil lalu C tunjuk bagian kecil di daun sambil sebut
" PETIOLE " lalu ia tunjukkan juga ke momC " Veins ". Lucu ya kalau dipikir-pikir masa absorbent mind, saat memberi informasi rasanya juga sekilas saja tapi betul-betul diserap.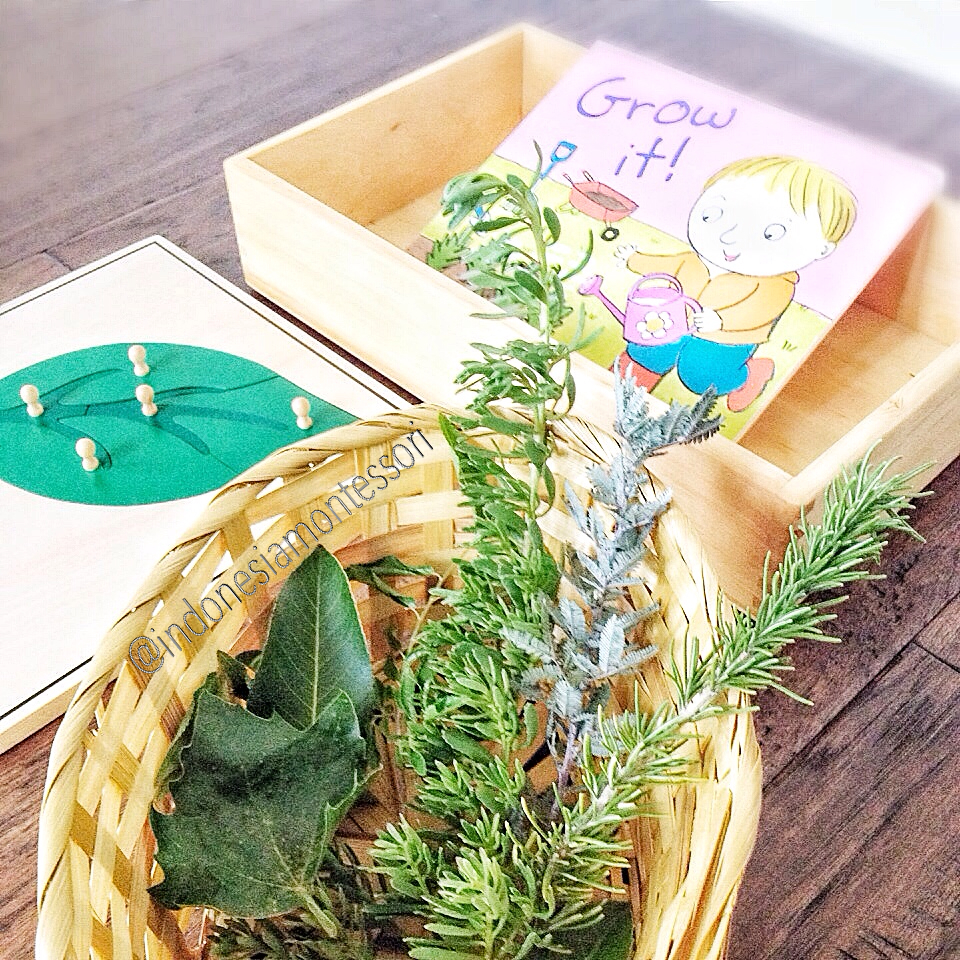 "…realizing the peculiarly absorbent nature of the child's mind, she has prepared for him a special environment; and, then, placing the child within it, has given him the freedom to live in it, absorbing what he finds there."
Maria Montessori: Her Life and Work p 265, Chap XVI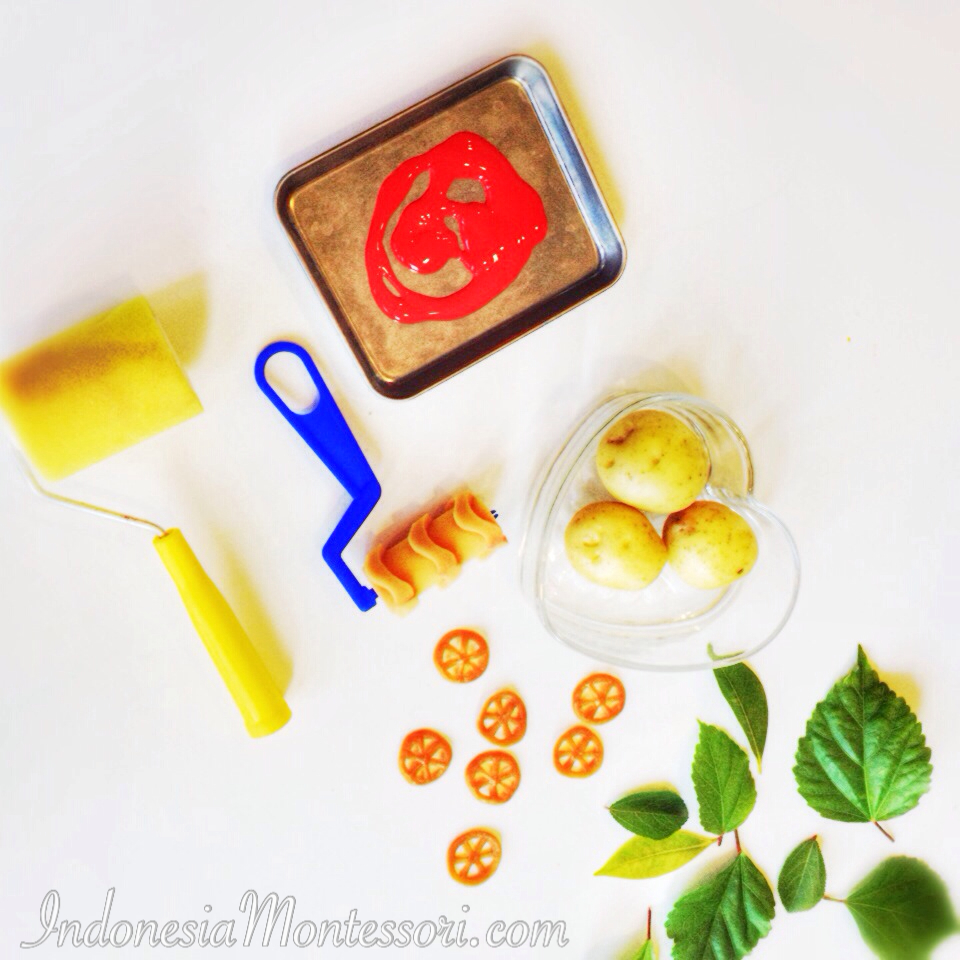 Untuk melengkapi pengenalan C terhadap daun, momC siapkan juga kegiatan kreatifitas bebas yakni membuat cap dengan menggunakan berbagai macam daun dan juga membuat cap dari kentang dan pasta.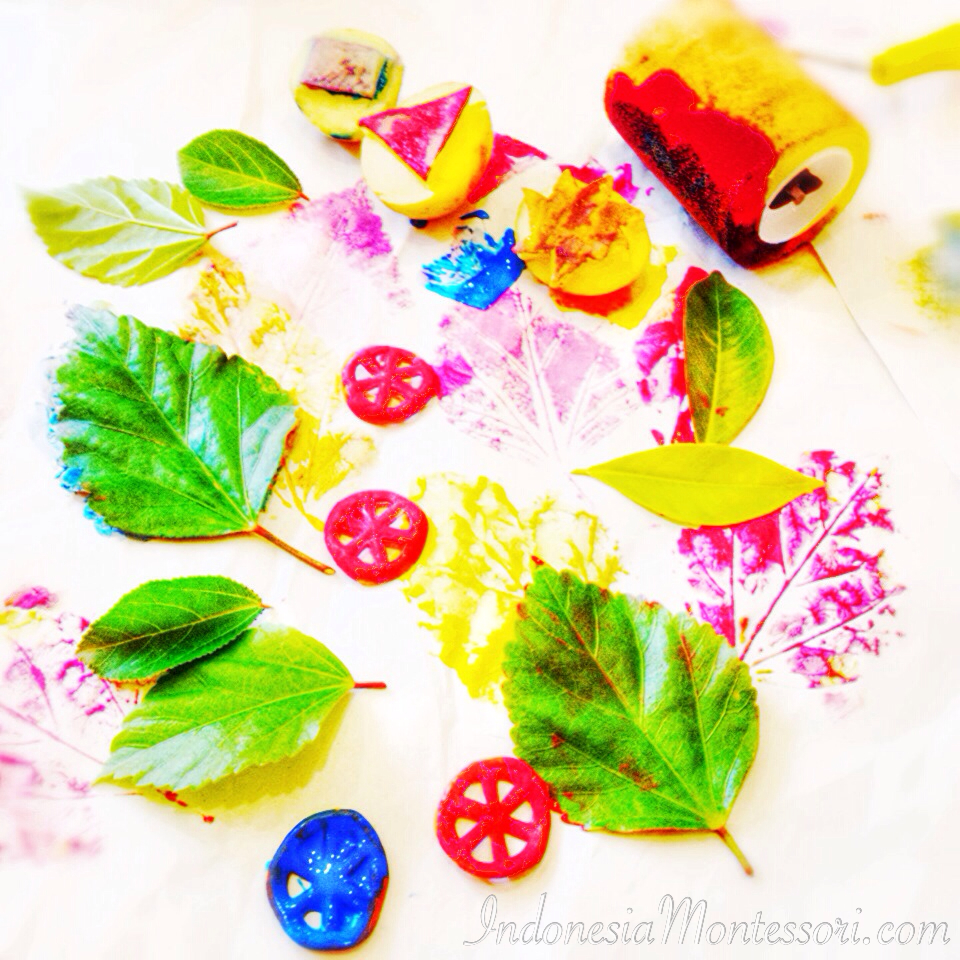 Kentangnya momC bentuk dulu menjadi bentuk kotak, segitiga dan juga hari….seru loh! super messy tapi seru.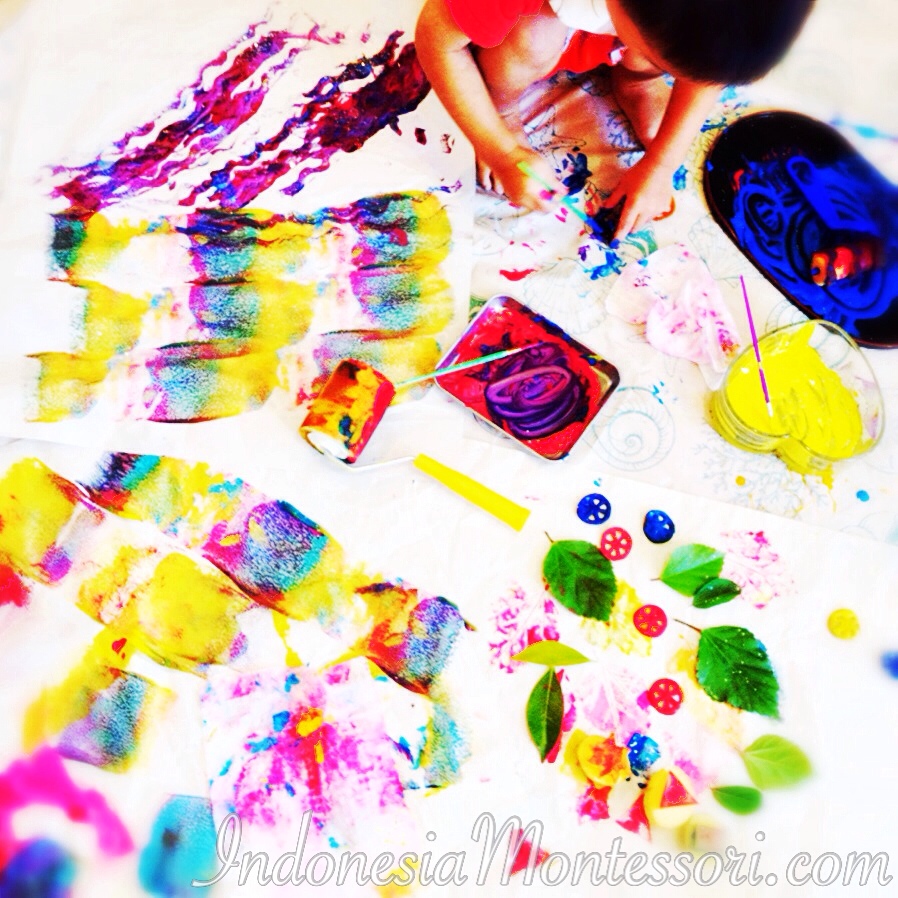 Warna-warni semua di campur-campur oleh C dan ia katakan "Rainboowww!!!!". Yuk di coba kegiatan seru satu ini ngga perlu persiapan macam-macam, cukup keluar rumah longok-longok daun yang bertebaran di tanah, dipungut….lalu kenalkan ke si kecil serta ajak untuk berkreasi. Have Fun!
"Scientific observation then has established that education is not what the teacher gives; education is a natural process spontaneously carried out by the human individual, and is acquired not by listening to words but by experiences upon the environment."
– Maria Montessori