Dear IMC-ers, salah satu kegiatan kami beberapa saat yang lalu di rumah adalah mereview lagi konsep 0-10 untuk C tetapi kali ini kami menggunakan telur-teluran, tusuk gigi dan styrofoam bekas kemasan. Seru! karena kali ini selain mengenalkan dan mengulang kembali konsep 0-10 , C juga mengasah kemampuan motorik halusnya dengan menusuk telur secara hati-hati menggunakan tusuk gigi. Pada awalnya telurnya hancur loh! namun lama kelamaan C semakin mengerti untuk lebih gentle dan kira-kira dalam menusuknya…akhirnya selesai juga 0-10 telur ini !
Seperti kita ketahui dalam pendekatan montessori selalu diutamakan konsep konkret terlebih dahulu dan memahami konsep kuantitas dengan real dan bukan abstrak untuk anak usia dini, dengan kegiatan ini si kecil dapat lebih memahami konsep kuantitas ya.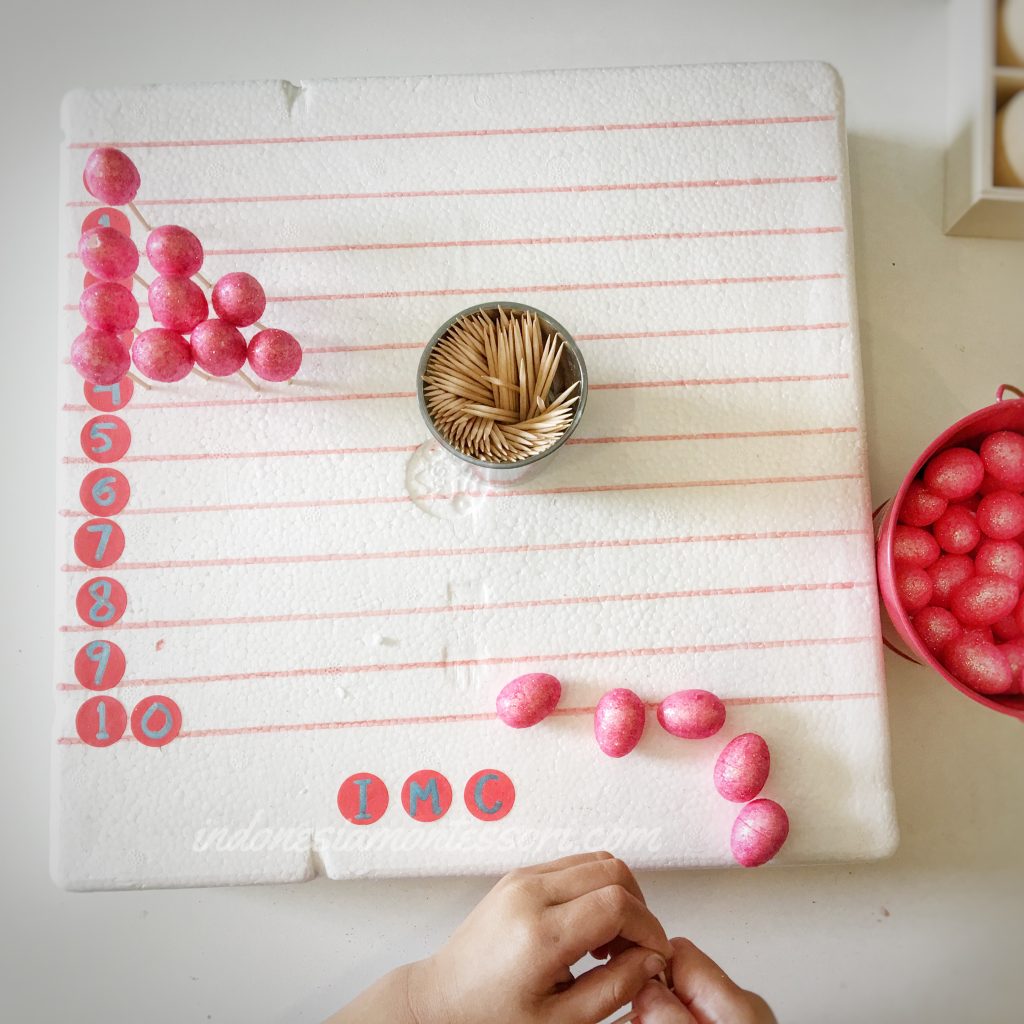 Meskipun C sudah cukup paham dan sudah sering namun tetap sering saya berikan kegiatan serupa karena practice makes perfect right? selain itu Montessori pun mengatakan repetisi adalah salah satu kunci keberhasilan loh!
"Repetition is the secret of perfection" – Maria Montessori, The Discovery of the Child, p. 92
Oh ya kegiatan ini terinspirasi dari campuran antara spindle box montessori activity dan number rod activity ya 🙂 Yuk dicoba!