Yay….ngga terasa setelah persiapan berbulan-bulan dan proses yang memakan waktu lama dan ups and downs! akhirnya 3 hari lagi….akan diluncurkan "Montessori Di Rumah" by Elvina Lim Kusumo! Bagi yang baru baca ini, info kegiatan seru-seruannya bisa di cek di banner di bawah :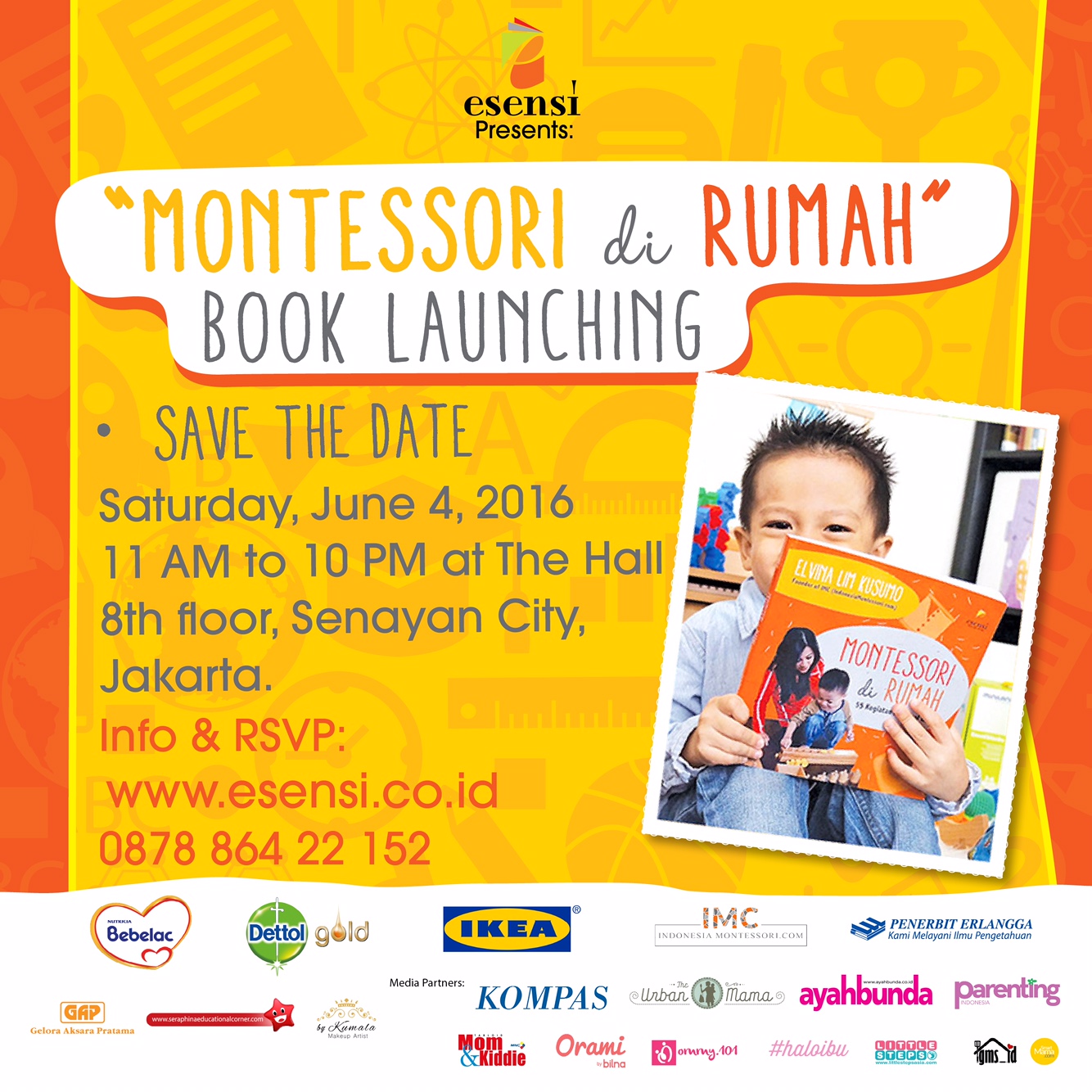 Banyak sekali kegiatan seru dan main-main gratis untuk seluruh keluarga di acara Montessori di Rumah Book Launching ini loh! so ajak seluruh keluarga ya! ada indoor playground super keren, storytime, talkshows, bazaar, 100++ Gifts for Doorprize , Games, Sensory & Art Activities, many many more! plus jangan lupa bawa buku-buku anak yang akan disumbangkan untuk acara #IMCBookRaisers ya!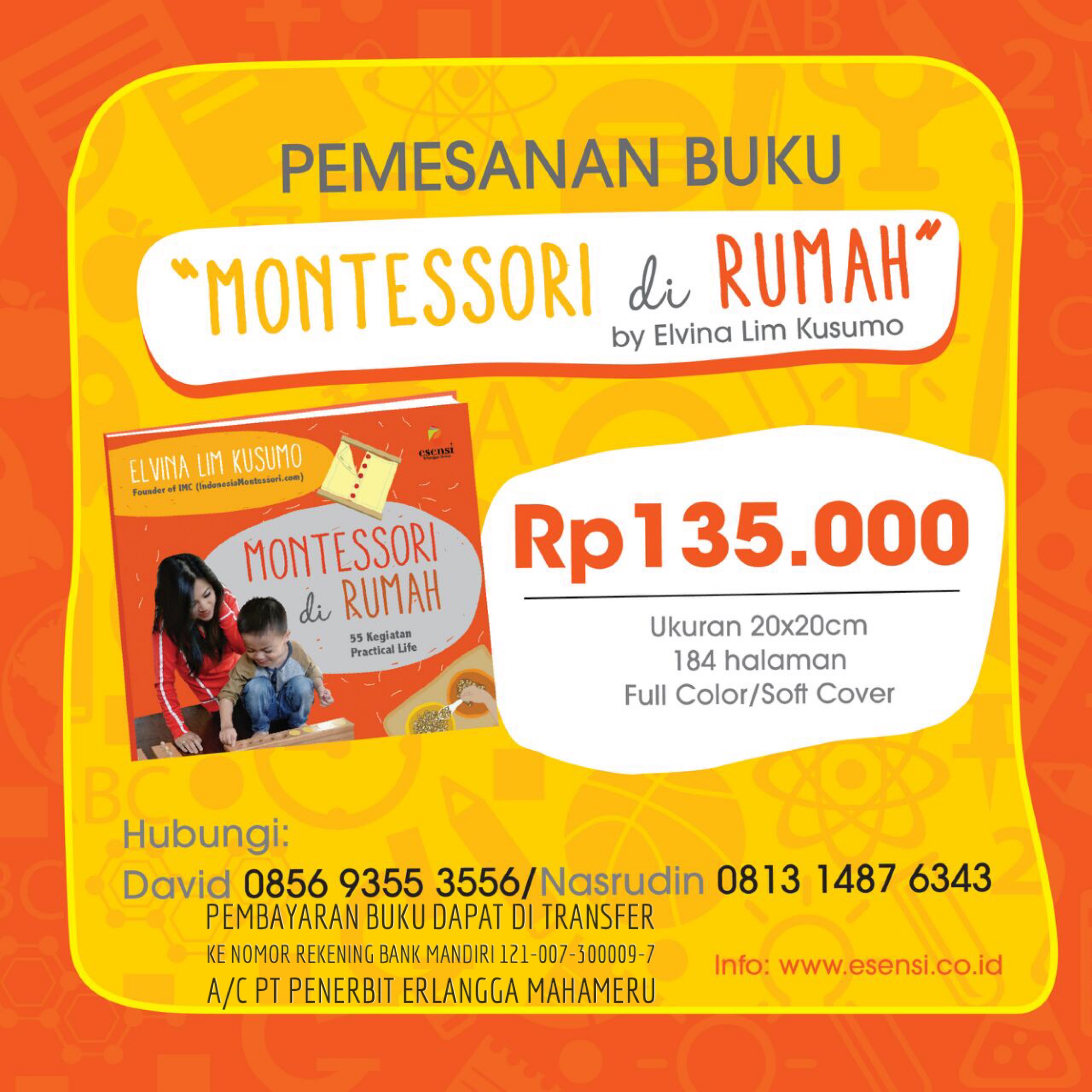 Dan bagi yang di luar kota ataupun di luar pulau anda bisa mendapatkan cetakan pertama (selama persediaan ada ya!) dengan cara memesan langsung ke ESENSI – ERLANGGA Sales dengan nomor WhatsApp di banner di atas dan transfer ke pembayaran serta verifikasi pembayaran langsung ke akun PT. PENERBIT ERLANGGA MAHAMERU ya!
Selanjutnya buku ini akan hadir di toko-toko buku serta toko buku online, namun untuk saat ini kami betul-betul ingin memprioritaskan bagi yang sudah memesan jauh-jauh hari, sudah datang ke acara Montessori di Rumah Book Launching dan IMC Mommies 🙂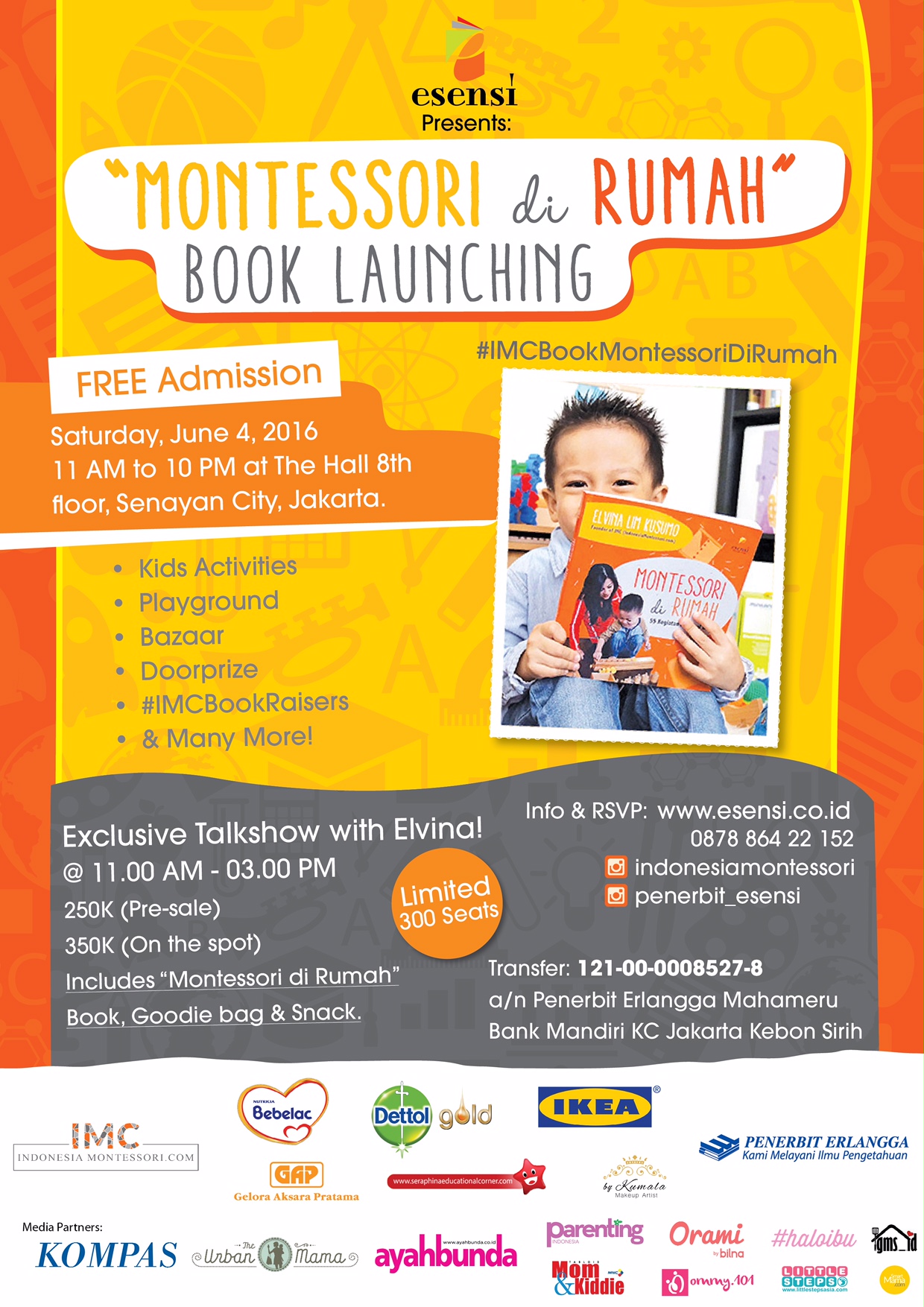 So, See you in 3 days!!! Be there from 11 am to 10 pm! bawa semua perlengkapan si kecil ya, baju ganti, stroller, snack, gendongan dll…and let's meet up with me and other IMC Mommies !