Whoossahhhh it is been 2 weeks I have not shared anything here! pastinya IMC moms juga sedang sibuk liburan dan sekarang mungkin juga masih libur ya? enjoy!!!
Beberapa saat lalu kita pergi ke Concert Hall Open House, di sana anak-anak dapat mencoba berbagai alat musik… seru kan? kita datang pagi-pagi hehe jadinya ga antri sama sekali… oh mungkin juga karena weekday ya!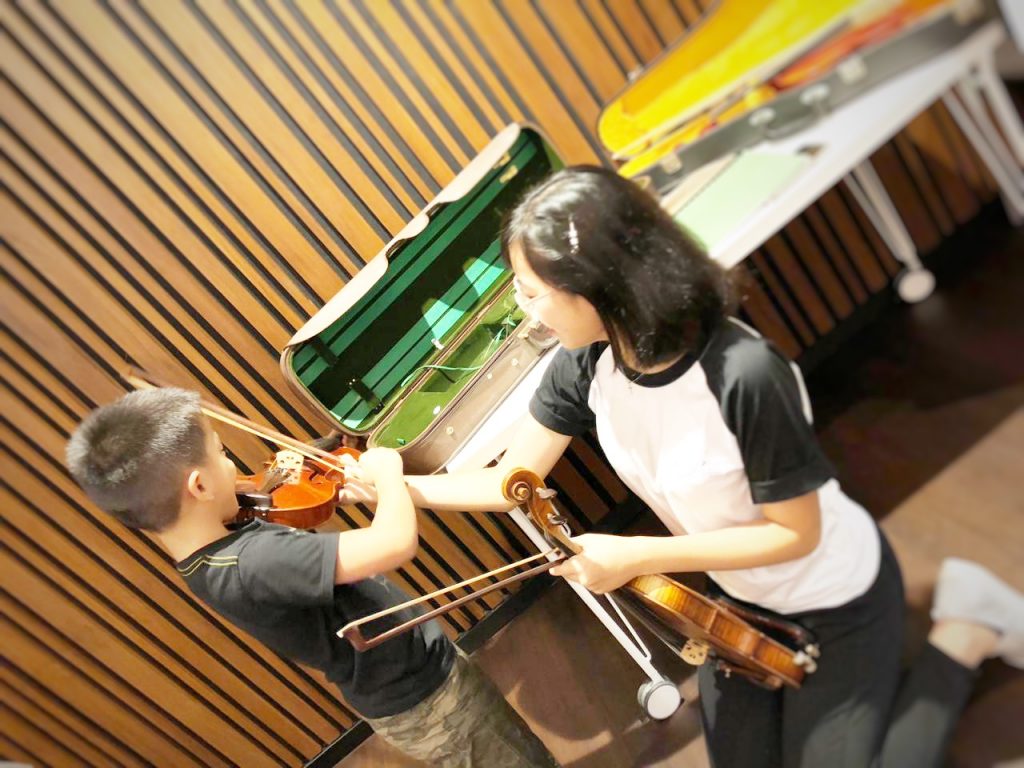 Tujuan saya suka dan sering-sering mengajak C1C2 untuk kenalan dengan berbagai hal sebetulnya sekedar exposure, yah misalkan mereka tertarik kan mereka suatu hari tahu where to find, oh ternyata there is such thing toh… dll… wkwkwkwww
I love music, can't live without… there has tk be music around our house at almost all the time…. it is just… flash back to 15 years ago hahahaha I was not "OKAY" with my teacher. I found the teacher was too strict, too rigid and too exam oriented. It is NOT that I do not like the piano and the songs… it is to me…. the approach. Udah ga usah dilanjutkan haha yang penting sekarang ke anak-anak saya. I want them to love, to enjoy and to realize that music is really a GIFT in their life… mereka dapat relaksasi, terhibur, menyeimbangkan jiwa mereka , dll.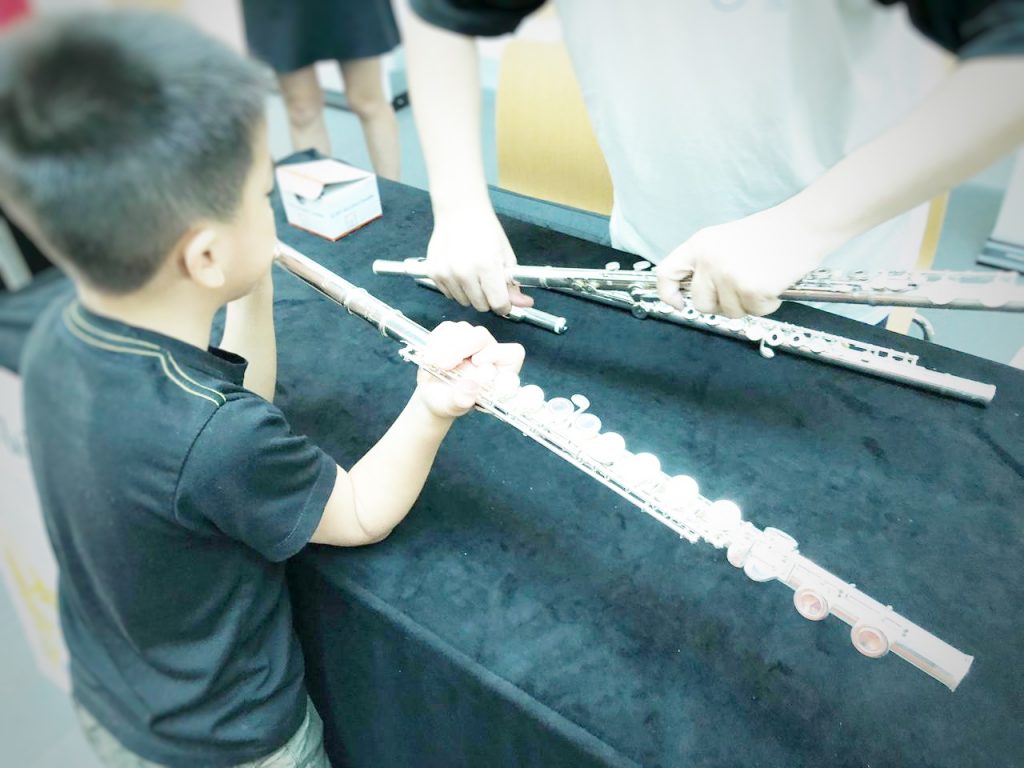 Berdasarkan pengalaman saya pribadi, so it is NOT the thing… it is the educator that was an important role… it was the approach. Mungkin  guru tersebut cocok untuk anak lain, but not with me… and isn't it okay? personality aja beda-beda ya bisa dong cocok-cocokan? so so so sekarang approach saya terhadap anak-anak (supaya jangan sampe malah ga suka, downer gitu) ya saya pantau educatornya. Apabila cocok (untuk anak saya, belum tentu cocok dengan anak lain) ya saya lanjutkan, kalau tidak saya cari sampai yang cocok.
Bukan picky atau gimana.. tapi kesan pertama begitu penting…. khususnya anak-anak usia dini… kalau sudah besar, mereka bisa menggunakan common sense dll dll sendiri untuk nyocokin diri kalau memang kecintaanya terhadap suatu hal sudah terbentuk… but please at early age, it can be a downer..and i won't let it happen.
Sama approach saya tentang education in general, saya ga kepingin anak saya belajar musik untuk nilai saja, hanya untuk naik level, untuk grading test, belajar perfek … tapi saya mau ia mencintai, menikmati dan menyadari it is okay to struggle a bit here and there and keep on learning. It is a gift to their souls! so when many people asking me why my son is not going on certain exam (even if he can and teacher allow) , I would love him to enjoy first…whenever he is ready he can just skip the grades and do the examination ❤️
Yuk masih ada 10 hari lagi untuk ikutan , cek keteranganya di @indonesiamontessori ya!!
---