Hi IMC Mommies, it is been a while ya! saya ingin mengucapkan selamat menjalankan ibadah Puasa bagi semua IMC Mommies yang merayakan ya, semoga bulan ini menjadi bulan yang penuh damai dan berkah bagi kita semua, amin! oh ya, udah ikutan spesial Giveaway dengan Erlangga For Kids khusus Idul Fitri? yang belum cek di @indonesiamontessori ya!
Nah, akhirnya setelah lega dan selesai tuntas semua proses editing buku ini dll saya bisa seru-seruan lagi dengan C plus catch up dengan berbagai kegiatan domestik yang menunggu. Seperti hari ini, 6 batches laundry!!! thankful karena suami dan C juga bantuin, lagi cape berattt hehehehe…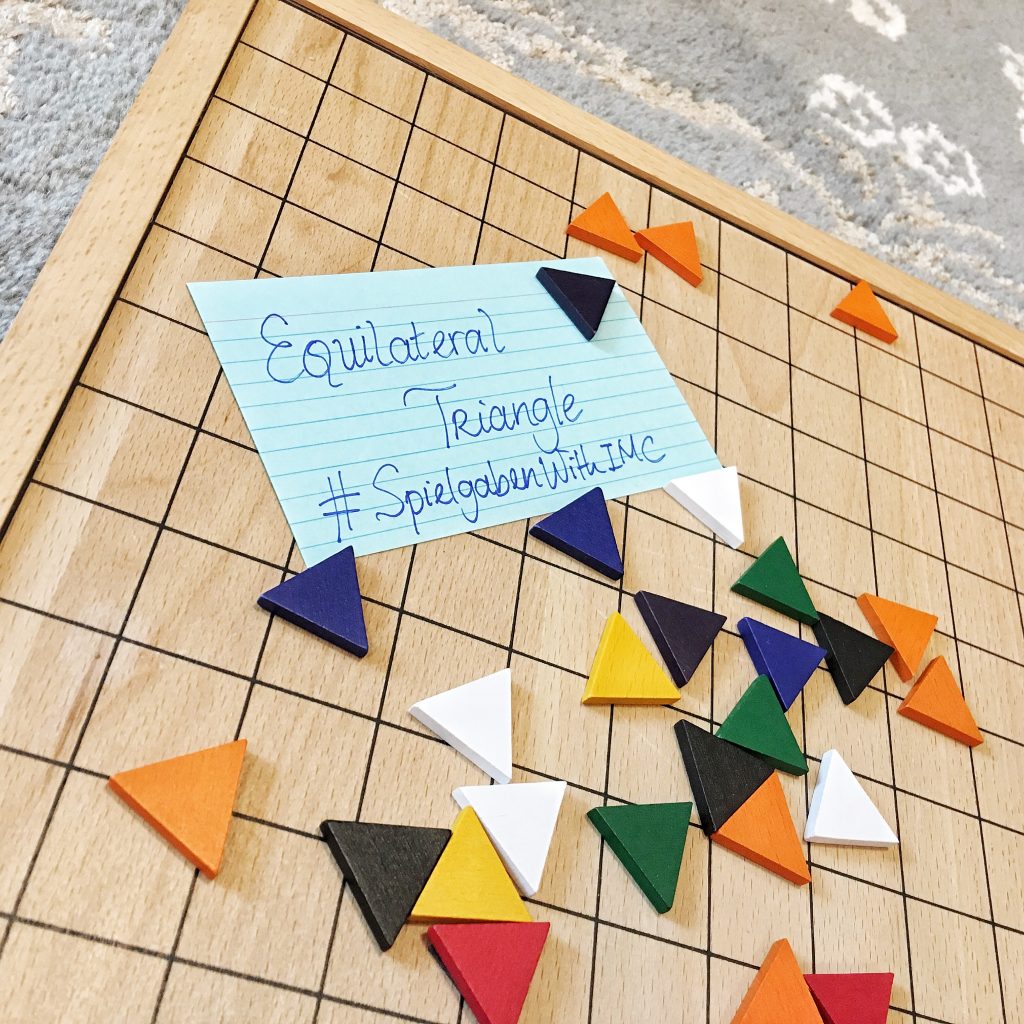 Back to routine dan kali ini C eksplorasi dengan berbagai segitiga sama sisi (equilateral triangles). Dengan menggunakan segitiga sama sisi ini ternyata banyak loh yang bisa dikreasikan.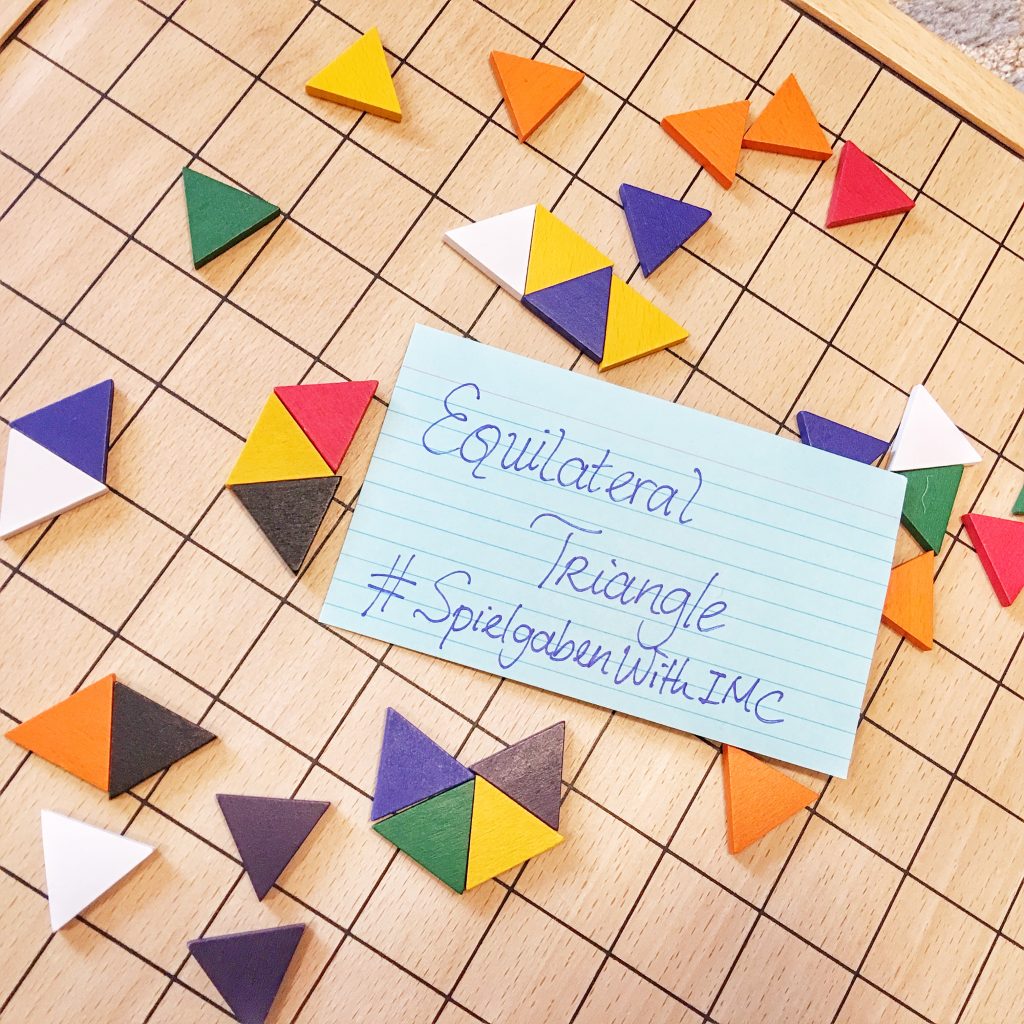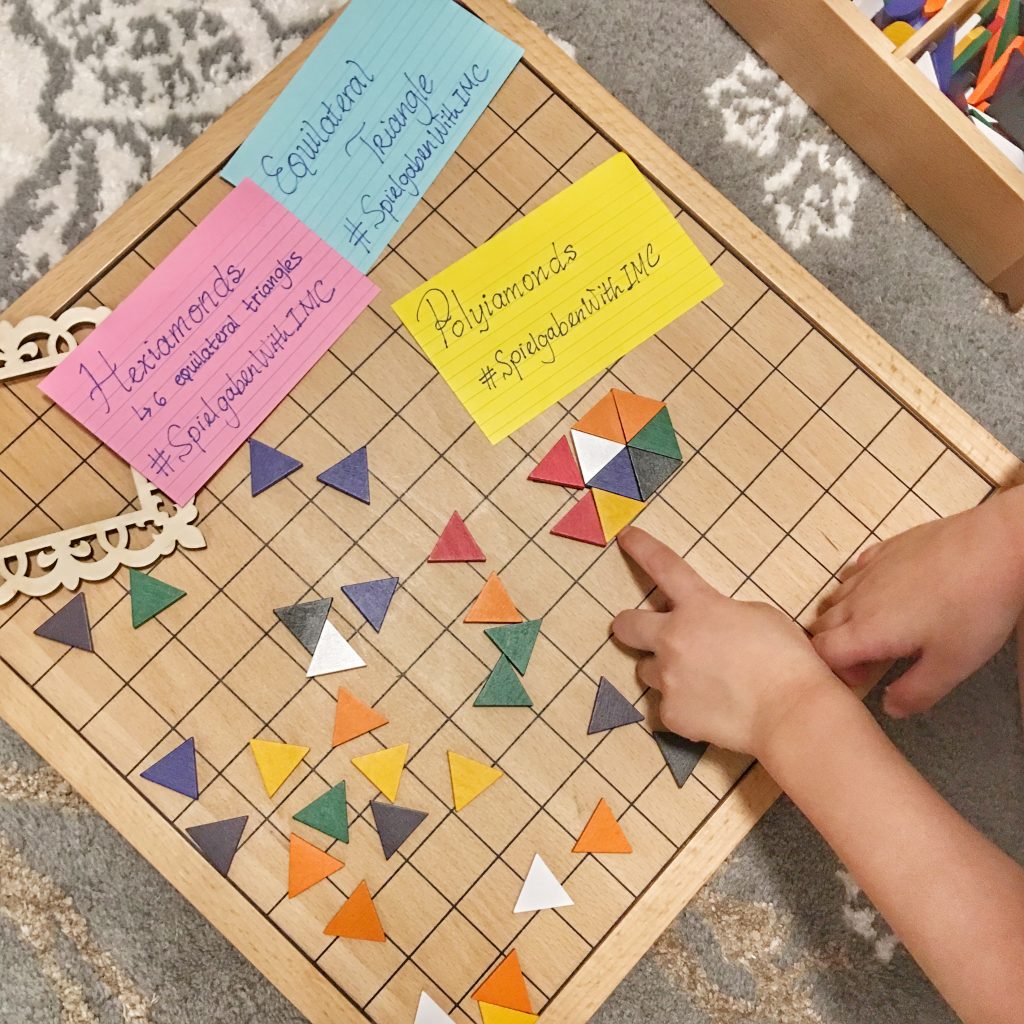 Bentuk diamond sendiri dapat dibentuk menggunakan dua segitiga sama sisi yang di dekatkan, ya kan? sedangkan bentuk yang dibuat dari menggunakan tiga segitiga bisa di sebut sebagai triamond. Sedangkan 4 segitiga dapat membentuk tetriamond dan sebagainya.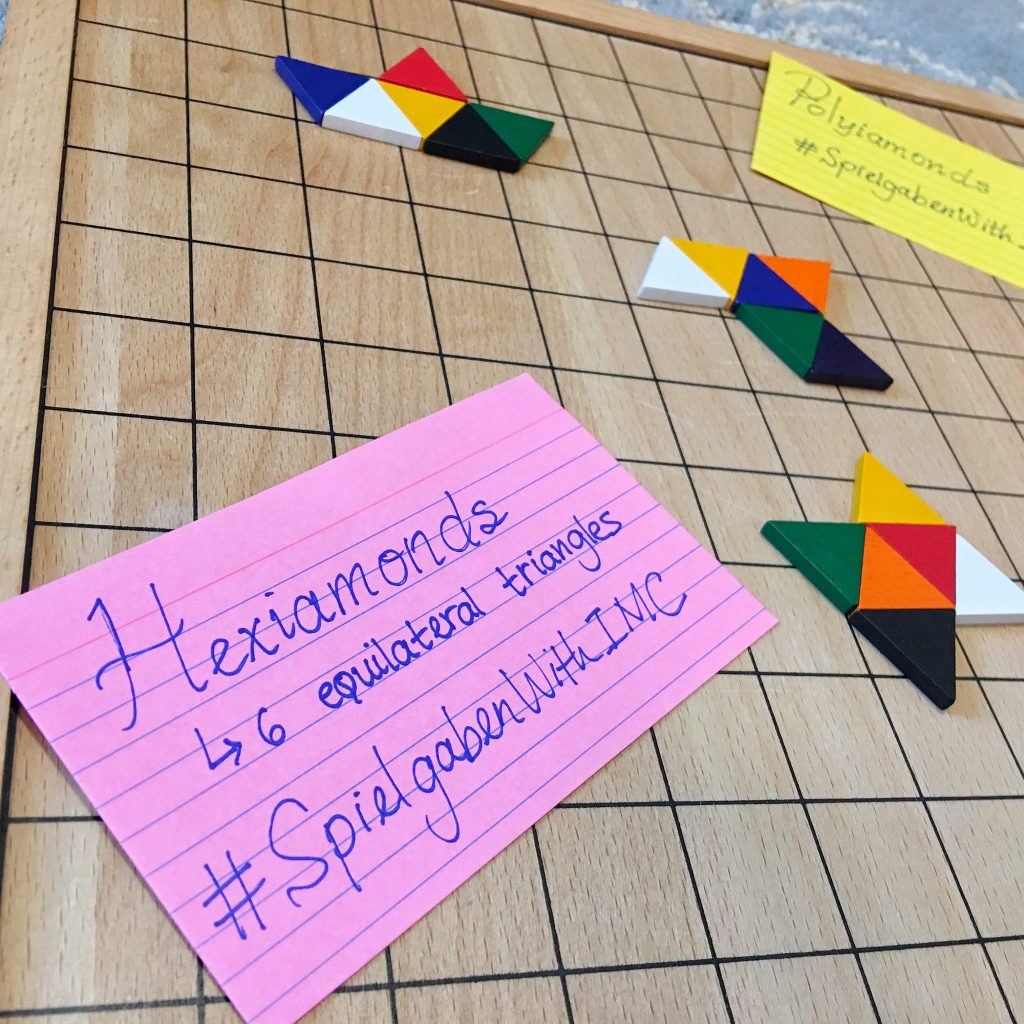 Hexiamonds sendiri dapat dibentuk dengan menggunakan 6 segitiga sama sisi dan akan ada 12 variasi Hexiamonds loh, ayo tebak apa saja variasi yang bisa di buat?
A polyiamond (also polyamond or simply iamond) is a polyform whose base form is an equilateral triangle. The word polyiamond is a back-formation from diamond, because this word is often used to describe the shape of a pair of equilateral triangles placed base to base, and the initial 'di-' looks like a Greek prefix meaning 'two-' (though diamond actually derives from Greek adamant).
The name was suggested by recreational mathematics writer Thomas H. O'Beirne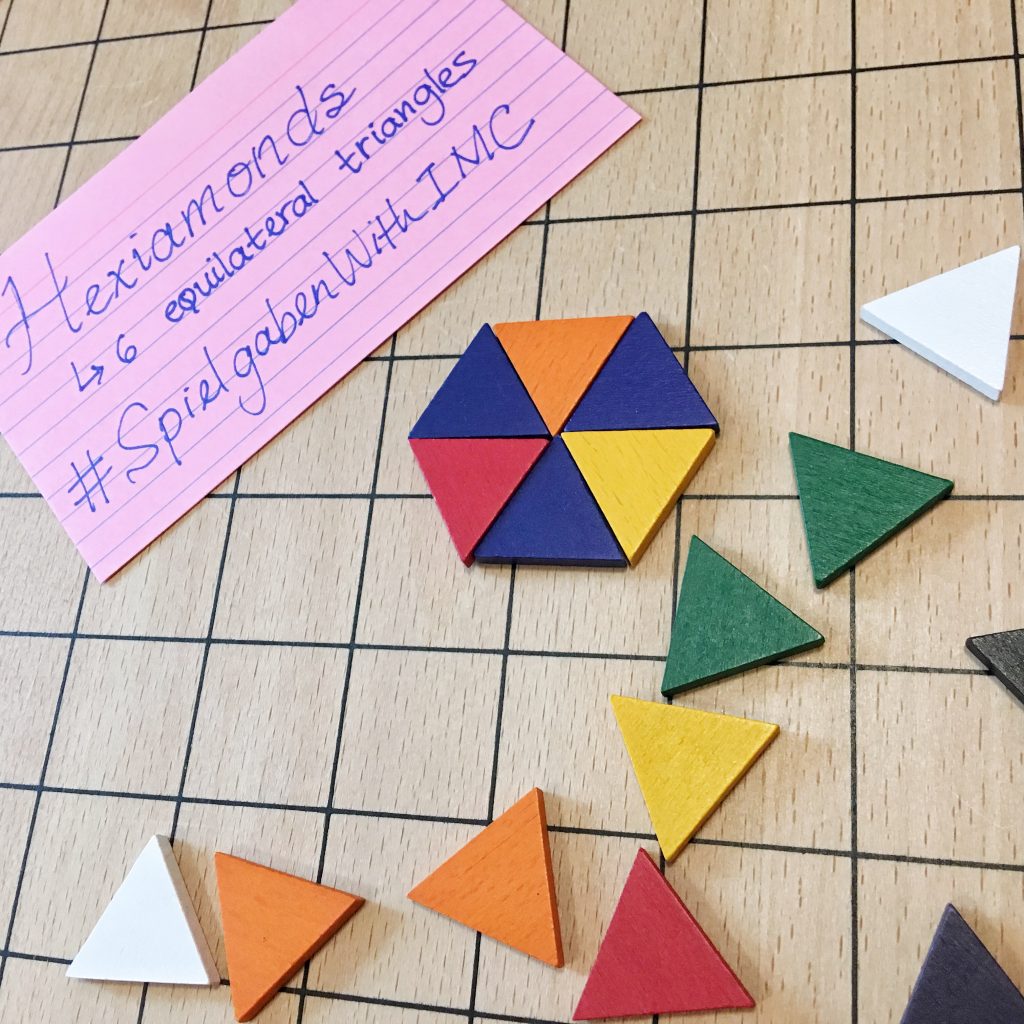 Nah di bawah ini merupakan bentuk variasi yang bisa dibentuk menggunakan 6 equilateral triangles ya…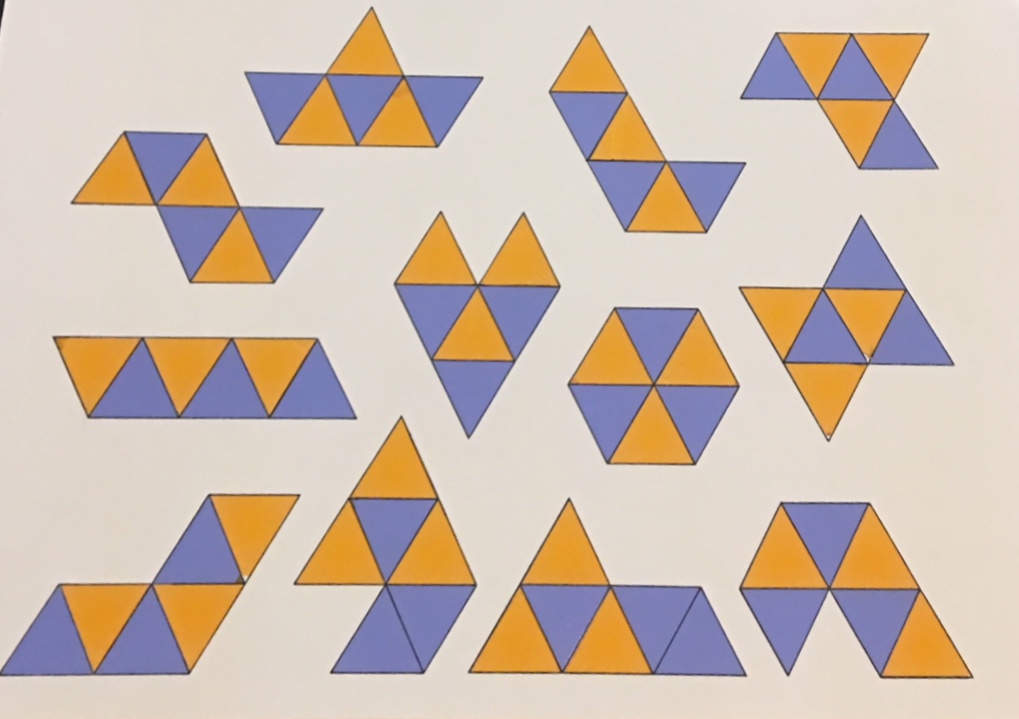 Uniknya lagi 12 jenis hexiamonds ini dapat digabung-gabungkan untuk membentuk bentuk-bentuk lain yang lebih kompleks seperti parallelograms.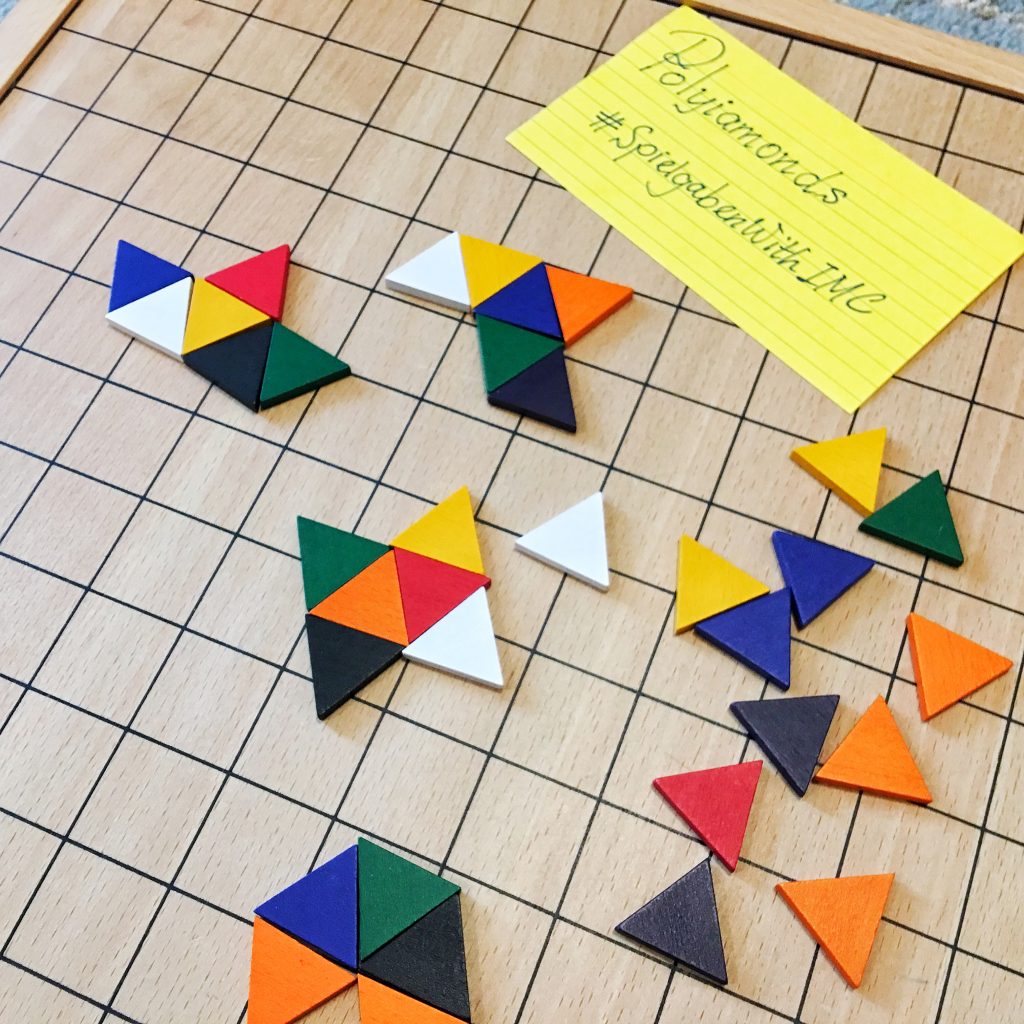 C mengakhiri kreasinya dengan membuat mobil-mobilan dengan rel dibawahnya, tetep ya wheel lovers harus buat sesuatu yang beroda! hehehe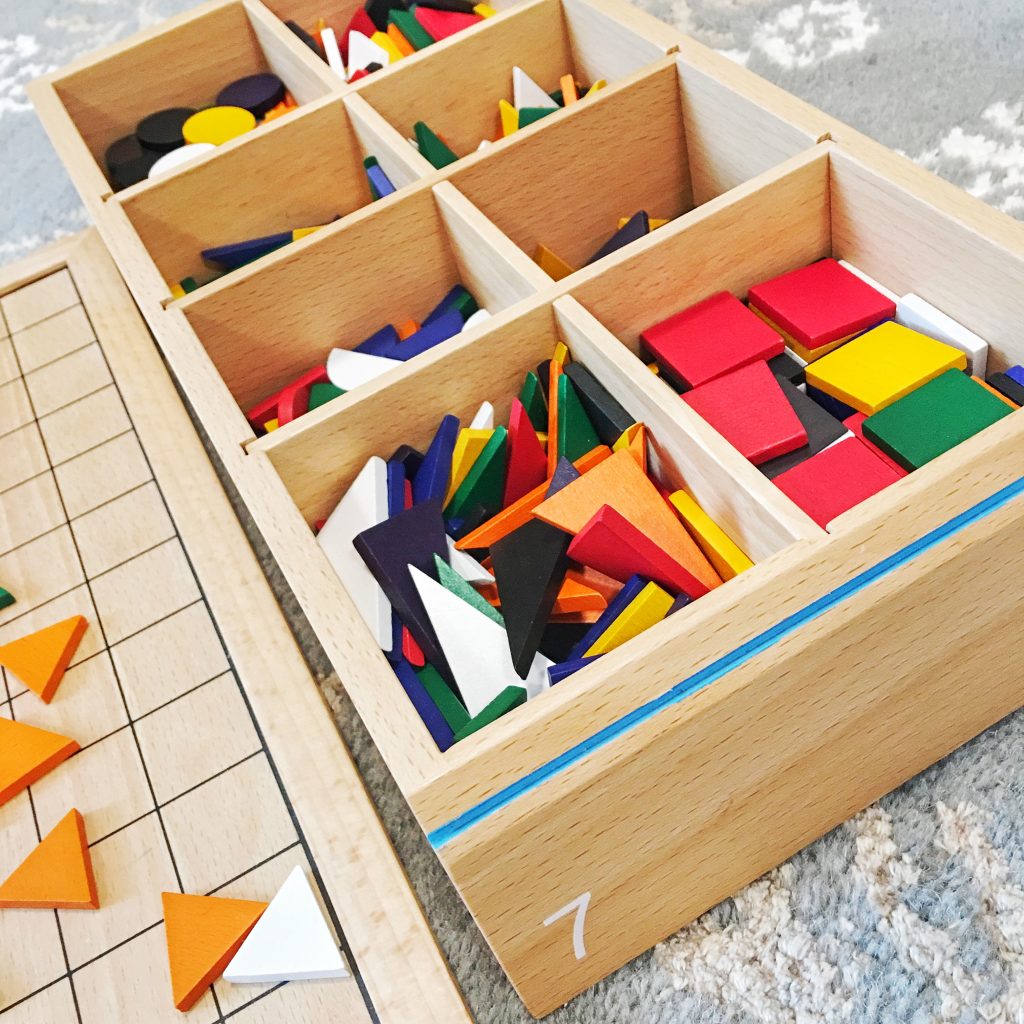 Bangun geometri dari kayu ini adalah wooden geometric shapes dari laci no 7 Spielgaben V4 kami.
Mungkin IMC Mommies ada yang bertanya-tanya , lah untuk apa sih sebetulnya anak-anak dikenalkan dan dibiarkan eksplorasi menggunakan bangun-bangun geometri seperti ini? ini bukannya pelajaran matematika lanjutan di sekolah dasar ataupun SMP gitu ya dulu?
Dengan mengenalkan anak pada dasar-dasar bangun geometri, anak akan dapat secara langsung mengenal dengan berbagai panca indra, mengasah kemampuan menyelesaikan permasalahan, mengasah kemampuan spasial anak dan juga kemampuan kognitif anak. Dalam kehidupan sehari-hari , anak sebenarnya banyak melihat dan berkenalan dengan berbagai bentuk, hanya saja mungkin mereka belum mengenal namanya , namun dengan mengenalkan anak pada berbagai bentuk sebetulnya membantu anak di kemudian hari untuk dapat mengenal dan membedakan abjad. Kalau diperhatikan alphabet itu terdiri dari garis-garis dan bentuk ya kan? hal ini bukan saja membantu anak dalam proses membaca nantinya namun juga dalam proses menulis loh! So, yukkk dicoba! #SpielgabenWithIMC